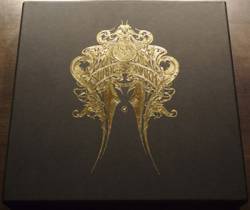 no rates
Album Name
Shades of the Swarm
Released date
13 February 2008
Members owning this album
2
Tracklist
Extravagant Isis ten year anniversary vinyl box-set

.

Conspiracy Records and Robotic Empire have decided to work together to release this box, limited to 600 copies worldwide (100 for the band, 250 for Europe and 250 for the US)

.

All versions are exactly the same

.

The box includes 8 albums on 12 vinyl's, which come in new sleeves, especially designed for this box-set

.

All records are on black 180gr heavy vinyl.
CD

1.

Mosquito Control
CD

2.

Red Sea
CD

3.

Celestial
CD

4.

SGNL>05
CD

5.

Sawblade
CD

6.

Oceanic
CD

7.

Panopticon
CD

8.

In the Absence of Truth