Serenity
Melodic Metal
Kotipelto
Released date
20 April 2007
Members owning this album
91
Review @ MetalAngel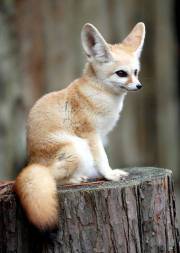 02 May 2007
The last years were really exhausting for the blonde vocalist from the finnish band
Stratovarius
who, since the year 2003,
The Beginning
of the crisis between the
Stratovarius
' members, which appeared under the form of two really discussed albums ('
Elements
Part 1' and '
Elements
Part 2', with the first one paradoxally being excellent), has lived some difficults moments, full of doubts and questionings. This quite dark period has given birth in 2004 to a very good solo album (his second one after 'Waiting for the
Dawn
'), which is intitled '
Coldness
', with a mainly night blue color cover artwork, reflecting the Timo
Kotipelto
's tendency to pessimism (during this period)...
Since this period, time has passed by,
Timo Tolkki
excused himself to all the members of
Stratovarius
for acting as he has done, and Timo
Kotipelto
has emerged from the
Darkness
to give us a new album, much more luminous and positive, as the artwork (a woman in a desolation landscape, walking to the Light) and the title, '
Serenity
', are proving.
Musically, nothing has really changed : Timo K. is always doing an excellent melodic heavy speed metal, impregnated, this time, by some much more heavy metal riffs than in the past, which gives the impression of a found new energy. The choruses are merrier and more involving, a bit like those ones in
Stratovarius
' music, but much better! Man can remind them since the first listening and you can't never forget them anymore.
We find on '
Serenity
', as well, speed songs ("
Once
Upon A Time", "
King
Anti
-Midas", "Angels
Will
Cry
"), as super-powerful mid-tempos (the 1st single "
Sleep
Well", the title-song "
Serenity
", "City Of Mysteries", "Mr Know-it-All", "Dreams
And
Reality"), as a splendid ballad ("After The
Rain
"), or a wonderful epic track ("The Last
Defender
") of more than 8 minutes long!! During the listening-session of '
Serenity
', everyone will surely find a reason to like this marvellous and very melodic album, supported by 5 talented musicians and lead by Timo.
Even though this album is enlightened by the Light, some parts seem, however, a bit dark, which gives the impression of a dual atmosphere, between the
Serenity
and the fear of the future, between which the vocalist still seem to be a bit torn...The texts are proving it and seem to be not as optimistic as the music ("There's no hope, I feel so cold/All is lost, I've been told/We shall fight till we die/But tonight, I won't cry/Last defender" in 'Last
Defender
' or "Angels will cry/
And
the moon will disappear/The sun slowly dies/We'll be fading into the dark so I fear" in 'Angels
Will
Cry
')!
'
Serenity
', more than ever else, is an outlet for Timo
Kotipelto
, who can express straight out his fears, feelings and vision about the world. But, there is this cover artwork and those keyboards' atmospheres clerverly scattered by Janne Wirman (
Kotipelto
,
Children Of Bodom
,
Warmen
), which bring some touch of hope and of light to the album!
Timo
Kotipelto
has managed to exorcise the past to give us an album with some magic clarity and inspired, which doesn't let people insensitive to this poetry. He has a gift to make fans and other music lovers vibrating on the rythm of his songs and we can affirm that '
Serenity
' could really appear into the
Stratovarius
discography, that it's containing innovative ideas and power! A attempt has been managed prodigiously! Bravo to Timo for this masterpiece!!
Review @ Onni
20 January 2009
Once
again, the recognizable voice of Finnish singer Timo
Kotipelto
sounds in the player – driving and energetic music from the first note. You may know
Kotipelto
already by his work in
Stratovarius
and a couple of solo albums. Here we have his third solo album,
Serenity
, released in 2007, where Timo has gathered a solid line-up : keyboardist Janne Wirman (
Children Of Bodom
), bassist Lauri Porra (
Stratovarius
), guitarist Tuomas Wainölä (
Thunderstone
) and drummer Mirka Rantanen (
Thunderstone
). The booklet is in warm brown colours (but maybe a bit too dark) and contains a few nice photos and lyrics - nothing special, after all. But let's listen to the content…
You always can hear and recognize a good musician, professional in his work. Of course that's true of
Kotipelto
and the other guys who play on
Serenity
. Everything's done pretty well : arrangements, recording, and all of the production, photos, and artwork. But have you ever tried to count all the good musicians and professionals in rock music ? Do you know how many good and pretty nice CDs are in the world ? I don't.
And
it's useless to count; we can for sure tell : damned a lot. We buy them and listen a few times, and then we put them on a shelf and we don't know when we'd take them out again. Because they lack something.
So
Serenity
seems to have it all. The album starts with the power metal classic "
Once
Upon A Time" and continues with "
Sleep
Well" in a different vein : it's driving and rhythmic, yet a melodic, mid-tempo effort, which can be a hit in concert. Continuing in the same style are "
Serenity
" and "City of Mysteries", with different keyboard sounds but with nice chorus melodies and guitar riffs (and with the classic structure where you'll find verse, bridge, chorus, solo …). "Angels
Will
Cry
" and "Mr. Know-It-All" return to power metal, fast and with more high-pitched moments in the vocal lines. Of course
Kotipelto
has a ballad, the lyrical version of "After the
Rain
"; you can find its acoustic version on some releases as a bonus track. The final track, "Dreams and Reality", stands out a bit out among all the album's songs : it's more epic, more melodic, although as a whole belongs to the mid-tempo part of CD.
Applause ! We can just be delighted with such work. But I am sure that after a few days we will… put this effort on a shelf and forget it. Because it's the same as many others, and after all, the melodies are not so catchy. There's nothing outstanding, no moment in which you'd stop and forget everything, sunk in the music. No, this music is not so deep, sincere, and sensitive. Maybe
Kotipelto
is a great vocalist, but obviously he is not a great composer…
Summary ? This album is good stuff for those who like such a genre, but it's not the highlight of the year.
Other productions from Kotipelto