Alternative Metal
Breaking Benjamin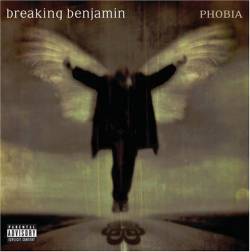 Band Name
Breaking Benjamin
Released date
06 August 2006
Members owning this album
136
Tracklist
1.

Intro
2.

The Diary of Jane
3.

Breath
4.

You
5.

Evil Angel
6.

Until the End
7.

Dance With the Devil
8.

Topless
9.

Here We Are
10.

Unknown Soldier
11.

Had Enough
12.

You Fight Me
13.

Outro
14.

The Diary of Jane (acoustic version)
15.

So Cold (acoustic version)
16.

Rain (2005)
Review @ Crinn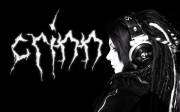 23 December 2011
A work of art that will always be one of my favorites
I've been listening to
Breaking Benjamin
since I was in middle school. It doesn't take much to realize that I listen to a lot of the metal that the majority of the people on this site hate (i.e.
Korn
,
Godsmack
,
Breaking Benjamin
,
Deftones
,
Staind
, etc.) And I know that a lot of you hardcore metalheads started out listening to this stuff. But there's always the times where we get so into a lot of the more underground and extreme genres of metal (death metal, black metal, grindcore, etc.) that we forget about what initially got us hooked. Something that you probably didn't know about me is that
Opeth
hasn't been my favorite band for that long; my favorite band for over four years was
Breaking Benjamin
. The Pennsylvania quartet has brought me so much happiness ever since I was introduced to them in 7th grade. So a couple days ago, I was flipping through all my alternative metal and nu metal bands because I felt like I haven't been giving them all that much attention for the past year or so. And I know that all of you listen to at least one "mainstream" metal band, even if you claim to be a "true" metalhead that doesn't listen to all that "poseur shit". Over the years, the majority of my musical interests have been gradually drifting away from the alternative/nu metal scene, but I feel that these bands still have an effect on me.
I was in this play at this time of year in 7th grade. At that time, most of what I listened to consisted of 60s classic rock and 70s hard rock and heavy metal. My favorite band at the time was
Led Zeppelin
(who is still one of my favorites). Some of the other bands I was listening to were The Beatles,
Whitesnake
,
Black Sabbath
, Cream, Hendrix, The Grateful Dead, KISS, and
Deep Purple
. Even then, I listened to a lot of other non-rock/metal music like Blondie, Elton John, ABBA, and Michael Jackson. But I had also been exposed to some death metal by that time. My first death metal experience was when I ran across a
Suffocation
album in 5th grade, and almost immediately after that discovering Revealed and Worshipped by Swedish brutal death band
Insision
. And even though I didn't hate it, I didn't take too much of an interest in the heavier side of things, until I heard
Phobia
.
I am amongst the crowd of fans that are upset over what happened between Mark James, Aaron Fink, and Benjamin Burnley. I will talk about that in my
Dear Agony
review, because that happened five years after this album came out.
Breaking Benjamin
has sold literally millions of albums. Their sophomore release
We Are Not Alone
has been certified platinum, I remember the day I heard that
Phobia
had been giving a gold certification (which is what you get when you sell over 500,000 copies), and over two years later got a platinum certification.
Breaking Benjamin
owe some of their success to the major record label that they're signed on to. Hollywood Records is completely consisted of mainstream pop artists, singling out
Breaking Benjamin
, being the only heavy band on the roster.
Benjamin Burnley writes all of the music and lyrics. I have been completely blown away by literally every single song that they've come out with. I read in an interview of their bassist that Ben would write and come up with a bucketload of songs that were literally undeniably amazing, line them all up, and carefully chose the ones that he thought were the best. The thing was, Benjamin was rarely satisfied enough to put any of the songs on an album. So that's why the writing process of the album took so long, because Benjamin was so damn picky with the songs that would be on the new record, and it paid off.
This is the first album with Chad on drums. After an ugly dispute with their original (and amazing) drummer when he sued the band for a lame reason that made it obvious that he just wanted money, the band fired him and gave Chad the job. Honestly, I think Chad is a million times better than Jimmy. He has more equipment on his drum set that makes the music sound that much more beautiful, and he just has plain talent and skills!
Nothing
else really needs to be said about him other than he's amazing and that you have to listen to him play in order to understand what I mean.
The thing that makes
Phobia
different from its two previous releases is that it's a lot darker, angrier, and heavier. It has much more of an aggressive sound with the bass turned way up and the guitars having a more powerful distortion compared to their two other albums which had more of a really heavy grunge sound with higher-pitched guitars and less bass. I don't get why there are so many people out there that don't think this kind of stuff is metal. Don't think that I'm saying something isn't good if it isn't metal, because I'll bet that I listen to a hell of a lot more non-metal stuff than you. It's just that something that has this much of an angry sound and has this much distortion on the guitars and bass can't really be anything other than metal (little mini rant there).
The intro song is what sets the mood of the whole album. It gently pulls you in so that you can be enclosed and entwined by the opening riffs of
The Diary Of Jane
. This is one of
Breaking Benjamin
's heavier singles and it's also their most famous and most recognized song. I was thrilled when I first heard this on the radio when I was walking through downtown Seattle.
Phobia
is one of those albums that literally don't have any low points or disappointments that can be found. I honestly feel somewhat guilty picking out favorites from this album because
Phobia
should be seen as a whole, not "oh I like the third song". So I'm not really going to pick out any favorite songs from this album.
Phobia
has a really good mix of different sounding tracks with headbanging aggressive songs like Had Enough and Dance with the
Devil
and softer, more melodic songs like You and Here We Are. I know that everyone has one or more album that they've listened to so much that they've memorized every word, every note, every guitar riff, and everything else. To be honest,
Breaking Benjamin
's entire discography falls into that category for me. I'm not going to even say what score I would give this album because I feel that I've made it obvious enough.
Comment @ underoathsuicide

04 August 2009
This is the most powerful and amazing release that
Breaking Benjamin
has come out with. Especially with the songs "
The Diary Of Jane
" and "
Breath
" both reaching #1 on the modern rock charts, this album proves to be their best yet. Out of all of
Breaking Benjamin
's albums, this is my personal favorite. It has a more angry and powerful sound compared to their other releases. Unlike
We Are Not Alone
with a more post-grunge sound with more screaming and higher pitched bass,
Phobia
has a more powerful and deep sound. Some of the sound is brought back from
Saturate
with some of the certain kinds and amounts of distortion used on the guitars. In
Phobia
, Ben Burnley put more time and creativity into his work. Like for example, the epic sounding intro of "
Until the End
" shows that he has been putting more into his songwriting. He also chose to use a fair amount of acoustic guitars like in "Here We Are" and "You". Probably the most interesting and unique song off this album would be "You
Fight
Me" with various computer generated effects. Especially in the intro with the synthesized drums and pianos.
Phobia
is without a doubt, the most amazing album to come out of
Breaking Benjamin
.
Other productions from Breaking Benjamin
Other famous albums in Alternative Metal