Technical Death
Spawn Of Possession
Band Name
Spawn Of Possession
Released date
31 May 2006
Members owning this album
128
Tracklist
1.

Inception

01:58

2.

Lash by Lash

04:10

3.

Solemn They Await

03:26

4.

Render My Prey

03:56

5.

Eve of Contempt

04:13

6.

Sour Flow

05:54

7.

By a Thousand Deaths Fulfilled

04:07

8.

Dead & Grotesque

04:19

9.

In My Own Greed

05:25

10.

Scorched

04:02

Total playing time

41:30
Review @ Crinn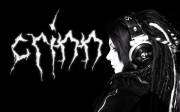 04 May 2012
An absolutely crushing tech death album that never fails to impress
Noctambulant
is the second release from the Swedish technical death band
Spawn
of
Possession
. Although I did really like this album when I first heard it, I never really got into this band until I was given an advanced copy of
Incurso
, which BLEW ME AWAY. Immediately after finishing my
Incurso
review, I went back and listened to
Noctambulant
and was astonished at the colorful and technical creativity that lunged out of my speakers. There are quite a few differences between this album and the other two, but I'm going to focus mainly on
Noctambulant
by itself with a little comparison with
Cabinet
. Because when I listen to a band's sophomore release, I spend most of my focus on how they've changed since their debut (which is usually a compilation of older songs).
The creativity that is expressed in
Noctambulant
is more than enough to make any death metal fan happy. But be warned: if you're really not into the type of tech death that has a lot of crazy guitar work (commonly referred to as "wankery"), then these guys aren't for you; but at least give this album and
Incurso
a couple of good listens so that you can at least say that you gave
Spawn
of
Possession
an honest try. For those of you that are mega-fans of artists such as
Obscura
,
Decrepit Birth
,
Origin
, and
The Faceless
, this record should be paradise.
When you bring up the topic of shitloads of guitar technicality, most of the bands that end up in the conversation play a lot of their really frilly guitar riffs on the really high-pitched end of things (especially evident in
The Faceless
,
Origin
, and Rings of Saturn). The unique quality that I love the most about this specific record is that 86.4% of the guitar technicality is in the LOWER and MID-RANGES. Yes, the guitar solos get really high and crazy; but
Spawn
of
Possession
expresses the ability to create songs that don't depend on high-pitched technicality. But of course, the INSTANT you start listening to this album, it's obvious enough that the guitars aren't the molten core of
Noctambulant
's technicality.
Sometimes you need a break from the technicality and complexity being only in the guitars. That's why you have tech death bands like
Decapitated
,
Fleshgod Apocalypse
, and
The Black Dahlia Murder
to give you a different kind of technicality that lies in the drums. Obviously, you can tell I'm implying that
Spawn
of
Possession
is one of those bands that have a hell of a lot of complexity in the percussion section. So having that uniqueness of the guitar technicality being in the lower and mid-ranges added on top of tons of drum technicality gives you a pretty fucking delicious album.
I'm a fan of
Spawn
of
Possession
's first album,
Cabinet
. But that doesn't even compare to the awesomeness of
Noctambulant
's sound. Not only one of the biggest steps up,
Noctambulant
shouldn't be kicked under the bed to be forgotten, it deserves the title as a good ol' tech death classic. Although my love for
Incurso
is a thousand times greater, I would highly recommend this to all technical death fans and just death metal fans in general! I would give this 17/20.
Other productions from Spawn Of Possession
Other famous albums in Technical Death