Nu Metal
Mudvayne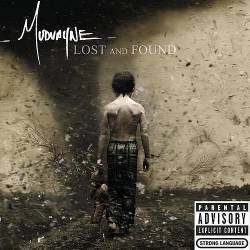 Album Name
Lost and Found
Released date
12 April 2005
Members owning this album
229
Tracklist
1.

Determined

02:39

2.

Pushing Through

03:28

3.

Happy?

03:36

4.

IMN

05:51

5.

Fall into Sleep

03:51

6.

Rain.Sun.Gone

04:36

7.

Choices

08:05

8.

Forget to Remember

03:35

9.

TV Radio

03:26

10.

Just

03:00

11.

All That You Are

06:11

12.

Pulling the String

05:05

Total playing time

53:23
Review @ JakeDaSnake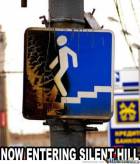 20 May 2011
One of the greatest Nu Metal albums by one of the greatest bands out there.
Mudvayne
is actually a fairly recent metal band, tracing back to the late 90's when they released LD 50 and starting gaining fame for the single "
Dig
". They've changed dramatically throughout their career, going from a really heavy, almost thrash, sound, to a more melodic and complicated alternative metal sound. I think that both of their styles are really great in their own unique ways. I've been a huge fan of their music since I was in junior high, and they will always be one of my favorite nu metal groups. All of there albums have impressed me fully, especially their 2005 release "
Lost and Found
".
One of my favorite features of this album is that it incorporates both the old
Mudvayne
sound with a brand new and creative sound. There are still really heavy songs like
Determined
and Just, but they also show that they have progressed to new heights of melody and rock style riffs as well, shown in tracks like Happy and
Forget to Remember
. The shape of the distortion is also different, and you can hear the bass slaps for the first time. The music is a lot more technical and complicated as far as the drums and bass guitar go. The bassist has always been incredible in my opinion, but on this specific record, the bass is literally all over the fret board, and playing dramatically different notes then the guitar, yet still melding perfectly with the guitar patterns at the same time. It makes the record sound much more distinguished between other nu metal bands and gives the music a very carefully orchestrated feel. The drumming is very talented and has a lot of work with different symbols, off-beat double kick, and technically fast and energized riffs.
As for Chad Greys vocals, well, they're in top form. His singing has always had a really nasty and mad house sound throughout his previous records, but in this record, he includes both that and really decent singing as well.
You can tell how much effort the whole band put into this record, and the ending result is a polished masterpiece of heaviness and melody melded into one great mix that will impress anybody who can get past the fact that they're too mainstream or whatever. In fact, this is one of the bands that proves that plenty of the famous bands nowadays actually deserve their success and feedback. As far as the score for this album, I'd say about a 18.8-19/20
Other productions from Mudvayne
Other famous albums in Nu Metal