Progressive Metal
Mastodon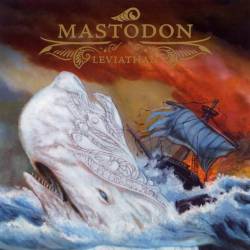 Released date
31 August 2004
Members owning this album
337
Tracklist
Re-Issue in 2006 by Del Imaginario Discos.
DISC

1.

Blood and Thunder

03:49

2.

I Am Ahab

02:46

3.

Seabeast

04:15

4.

Island

03:26

5.

Iron Tusk

03:03

6.

Megalodon

04:23

7.

Naked Burn

03:42

8.

Aqua Dementia

04:10

9.

Hearts Alive

13:40

10.

Joseph Merrick

03:35

DVD (European Release)

1.

Naked Burn

2.

Aqua Dementia

3.

Hearts Alive

4.

Where Strides the Behemoth (Live)

5.

Battle at Sea (Live)

6.

Thank You For This / We Built This Come Death
(Live)

7.

Crusher Destroyer (Live)

Total playing time

46:49
Review @ Scandals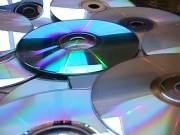 02 October 2008
Mastodon
have become metal media darlings since the release of this, probably still their finest work. '
Leviathan
' took 'Remission''s powerful metal stomp, injected it with the progressive elements and just plain weird moments that turned them from respected underground band into mainstream gods, and left critics and fans reeling. How could it ever be followed? Well '
Blood
Mountain
' made a commendable attempt, and to be honest was a contender for album of 2006 in my estimation, but I felt never quite reached the same level that '
Leviathan
' did. Whether it was just good timing that it was released as the metalcore revolution really kicked off and was so brilliantly different or whatever it was, lead track '
Blood
and
Thunder
' was a moment for true metal fans to savour. A powerful, groove based track with
Clutch
's Neil Fallon on guest vocals, it nailed the
Mastodon
sound perfectly. For a band thats been described as prog, there's no real moments of self indulgence, the instrumental sections feel as part of the album as the vocal parts, and to be honest the only general hint of a progressive nature is the 14 minute epic '
Hearts Alive
' and the 'concept' nature of this album. Where progressive can be truly applied here is in the ferocity of delivery and the lack of pretension in its determination to be something different.
Mastodon
aren't different because they try,
Mastodon
are different because they don't necessarily need to. There is something effortless about how they create their music, rather than the more forced attempts of many modern bands to make themselves stand out in scenes that they have a rare chance to. Instrumentally sound, with drummer Brann Dailor's tour de force performance underpinning massive grooving riffs and the primitive roar of dual vocalists Brent Hinds and Troy Sanders, this is an album that manages to still feel cutting edge even though it is four years old. Stand out tracks include 'Seabeast', 'Naked
Burn
' and 'Aqua
Dementia
', but to be honest the entire album stands out. If you want to introduce yourself to the
Mastodon
sound, nowhere is better than here.
Review @ LeviathanIsGodofMeta

05 February 2009
This is the best album ever created. Simple as that. I can honestly say, in all of my life, that I have never come across an album that moved me as much as
Mastodon
's mighty
Leviathan
.
To fully understand the majesty of this album, you need to know the history of this band.
Mastodon
's first release was the
Slick Leg
EP (it is barely released ; to listen to these songs, listen to
Call of the Mastodon
or search for them online), followed by the
Lifesblood
EP. After that came the legendary
Remission
, kicking off the elemental trend that all of their full-lengths follow.
Slick Leg
wasn't perfect, but it showed promise.
Lifesblood
fulfilled that promise with a fifteen minute punch in the face comprised of five songs.
Lifesblood
, despite its short length, remained epic ; it was essentially a shorter version of a full length
Mastodon
album. In 2002,
Mastodon
released what appeared to be their masterpiece with
Remission
. While the vocals on that released contained no melody, it was still melodic : the melodies were just written into the instrumentals.
And
then, in 2004,
Leviathan
, the album based on
Moby Dick
for its representation of the water element, came out. Oh, my god. People were wrong about
Remission
; it wasn't their masterpiece. This was.
I could keep gushing about the utter perfection of this album, but let's get to specifics. All of the instrumental and vocal work are absoultely perfect. The guitars blend together perfectly and Brent Hinds and Bill Kelliher play off each other like nothing you've ever heard. Brann Dailor is the best drummer I've ever heard, and having played drums for twelve years myself, I have immense respect for what this man can do behind a kit. Lead vocal duties are split between Brent Hinds and Troy Sanders, who also plays bass. Now, the one aspect of
Mastodon
that I've heard people complain about is the clean vocal work. At first glance, I understand where these people are coming from. The vocals do take some work getting used to. They are sung with a slight syrupy tinge that some people may find tiring. However, they fit with the music perfectly. In fact, all of the vocals do, screamed, shouted, growled, roared, or sung. It all works out perfectly.
The album starts off with a track to bang your head to in the form of the absolutely perfect "
Blood
and
Thunder
". From the wonderful flow of the song, to the immense mightiness, to the lyrics, it makes you feel like you're being mauled by a giant whale... in a good way. To
Demo
nstrate the power of the lyrics, here is an excerpt from "
Blood
and
Thunder
" : "Split your lungs with blood and thunder/when you see the white whale/break your backs and crack your oars men/if you wish to prevail/this ivory leg is what propels me/harpoons thrust in the sky/aim directly for his crooked brow/and look him straight in the eye". It really makes you feel
Ahab
's insanity, and to complement the lyrics, the angry, rolling epic music makes you feel like you're in a boat during a thunderous seastorm. It's just perfection.
"I Am
Ahab
" continues the trend of heaviness, and while not as smooth as "
Blood
and
Thunder
", it's choppier for a purpose. It's meant to feel more schizophrenic, and it actually reminds me of their early song "We Built This Come
Death
" from the
Lifesblood
EP, albeit a more reformed, mature version.
Next
up is "Seabeast" which slows things down to a melodic doomish sort of vibe, with great riffs and mostly clean vocals. It's the ocean calming down, if you will. But the ocean doesn't remain at peace for very long, because up next is a string of three amazing, brutal songs in the form of "
Island
", "Iron
Tusk
", and "Megaladon". "
Island
fully embraces its wildness, and it is even more schizophrenic than "I Am
Ahab
", reminding us even more of
Mastodon
's early days. "Iron
Tusk
" is more refined, but still awesome, including some of the best drumming on the album, and an instantly memorable main riff. "Megaladon" is an odd mash-up of extreme metal structure, vocals, and sound and southern rock styled riffs. It's one of the most experimental pieces on the album, and for a song with so many styles, flows incredibly smoothly.
"Naked
Burn
" treats us to more clean vocals, awesome riffs, and one of the coolest intros I've ever heard. I don't even know how to describe this song, really. It's just that awesome. "Aqua
Dementia
" brings back to the "
Blood
and
Thunder
"/"Iron
Tusk
" kind of thing, and while it's the least memorable of this type of tune on the album, that's not a bad thing. It's easily the most complicated of the three, and just as much fun to listen to.
Alright. "
Hearts Alive
". Whew. This song is like
Mastodon
going prog. It is a thirteen minute epic of legendary preportions, and it is absolutely unlike any other
Mastodon
song ever. It starts out with a dark clean riff with some soft, yet complex, jazzy drums. This goes on for about two minutes. Before an amazingly cool prog/thrash riff kicks in. Then, a death/doom riff kicks in with semi-clean vocals. Seriously it is one of the most powerful beginnings to a song I have ever experienced. From there on, the song goes from heavy to soft in sweeping, majestic crecendos of sound before its finale of a sick slowed groove/thrash riff. This song is one of
Mastodon
's high points of their entire career, as are most of the songs on this album. The final song, "Joseph
Merrimack
", is a mostly acoustic instrumental with some light drums that provides a beautiful ending to an otherwise brutal release.
I know I'm repeating myself : This is the best album ever made. I don't care if you're a metal fan or not, you need to own this album. If you are a metal fan, you probably know what I mean when I say this is one of the most epic releases ever. If you aren't, this could change your perspective on metal music entirely. Just please, please, please buy this album.
Leviathan
truly is the
God
of metal.
Other productions from Mastodon
Other famous albums in Progressive Metal