Progressive Metal
Circus Maximus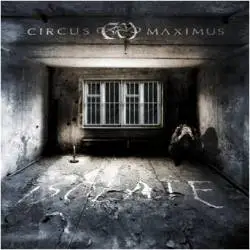 Released date
31 August 2007
Members owning this album
54
Tracklist
1.

Darkened Mind

05:33

2.

Abyss

05:00

3.

Wither

04:46

4.

Sane No More

03:55

5.

Arrival of Love

04:10

6.

Zero

04:50

7.

Mouth of Madness

12:42

8.

From Childhood's Hour

04:28

9.

Ultimate Sacrifice

09:17

Total playing time

54:41
Review @ Vinrock666
Circus Maximus
' 2007 release "
Isolate
" exhibits a perfect blend of Images and Words to illustrate mankind's soul at its innermost core.
The themes pointed out in the lyrics of all these songs masterfully pair up with a very lush and full bodied musical landscape. Even though at times, the sheer volume of all of this can seem busy and overwhelming to the point where the songs seem lost, for the most part this cohesion plays out wonderfully.
For example, the best song on the album ("Wither"), followed by the instrumental "Sane
No More
" and the uplifting "
Arrival
Of Love", form a trilogy of sorts the way both the ideas and the musical range drive parallel to each other throughout.
Simply put, it starts out with the loss of one love, then after plummeting into an internal void and grappling with one's own sanity, the man in the end discovers a new hope in the form of another love. This storyline appears just as clear musically from the low tones of loss to the higher, more happier sounds reminiscent of a sunrise shedding light on a new day.
When all of these elements are fused together perfectly, like the afformentioned songs above,
Circus Maximus
is at their best ; However, some of the other tracks, while using the same formula, have ended up muddled and confusing.
"Mouth Of Madness", the apparent epic song of "
Isolate
", gets a little nerdy with its main idea - a kind of poor man's Jacobs Ladder with a little Matrix thrown in - and, because of this, the music follows suit with a lack of continuity. Even though a chorus line is repeated at the end, the bulk of the piece feels lost. When a complex idea like this isn't properly expressed = the song becomes just too long and ends up having no sense of purpose.
"Ultimate
Sacrifice
", though, fares much better and the reason for that may be due to the personal nature of the song itself - a possible line of reasoning from the writer that the collective loss by the band will be our gain by the audience. I buy this as a central motivator for
Circus Maximus
.
"
Isolate
" sounds much more than just lines filled in with a lot of notes ; There is a real sense of feeling and connection here, and for that
Circus Maximus
should be commended for this solid piece of artistic display.
You're not alone, boys, we hear ya and we're with ya.
Other productions from Circus Maximus
Other famous albums in Progressive Metal