Metalcore
Throwdown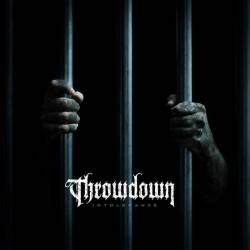 Released date
21 January 2014
Members owning this album
21
Tracklist
1.

Fight or Die
2.

Borrowed Time
3.

Avow
4.

Hardened by Consequence
5.

Defend with Violence
6.

Suffer, Conquer
7.

Cut Away
8.

Intolerance
9.

Without Weakness
10.

Born and Buried Alone
11.

Condemned to Live
Review @ hack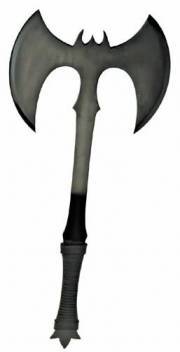 11 May 2014
... clean and mean straight edge across your throat.
What the fuck does it mean to throw down? It's like two dudes who duke it out to settle a discrepancy. They've gone through a lot of line up changes through the years and none of the original members remain. So maybe their work environment is hostile. The band has a reputation for living the straight edge lifestyle, people like that don't put up with much shit. Singer/songwriter Dave Peters is the senior member of the group. He first appeared on the 2003 album called
Haymaker
, which was considered to be the breakthrough release for this band.
Intolerance
was mixed and mastered by Zeuss, who has recently worked with
Demon Hunter
. So is this going to be a bible thumping album?
There aren't any pretty chorus vocals here, asses are kicked instead of being kissed. The vocals are mostly throaty yelling, with the mentality of a professional wrestler on TV. It's got a cold and mean delivery, sort of sounding like Jens Kidman from
Meshuggah
. Sometimes a line ends with a high note scream, like Phil Anselmo used to do with
Pantera
. There is a lot of cussing in the lyrics, so I doubt that this band is on a religious kick. Some strong straight edge messages are given on this release. In
Avow
part of the lyrics run like this: I
Avow
to straight edge, rising to obliterate the weak, anchored in spite an unpolluted mind. The gist of this album's lyrics is to stand up for yourself and be brave enough to make good choices in life.
The album starts off with
Fight
or
Die
, the guitar plays some choppy melodies, interspersed with violent grinding. This is reminiscent of
Su Ta Gar
and some of their schemes of musical textures. Hardened by Consequence is a bad ass fucking song. The guitar music slices and dices melodically, with a super mean attitude, like Vinny DiBianca of
Vicious Circle
. The guitar is down tuned, but makes it's presence known from time to time. Cut Away features some heavy bass chugging, with some grinding overloads. The strong bass driving plays a principal role and is what keeps these songs moving through so fast. It commands the musical decorations of the guitar and the drum contibutions as well. The style of the bassist reminds me of Thiago Correia from
Eminence
. Condemned to live drives faster with some more heavy grinding. The rhythms shift as the drums are being pounded melodically, like Nick Bellmore from
Jamey Jasta
. This release isn't too fancy and there's nothing very original here. The main focus seems to be on the predictable lyrical messages, but the music still does rock out. All of the instruments coalesce and run as efficiently as a well oiled machine. There is a slight bit of distortion, but the production sounds very clean, as compared to the typical fuzz and buzz of music from the stoner genre.
Intolerance
is clean and mean straight edge across your throat.
It's a short album with eleven songs and only lasts for twenty eight minutes. That works out okay, because they don't bore us with a lot of wimpy bullshit, like many metalcore bands do. But they don't wow us with a lot of killer guitar solos either.
Intolerance
sounds a lot different than their previous album,
Deathless
. It doesn't include any of the pop styled choruses and takes on more of a heavy metal approach. But they didn't add any innovative ideas and sometimes it sounds like they're living on sheer lyrical attitude. So what the fuck is the crux of this straight edge gimmick? Are they putting other people down to put themselves up? Although they seem to think that they're better than those of us who drink alcoholic beverages or smoke, their musical creativity is just about average.
Other productions from Throwdown
Other famous albums in Metalcore