Atmospheric Metal
Eryn Non Dae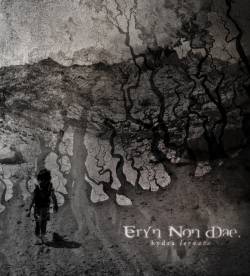 Released date
22 June 2009
Members owning this album
26
Tracklist
1.

When Time Elapses
2.

Blistering Hate
3.

Existence Asleep
4.

The Decline and the Fall
5.

Lam Tsol Oua
6.

Through Dark Skies
7.

Opposites from Within
8.

Echoes of Distress
9.

Pure
Review @ GROOVEMETAL
Eryn Non Dae
:
Hydra
Lernaia (2009)
In a day when bands are too scared to try anything new and seem to be recycling ideas of former inovative bands it is refreshing to hear a band conecting the dots between great bands to forge a sound of their own. A sound which restores faith in the future of metal music and faith in fans who like to look outside the box for their sound and arent affraid to embrace something which fits no catagory!!!!!.
Hydra
Lernaia may not jump at you on first listen but this is a good thing as it tests your mind and takes you somewhere new, it is consistantly brutal with a constant layered over tone which leaves a dark atmospheric edge in the songs. No part of this cd is predictable which is what excites about the effort, from blast beats to long drawn sludge style riffs and choppy off time signatures this effort covers so much ground with out changing or loosing the unique feel of the band. I have nothing bad to say about this album, one point wich may bother some is the low prodution which at first may leave the listener struggling to understand the music, however after afew listens the low production just adds to the vibe of the album and shows another side to sound prodution in a very black metal way. To conclude, if you havent heard
Hydra
Lernaia yet then listen to it.... like it.. hate it... there is one thing for sure, this band has a unique refeshing sound which you should give a fair go, it may just suprise you!
especially recommended to fans of,
Isis
,
Meshuggah
, Cult of Luna, and
Gojira
20/20
Other productions from Eryn Non Dae
Other famous albums in Atmospheric Metal