Thrash Metal
Kreator
Tracklist
Re-Issue in 2010 by SPV with 1 bonus CD (Ultra Riot Edition) included.

1.

Hordes of Chaos (a Necrologue for the Elite)

05:04

2.

Warcurse

04:10

3.

Escalation

03:24

4.

Amok Run

04:12

5.

Destroy What Destroys You

03:13

6.

Radical Resistance

03:43

7.

Absolute Misanthropy

03:37

8.

To the Afterborn

04:53

9.

Corpses of Liberty

00:55

10.

Demon Prince

05:16

DVD (DELUXE EDITION)
Recorded live at the Summer Breeze Open Air, Germany, 2006.

1.

Awakening of the Gods

2.

Coma of Souls

3.

Hordes of Chaos (Video)

4.

The Making of "Hordes of Chaos"
BONUS CD (RE ISSUE 2010)

1.

Hordes of Chaos (Demo Version)

05:13

2.

Radical Resistance (Demo Version)

03:49

3.

To the Afternoon (Demo Version)

05:56

4.

World Without Religion (Demo Version of Escalation with Different Arrangement)

03:49

5.

Amok Run (Demo Version)

04:19

6.

Alle Gegen Alle (Demo Version) (Slime Cover ft

.

Nagel and Thees Ulmann)

02:48

7.

You Are the Government (Demo Version) (Bad Religion Cover)

01:11

Total playing time

38:24
Review @ Scandals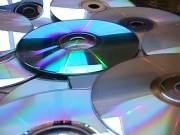 11 March 2009
I've been in quite a thrash mood recently. Classics by
Exodus
,
Testament
, Forbidden and
Sodom
mixed in with more recent fair like the
Haunted
and
Dew Scented
have taken over my iPod in recent days, and I finally managed to find a copy of the newest
Kreator
album, '
Hordes of Chaos
'. As part of the German big 3 alongside
Destruction
and
Sodom
,
Kreator
are responsible for some of the best European thrash has to offer as opposed to their Bay
Area
cousins. '
Endless Pain
' is a personal favourite of mine, but I was slightly disappointed with other releases by the band. It appears that
Metallica
and
Testament
have not been, however, the only thrashers to be rejuvenated in old age.
'
Hordes of Chaos
' is a great modern thrash album that doesn't try to over play technicality or speed; instead it is content to rely on quality riffing and song writing.
Kreator
recorded this live in the studio, and have recaptured some of their earlier intensity without losing the more potent elements from the previous two albums. In fact, sonically '
Hordes of Chaos
' is more similar to '
Enemy of God' than 'Coma of Souls
', but the early hunger seems to be back, and it shows with surprisingly sophisticated songs played at blinding pace. The opening title track opens with great melodies before ripping into a classic
Kreator
riff, and this follows into the anthemic 'Warcurse', which is very catchy.
But the best parts of this album come when the band decide to mess about with the traditional thrash template and see what they can come up with. Hence the very NWOBHM esque opener to '
Demon
Prince', or the atypical riff style of '
Absolute
Misanthropy
's intro. In fact the final three tracks, 'To the Afterburn','Corpses of Liberty', and the aforementioned '
Demon
Prince' all seem to have a Priest/Maiden esque quality to them; duelling Eighties twin guitars explode into a full on thrash attack, complete with a chaotic solo, a melodic solo and a more headbanging slower section.
Other album highlights include the galloping 'Escalation' and the brooding '
Amok
Run', which throws all thrash rules out the window in the same way
Metallica
did with 'Fade to Black'. It's nowhere hear as good, but then again, what thrash ballad ever has been? The band mix that with some good thrashing riffage, and some soaring melodic sections later on. There are, of course, some issues with the album, namely the less than stellar lyrics (see '
Amok
Run') and the rhythm guitar occasionally seems to sound a bit muffled, which dampens the overall power of the album.
Overall '
Hordes of Chaos
' is another old school thrash triumph; the work of a band whose legacy generally has overshadowed their later work. If they had worked out with the muddy guitar sound, it could have been perfect. But the band should be content that their new album has all the riffs and quality to be a 2009 hallmark. Great stuff.
Other productions from Kreator
Other famous albums in Thrash Metal