Hard Rock
Black Star Riders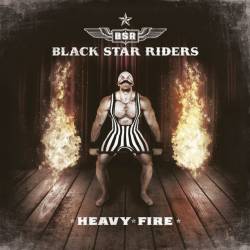 Band Name
Black Star Riders
Released date
03 February 2017
Members owning this album
26
Tracklist
1.

Heavy Fire
04:28

2.

When the Night Comes In
03:16

3.

Dancing with the Wrong Girl
03:22

4.

Who Rides the Tiger
04:21

5.

Cold War Love
04:06

6.

Testify or Say Goodbye
Listen
04:18

7.

Thinking About You Could Get Me Killed
03:39

8.

True Blue Kid
04:18

9.

Ticket to Rise
04:39

10.

Letting Go of Me
03:45

11.

Fade
04:23
Total playing time: 44:35
Review @ hack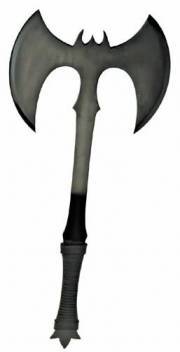 12 April 2017
...more than just a Thin Lizzy spin off band...
Thin Lizzy
was a hot band in the seventies and into the early eighties. It ended when they split up in eighty three and their legendary front man, Phil Lynott passed away in eighty six.
Ten
years later some veteran members and a few new recruits revived the band as a tribute act. After seven years they tired of playing the same old songs. So they launched The
Black Star Riders
in twenty twelve to present their new material. The new name allows them some artistic leeway to work with and less public scrutiny than otherwise. Their twenty thirteen debut,
All Hell Breaks Loose
, rocked out pretty good with the same spirit of classic
Thin Lizzy
. Their twenty fifteen album had pretty much the same approach, but it was more refined. Both of those albums promoted a comfortable sense of well being in the listener. The art on this new release depicts an old fashioned circus strong man, holding a barbell with the weights aflame. All of the lyrics were written by Ricky Warwick and most of the music was written by guitarist Damon Johnson.
The opening/title track,
Heavy Fire
, commences with a hard rocking melody and some scrambling guitar leads. Then the tempo reduces to a heavier chopping rhythm and the vocals are sung out with a macho charisma like Bruce Springsteen. "Look over on the cover of that magazine." "That bleached blonde beauty doing that
Bikini
Atoll thing." The bass lines drive forcefully along with shuffling drum beats. The ornamental guitar leads like classic
Thin Lizzy
wail over the thick wall of instrumentation. Soon the melody takes on the character of seventies era
Foghat
. "Coming under
Heavy Fire
, hit the deck incoming round." "Coming under
Heavy Fire
, a moral dance on shaky ground." Singer/songwriter Ricky Warwick was born in Ireland and has performed withvarious hard rock bands in the United Kingdom. During the nineties he had success with
The Almighty
. He joined
Thin Lizzy
in twenty ten and then co-founded The
Black Star Riders
in twenty twelve. He provides a level headed presence and doesn't deviate from the typical baritone voice range. Sometimes he gets emotional during the faster moments, with an exaggerated sense of masculinity, but never yells or screams. He expresses a distinctive pronunciation of some vowels, like Phil Lynott did. But it's also similar to to vocals of Tom Petty or
Rob Zombie
.
At sixty six years of age, guitarist Scott Gorham hails from Glendale, California and goes by the nickname of "The Glendale Gunslinger". He joined
Thin Lizzy
in seventy four and was with them until they broke up in eighty three. In ninety six he was key to the come back of
Thin Lizzy
and then co-founded The
Black Star Riders
in twenty twelve. Guitarist Damon Johnson has performed on three studio albums with
Brother Cane
and on one with
Alice Cooper
. He joined
Thin Lizzy
in twenty eleven and then The
Black Star Riders
in twenty twelve. One guitarist usually drives hard at mid range, while the other one surges out with wavering high notes. Some of the guitar riffs are suspended for maximum effect. They often utilize distorted fret board techniqus during the solos. The fourth song, Who Rides the
Tiger
, begins with melodic drum beat patterns and runs with an energetic guitar rhythm. The guitar leads shift into an intricate blues rock hook. "All you need is Jesus and a fourty four." "A contradiction of faith and a sprung dance floor." The drums are pounded hard , along with heavy bass plucking. The high note guitar leads whine similarly to classic
Foghat
. "Cowboys and Indians, say hello to my little friend." "Who rides the tiger, he's afraid to fall off."
Track number seven, Thinking About You Could Get Me Killed, starts with a steady bass plucking rhythm and then the vocals come in. "I wanna make my name on the overnight train." "Raising cain rolling down the line." Then the rhythm guitar joins in with chopping riffs and the lead guitar soon bursts out with some high note licks. The drums are played with melodic beat tone patterns. Before long the melody shifts to a catchy groove with slashing guitar variations. "Thinking about you could get me killed, for the crime of murder in the first degree." Bassist Robert Crane came up playing with glam rock bands in the Los Angeles nightclub circuits. He was with
Ratt
for fifteen years and performed on two of their studio albums. In twenty fourteen he joined The
Black Star Riders
and has appeared on their last two albums. He usually plays a support role to the guitarists, but not always. The bass lines often roll in the background, adding some extra weight to the guitar riffs. Sometimes deeper power chords are employed during the choppy textures and chugging to bolster the emphatic drum outbursts.
Jimmy Degrasso started playing drums as a toddler and was always an advanced student in his school bands. Throughout most of his career, he has been a drifter, with short stints on a long list of bands. He has performed on albums with bands like Y&T,
Alice Cooper
,
Dokken
,
Suicidal Tendencies
and
Megadeth
. Usually the drum beats shuffle and stutter along, with an occasional drum roll. The drums are beaten harder in certain arrangements. Sometimes there are artistic pummeling patterns and a clutter of blast beats. The last song, Letting Go of Me, begins with a hard hitting yet melodic groove but eases up a bit for the vocal presentation. "He was king of the North, she was queen of the South." "Kinda stuck in the middle, there's a lot of that about." The stringed instruments chop along melodically. "I can't keep holding on, when you're the one letting go of me." "letting go of me, kiss tomorrow goodbye." The heavy bass rhythms force their way in, along with the hard drum beat shuffling. The upbeat tempo is carried by the shifting guitar riffs and then followed by a high note guitar solo.
They have had some commercial success in Europe, but not nearly as much in the states.
Absent
are the Irish folk influences, with their quaint textures. About half the time the vocals resemble the Bruce Springsteen style, instead of Phil Lynott. The guitar presence is very dominant and it's very easy to distinguish a dual guitar presence. Some of the guitar textures seem to be influenced by classic
Foghat
. Rather than having a mix of hard rocking songs and softer tracks, each composition is balanced between the two vicissitudes. This production sounds more burnished than their previous two albums. They're more than just a
Thin Lizzy
spin off band, they've also incorporated some Midwest blues rock inspirations.
Heavy Fire
has the most consistent hard rock track list in their discography so far. Some of the musical schemes sound alike, with different lyrical stories and varying guitar solos. There isn't a bad song on the whole album, you can let this one play through, but it's hard to choose specific songs for a playlist. It rocked out pretty good, but their two preceding albums were better. Because they were more heart felt to make people feel good.
Other productions from Black Star Riders
Other famous albums in Hard Rock