Black Metal
Totale Vernichtung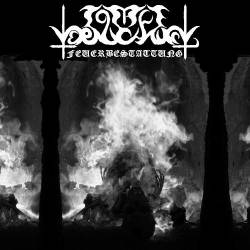 Band Name
Totale Vernichtung
Album Name
Feuerbestattung
Released date
September 2012
Members owning this album
3
Tracklist
Digipack limited to 444 copies.
1.

Ein Blitz Kommt Selten Allein
2.

Die Stacheldrahtzieher
3.

Auf Stillgelegten Gleisen
4.

Das Blaue Wunder
5.

Feuerbestattung
6.

Blick aus dem Wachturm
7.

Missionarische Soldaten
8.

Der Verheerende Zyklon
Review @ winterdemon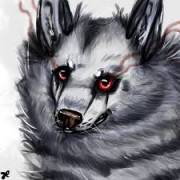 29 January 2013
Fast and melodic Black Metal made in Austria
Totale Vernichtung
is an Austrian Black
Metal
Band and it's a one-man project from the guy called Antimessiah he founded the Band 2006 in the capital city of Austria, Vienna.
Feuerbestattung
is the first full-length Album and was released in
2012
by the german label Darker than Black and it is also limited to a 444 copies digital version with T-Shirt and Patch.
Totale Vernichtung
what means in english Total
Destruction
is not like each Black
Metal
Band the Band has his own special sound it is very agressive and has a little bit melodic influences. You hear the melodic influences in the first Song of
Feuerbestattung
: Ein Blitz kommt selten allein is a fast and melodic powerful Track with an unforgettable chorus. In this Song you hear the unmistakable sound from
Darkthrone
's masterpiece A Blaze in the Northern Sky
Many people say that
Totale Vernichtung
is a NSBM Band but that isn't true because Antimessiah said that the people don't understand because he never said that he honor the violent crimes of the 3rd Reich he is just sing about that topic just like other mainstream Bands like
Endstille
,
Marduk
and
Eastern Front
and many more.
The next awesome Track on this Album is the title song itself.
Feuerbestattung
means in english just simple
Cremation
this fifth Track is very simple and clever thoughtful and at the other sid it is very raw and brutal and very very fast.
Totale Vernichtung
is a very young and good band and I am sure that this Band has much potential and I am also sure that was not the last of
Totale Vernichtung
what we heard then Antimessiah has announced that he maybe want to release the rare four demos from 2006 at one CD.
Totale Vernichtung
is the perfect Band for me to show you the new main Band of the Agressive Wave of Austrian Black
Metal
to their also belong many other Austrian Black
Metal
Bands like Kringa,
Walpurgi
, and of course Grimthorn and at last I do give this Album 18 of 20 points and I hope and I think this is sure gone a milestone in Austrian Undergraound Black
Metal
.
Other productions from Totale Vernichtung
Other famous albums in Black Metal