Grunge
Bush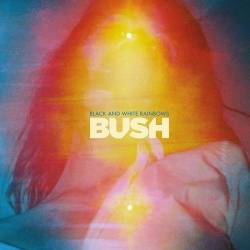 Album Name
Black and White Rainbows
Released date
10 March 2017
Members owning this album
1
Tracklist
1.

Mad Love
2.

Peace-S
3.

Water
4.

Lost in You
5.

Sky Turns Day Glo
6.

Toma Mi Corazon
7.

All the Worlds Within You
8.

Nurse
9.

The Beat of Your Heart
10.

Dystopia
11.

Ray of Light
12.

Ravens
13.

Nothing But a Car Chase
14.

The Edge of Love
15.

People at War
Review @ hack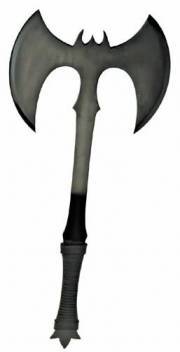 21 May 2017
...mostly comprised of delicate love ballads...
There are many grunge bands and with them come various interpretations of the genre.
Bush
started out with a trendy mix of glam rock and explosive guitar outbursts. With each successive album they gradually toned down the intensity in favor of a romantic aesthetic. They did very well commercially but split up in two thousand two, because some band members wanted to spend more time with their families. The band regrouped in twenty ten with two lineup changes. In twenty eleven they released
The Sea of Memories
, which peaked at number eighteen on the Billboard Top 200 chart. It sounded like eighties alternative rock applied to the personality of
Bush
. Then in twenty fourteen they released
Man on the Run
, which reached number thirty three on the Billboard Top 200 chart. It was an interesting experiment with the dark wave genre, but there were too many cheesy tracks on it. This new album is called
Black and White Rainbows
, although the album art and booklet are all in full color. It seems so illogical, that it can only be attributed to the typical irony of the grunge genre.
Singer/songwriter/rhythm guitarist Gavin Rossdale co-founded the band in the nineties, now he's fifty one years of age. Last year he was divorced by pop singer, Gwen Stefani, best known as the lead vocalist for No Doubt. This year he's been working as a singing coach for the British TV show, The
Voice
UK, which is an amateur singing competition. He routinely performs with his established high note range and emotional presentations. Sometimes he sings with a cogent lilt, soft spoken and soothing in certain sections. You can definitely recognize his British accent, with the vowel pronunciations, which adds some character. The chorus vocals were done by a female, who didn't receive credit in the booklet. The second song, Peace-s, starts with a glamorous guitar melody that soon gives way to mid range power chords. Then a squeaky guitar hook cuts in, along with waves of bass notes. Gavin sings with a slightly melancholic presentation. "Hang on to your love bugs, hang on to your love." "I remember you, your name is on my heart." The bass rhythm is embellished with a high note guitar melody. Then this alternates back and forth with drone like power chords. Within vocal intervals, Gavin sings at a softer range, which doesn't sound too far from a falsetto. " Peace-s, peace-s." "I'm in a danger zone, never did feel so alone."
The sixth track, Toma Mi Corazon, begins with a high note guitar riff which is repeated a few times. Then solemn keyboard music abruptly moves in. Gavin sings softly with a soothing voice. "I've put my faith in love, I put my faith in you." "There's nothing in the space, between me and you." The high note guitar riff comes back, with non-distinctive snare drum strikes and a mix of bass drum beats. This is again alternated by the suspended keyboard flow and very subtle bass notes. So Gavin continues to sing in this romantic fashion as if he was seducing a lady and he uses a couple of Spanish phrases. "Hey senorita, recuerdo que te amo." "Toma mi Corazon". Which means: Hey lady remember that I love you, take my heart. Guitarist Chris Traynor replaced the co-founding guitarist, Nigel Pulsford, in twenty ten. A native of New York, he started out with post the hardcore genre. He has performed on all three of Orange
9MM
's studio albums, three of
Helmet
's studio albums and Institute's only album. Usually he plays gentle chords and light high note picking. Sometimes he displays glittery guitar hooks sounding like glam rock. His range goes between sleepy ballads and flowery arrangements.
Bassist Corey Britz is a Virginia native who relocated in California to pursue a musical career. In twenty ten, he replaced the band's original bassist. He has performed on a couple of movie soundtracks within the past dozen years. Occasionally deep bass notes move in waves, which are decorated by the guitar music. The bass is often plucked lightly, in a manner that is common with post rock compositions. But it usually is the least noticeable instrument of all, even being overshadowed by the modest drum performances. The tenth number,
Dystopia
, emerges with abrasive power chords, played at mid range bursts. Gavin starts to sing with a bit of attitude. "We don't know what is coming, but we know where we've been." "In this city of ghosts, I find myself again." The music jumps out with a faster paced melody, with distorted guitar slashes. The keyboard whines in along with drum flurries, to enhance the ambience. "
Dystopia
, things got out of control." "
Dystopia
, I find it hard to let go." The synthesizer music gives this composition an industrial texture.
The fourteenth song, The Edge of Love, starts with the low murmur of piano music and is complemented by subtle guitar picking. Gavin gently sings out the lines: "We're on the edge of love, dive in the drowning pool, we've lost ourselves." Then the bass music casually kicks in, along with some unassuming snare drum beats. Halfway in, the texture becomes a dreamy atmosphere, dominated by slow keyboard music and about one drum beat per second. The lead guitarist slowly picks a slight variation of high notes. The composition eases into a more continuous flow, with waves of bass notes. Then the lyrics are sung out more emotionally. "Be ready to be unloved and okay with it." "Humility gives us strength." Robin Goodridge is the band's original drummer and still remains a loyal member at age fifty one. He is an English native who was inspired by The Who. On the side he has worked with several underground rock and electronic dance bands in the UK. He doesn't play anything too flashy and there is no emphatic cymbal crashing to punctuate the guitar notes. Usually the drums are played nonchalantly with modest shuffling patterns and doesn't flaunt much beat tone variation. Yet when the tempoincreases, he does pick up the pace and beats the drums harder, according to the intensity.
Black and White Rainbows
marks the band's first release that didn't reach the Billboard Top 200 chart. The track list is mostly comprised of delicate love ballads and doesn't offer much in the way of catchy melodies or groovy rhythms. However there are actually a couple of songs that rock relatively harder towards the second half of the album. The bass music was more prominent on their last two albums. The drum performances had more vitality in the past. The synthesizer music was better on
The Sea of Memories
. With two guitarists, the guitar music dominates, but they could have done more with it. The lyrical content only deals with romantic relationships and mostly with the pain of breaking up. This is probably a residual display of emotions, stemming from Gavin's recent divorce. Gavin wrote all of the music, maybe the songs could be better if the other band members contributed to the songwriting. Nick Raskulinecz produced
Man on the Run
, but not
Black and White Rainbows
. He probably could have enhanced the dynamics of this album.
Other productions from Bush
Other famous albums in Grunge