Grunge
Alice In Chains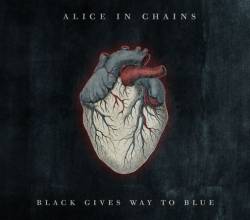 Band Name
Alice In Chains
Album Name
Black Gives Way to Blue
Released date
September 2009
Members owning this album
217
Tracklist
1.

All Secrets Known

04:43

2.

Check My Brain

03:58

3.

Last of My Kind

05:53

4.

Your Decision

04:43

5.

A Looking in View

07:06

6.

When the Sun Rose Again

04:00

7.

Acid Bubble

06:56

8.

Lesson Learned

04:17

9.

Take Her Out

04:00

10.

Private Hell

05:38

11.

Black Gives Way to Blue

03:04

Total playing time

54:12
Review @ hack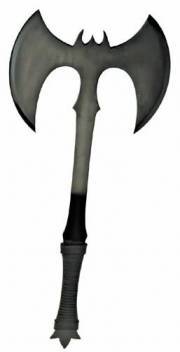 19 August 2016
The music doesn't seem to resume the same quality of profound art, where they left off...
Alice in Chains
uses a recurrent theme of substance abuse, as a negative identity to the ego ideal. They found the right chemistry and groove, on their second and third albums.
Dirt
sold about four million copies and their self titled album sold about two million copies. With so much disposable income, life turned into a huge party for some of the band members. Singer/songwriter Layne Staley soon became bound by the chains of addiction. He eventually died of an overdose in the year two thousand two. During the downtime, Cantrell put out a couple of solo albums, with mediocre success. He promoted his music through the California nightclub circuits. There he recruited singer/rhythm guitarist William Duvall to take the vacant spot for
Alice in Chains
. This transitional album was recorded at the Foo Fighters' Studio 606 in Los Angeles. The album art depicts a bizarre image of a trunk bearing animal breaking loose from an eggshell.
Jerry Cantrell
started out as a vocalist in a choir, during his high school years. He sang three songs on their self titled album and also for both of his solo releases. Now William Duvall is featured as the lead vocalist. He is assertive, but a bit softer spoken than Staley. Sometimes he seems to imitate the approach of Staley and pronounces some of the vowels the same peculiar way that he did. Occasionally Duvall gets into some emotional shouting, as though he were expressing a mood of anger. The back up vocals of Cantrell blend in very well with his high pitched chimes.
Check My Brain
is about the huge substance abuse temptation in Los Angeles, for a recovering addict. The chorus goes; "California I'm fine, somebody
Check My Brain
. California's alright, somebody
Check My Brain
." The music is curiously catchy, as the melody is played repeatedly forward and backward. A sludgy riff bursts out with some faster fret board shifting.
This new line up features two guitarists. Duvall plays rhythm and of course Cantrell plays lead. They display some sharp cutting riffs that shift through like a slow moving saw blade. Sometimes they impress with catchy musical art, yet they often play sleepy melodies. A few awesome guitar licks are played in the obscurity of the atmosphere. They occasionally employ shoe gaze techniques of distortion, producing a subtle droney ambiance. There are a few warped sounding time changes, rebutted with some hard hitting power chords, followed with some numb and dumb softness. Last of My Kind starts with some distorted sound effects, then the bass jumps out with a bold and majestic rhythm. Which is followed up modestly by the two guitarists. Then the guitars rip in with some hard hitting riffs. Which is corresponded with strenuous drum pounding, that crashes in for a crushing shock. The vocals suddenly get very angry and vigorous; "until I take what I wanted, and break all the lies, and defeat the fucking liars!"
Bassist Mike Inez started out playing professionally for Ozzy in eighty nine. Then he switched to
Alice in Chains
in ninety three. Which gives him about sixteen years experience with the band on this release. The bass takes a low profile during the slow songs, but does add some subtle structure. It becomes a prominent force in the more bizarre rhythms. And holds its own
Again
st both guitarists during the more
Live
ly songs.
Your Decision
begins with an acoustic guitar melody, followed by a ghostly ambiance, which bellows from an unknown medium. The vocals cut in; "overwhelmed you chose to run, apathetic to the stunned, it's
Your Decision
." The bass lines move in gently and the drums kick in moderately. The back up vocals join into this melancholic atmosphere, then so do a couple of dreary guitar hooks. As if to symbolize that a bad decision could come back to haunt you. Maybe the lyrics pertain to the problems of Staley.
Sean Kinney has been playing the drums ever since kindergarten. He also has been playing for
Alice in Chains
, ever since the band started. He mixes up the tones of the beat patterns to grab your attention, but its not in constant vogue. Sometimes the sound quality of the percussions are muffled, as if to replicate a stupified stupor of pain medication into the listening experience. He occasionally accompanies the acoustic music with bongos and plays a generic role in the sleepier songs.
Black Gives Way to Blue
is a three minute song, which starts with conservatively whining guitar notes. Then some guitar picking and bass plucking, with the sparkling piano music of Elton John. The piano presence seems to occupy the absence of the drum beats. It's a very ambient ballad, with a depressing mood. The lyrics seem to be a ceremonious announcement of a blue new start, from their dark black past.
After a fourteen year lapse, the long awaited album went gold, by selling half a million copies. Duvall's vocals aren't as sharp and aggressive at the high notes as Staley's were. Staley's vocals were more sinister and commanding, than these are with Duvall. A talent like Staley would be difficult to replace. He was an elite grunge vocalist, right up there with Eddie Vedder and Chris Cornell. The rhythm guitar music rarely stands out. Cantrell has done a hell of a lot more with his guitar in the past, without a second guitarist. The music doesn't seem to resume the same quality of profound art, where they left off in ninety five. The lyrics are mostly about the melancholic regret of bad decisions and wasted time. It still sounds very recognizable as the
Alice in Chains
sound. But Staley was an excellent songwriter for the band and the author for about half of their best songs from that era. Duvall isn't much of an upgrade for the band. They need to develop the right chemistry and groove.
Other productions from Alice In Chains
Other famous albums in Grunge