Melodic Death
Insomnium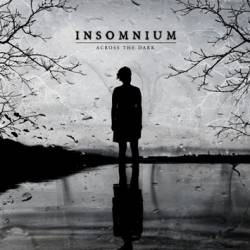 Album Name
Across the Dark
Released date
09 September 2009
Members owning this album
203
Tracklist
1.

Equivalence

03:18

2.

Down with the Sun

04:23

3.

Where the Last Wave Broke

05:03

4.

The Harrowing Years

06:39

5.

Against the Stream

06:11

6.

Lay of the Autumn

09:08

7.

Into the Woods

05:08

8.

Weighed Down with Sorrow

05:51

Bonustracks (Limited Edition)

9.

The New Beginning

10.

Into the Evernight

Total playing time

45:41
Review @ Scandals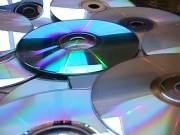 20 August 2009
Insomnium
are a band I first came across when I caught them supporting
Zyklon
and
Enslaved
back in 2006. I bought their previous full length, '
Above the Weeping World
', and was startled to find a melodic death metal band that provided an excellent melancholic atmosphere, not unlike fellow Finns, death/doom titans Swallow the Sun. I was excited to learn of '
Across the Dark
', their newest release, and have been glad to receive it. The thing that most struck me about
Insomnium
were that they were a melodic death metal band that took a more measured pace, and injected a more mournful atmosphere into their work than the majority. Bands like
In Flames
or
Soilwork
tend to barrel full speed ahead, and while I am a fan of the genre and of those bands, I prefer the more atmospheric pacing of bands like
Insomnium
. I have the same views on death metal and black metal, it is just a preference of course, but I think a slower pace can enhance an album.
Insomnium
have also a commanding ability to structure their songs to include delicate pastoral acoustics as well as grandiose riffs and melodies. The stand out track that allows these elements to shine through on '
Across the Dark
' is the 9 minute epic 'The Lay of
Autumn
'. Encompassing all the parts of
Insomnium
that make them such an excellent band, it could almost be THE defining song of their career. They clearly have the spirit of their Finnish counterparts working magic in amongst their riffs; gloomy legends like
Sentenced
and
Amorphis
influence the rousing '
Down
With the Sun'. The vocals are your more standard death metal growl, but they are interspersed with whispered lines and the clean singing of Jules Näveri (Enemy of the Sun), which adds a nice touch to the atmosphere. As bands like
My Dying Bride
have shown, a clear vocal can really bring a melancholic atmosphere gravitas and weight, and here it does the same. The album takes more influence from
Katatonia
and
Opeth
too, welding subtle melodies to a sweeping riff structure and it never fails to soar, even in its darkest moments.
Closer
'Weighted
Down
with
Sorrow
' has an inappropriate title, for if there is one track that is fully free it is this one. The sorrowful violin line that opens it soon melts away into a huge riff, which allows the melodic lead to take it onward and upward, reaching to break through the gloom. This is an album full of landscape moments like this, written by a band who know how to handle huge on a professional level. I thought that
Insomnium
would struggle to surpass 'Above the Weeping World', but this album is certainly a worthy successor. It continues a line of impressive albums from these guys, and with every release they become stronger, more inventive and more essential. Hopefully '
Across the Dark
' will allow them to be named up there as one of the best Finnish exports for a long time.
Other productions from Insomnium
Other famous albums in Melodic Death