Thrash Black
Goatwhore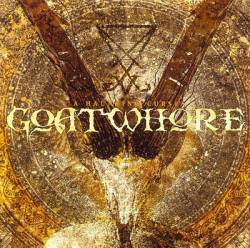 Album Name
A Haunting Curse
Released date
05 September 2006
Members owning this album
67
Tracklist
1.

Wear These Scars of Testimony

03:56

2.

Bloodletting Upon the Cloven Hoof

03:29

3.

Alchemy of the Black Sun Cult

03:30

4.

My Eyes Are the Spears of Chaos

02:37

5.

In the Narrow Confines of Defilement

04:52

6.

Forever Consumed Oblivion

03:46

7.

A Haunting Curse..

.

04:26

8.

Silenced Marked by the Breaking of Bone

04:05

9.

Diabolical Submergence of Rebirth

03:22

10.

...Of Ashen Slumber

00:56

11.

I Avenge Myself

04:16

Total playing time

39:15
Review @ hack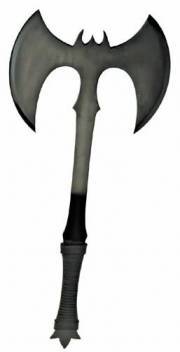 21 October 2009
This is the 3rd full length album from this New Orleans (USA) based brutal death metal quintet. This album was released in 2006 after hurricane Katrina had destroyed their home-town of New Orleans in 2005.
This disaster happened just before they could start working on this album. As the storm approached the coast, all of the citizens of New Orleans were told to evacuate the city or to go into the Superdome football stadium, which was fortified to withstand hurricane winds. Guitarist Sammy Duet lived about 7 blocks away from the Superdome at that time, but he decided to go to Chicago, and stayed with some of his musician friends. Vocalist Ben Falgoust was in Atlanta, touring with
Soilent Green
, which is another New Orleans metal band that he is the vocalist for. Vocalist Falgoust lost a lot of his possessions in that hurricane. When the band came back to New Orleans, their practice facility was flooded, and they weren't allowed to go inside of it.
Metal
Blade Records told them that they would be understanding if there was a delay with this album. They didn't want to get too far behind on this, so they went to
Phoenix
(where
Metal
Blade Records was headquartered) to work on it.
This album is faster, more intense, and darker than their previous album (
Funeral
Dirge
) which was moodier. Falgoust's vocals remind me of Schmier's vocals on the early
Destruction
albums, they have a very humorous quality about them. The drumming is also very skillful and energetic. The music rocks at a rapid tempo and is also very melodic. I'd expect a metal band from New Orleans to have some southern rock influence, no, this has a lot of Scandinavian death metal influence. The occasional hypnotic guitar riffs and solos are provided by Sammy Duet.
Diabolical
Submergence Of
Rebirth
was inspired by hurricane Katrina. The stunning rhythm of Alchemy Of
The Black
Sun Cult sounds like it was borrowed from a '70's pop song (I don't know the name of the song or the artist) and refabricated into an awesome death metal jam.
This album is very melodic and every song kicks ass. I highly recommend this album to any fan of death metal. Similar bands are
Kataklysm
or
Carcass
.
Other productions from Goatwhore
Other famous albums in Thrash Black