Crossover
Suicidal Tendencies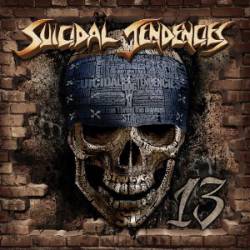 Band Name
Suicidal Tendencies
Released date
26 March 2013
Members owning this album
74
Tracklist
1.

Shake It Out
2.

Smash It !
3.

This Ain't a Celebration
4.

God Only Knows Who I Am
5.

Make Your Stand
6.

Who's Afraid ?
7.

Show Some Love...Tear It Down
8.

Cyco Style
9.

Slam City
10.

Till My Last Breath
11.

Living the Fight
12.

Life..

.

(Can't Live With It, Can't Live Without It)
13.

This World
Review @ hack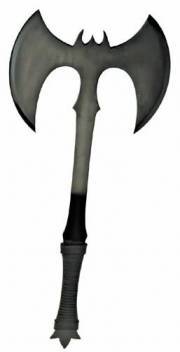 19 October 2016
...like the adrenaline junkies who start fights with people...
They haven't been too consistent with the timeliness of their most recent releases. They haven't been very consistent with the style of content on their albums. Therefore they haven't been too consistent with their lineup on the last three releases. Only vocalist Mike Muir and guitarist Dean Pleasants consistently appear in those. They've got a long lineup list showing about seventeen past members. Yet they did release six albums during the decade of the nineties. Their ninety nine release,
Freedumb
, sounded like eighties crossover crossed with influences from The Offspring. Their two thousand release, Free Your Soul and
Save
my Mind, was hard driving punkcore with weird funk excursions like The
Red
Hot Chili Peppers. They took a thirteen year break and released 13 in the next decade, with thirteen new tracks.
This album was released about twelve days after singer/songwriter Mike Muir's fiftieth birthday. During the thirteen years of downtime, he put out a couple of project albums and had a couple of back surgeries. He shouts and hollers out his lines, with backup vocals that sound like an aggressive choir. Sometimes he alters the tone of his voice to accommodate the schemes of a psychotic theme. Yet he also provides a flamboyant presence during the episodes of funk. Shake it out starts with a flowery guitar solo, that was tweaked with a shoe gaze distortion device. "My name is psycho Michael and I'm a maniac!" The vocal range goes between angry yelling, to light high notes which almost resembles Ozzy. The song runs with a fast swinging melody and imposing power chords that are played in a hurry.
The lineup features dual guitarists, with Dean Pleasants on lead and Nico Santora on rhythm. Pleasants had been with the band for sixteen years and specializes in metal and punk. Santora had been with the band for about a year and was recommended by Dean. There are lots of intervals with hardcore punk textures, riff shifting respectably with a sense of urgency. They are capable of playing flashy guitar solos spontaneously. But sometimes the guitar music takes a backseat to the bass. Track two,
Smash
It!, jumps out with melodic shredding using mid range notes. The drum beats flutter around to kick in some semblance of rhythm. The bassist suddenly slaps out some brutal rhythms into this musical assault. The song drives hard with an energetic pace. "
Adrenaline
...
Fight
...
Smash
...adrenaline!" The vocals are hollered out hastily with excessive eagerness. The tempo picks up with the reckless power of a runaway train.
Bassist Steve Bruner has been known to play soul and hip hop music in the Los Angeles club scenes. He works as a session musician and also with some side projects. It looks like this is his first appearance on a
Suicidal Tendencies
album. He plucks calm funk rhythms, for a smooth transition into a crossover. The bass playing is very adaptive to the sudden textural changes in the music. His presence is truly efficient, very subtle and mostly yielding a support role. Cyco Style is a fast paced track with the shredding and grinding of the stringed instruments.
Meanwhile
the upbeat drum playing adds its share of character. Then the sudden outburst of a melodic guitar solo. The vocals boldly proclaim; "yeah...here comes that cyco style. Make it extra crazy, make it super wild." The music slows down with a catchy guitar hook. "Ain't got no time to take no shit! It might be payback with just a clean hit."
Eric Moore is a very versatile drummer who plays soul, funk and punk. A while back he posted a demo video on You Tube, which stirred up some interest. He joined the band in two thousand seven. Yet this is his debut appearance on a
Suicidal Tendencies
album. Sometimes the subtle cymbal tapping and drum play isn't overly flashy, when the focus is on the stringed instruments. But it does sound crisp, clean, and modern without the usual snare drum fizzle. He is musically articulate with stuttering beat patterns that add some extra flair to the faster paced songs. Till My
Last Breath
starts with light guitar musings to convey an atmosphere like a schizophrenic who is zonked out on medication. The singing is light and hits the higher notes. The drums shuffle along lightly with soothing tone variations. The bass music takes on an old school rhythm and blues approach. The snare drums suddenly flare up with a couple of quick rolls. Muir yells out the entertaining lines; "until my last breath, I ain't nobody's bitch! Until my last breath, I'm gonna hold my head up high."
Neither
Freedumb
or Free Your Soul and
Save
my Mind achieved much commercial success. 13 debuted at a modest #187 on the Billboard 200 chart. There are some energetic songs with twisting and turning tornado riffs. They've got a psychopathic attitude that's prone to violence, like the adrenaline junkies who start fights with people. The album doesn't consistently rock out with hardened punkcore. The music is scattered with mellow daydream like interludes, which seem to reflect the disconnected delusions of a psychotic internal world. Then some of the tracks are dominated by the bass music and seem to be influenced by seventies soul music. Free Your Soul and
Save
my Mind and 13 both had their fair share of slower songs.
Freedumb
rocked out steadier in comparison. So I like 13 better than
Save
My Mind, but
Freedumb
is probably the best of the three.
Other productions from Suicidal Tendencies
Other famous albums in Crossover