Grindcore
Anaal Nathrakh
Erscheinungsdatum
23 Mai 2011
Mitglieder die dieses Album besitzen
126
Tracklist
1.

Volenti Non Fit Iniuria

04:57

2.

Drug-Fucking Abomination

07:24

3.

Post Traumatic Stress Euphoria

01:40

4.

Le Diabolique Est l'Ami du Simplement Mal

03:40

5.

Locus of Damnation

01:00

6.

Tod Huetet Uebel

04:14

7.

Paragon Pariah

03:45

8.

Who Thinks of the Executioner?

03:56

9.

Ashes Screaming Silence

03:56

10.

Portrait of the Artist

01:18

Total playing time

35:55
Es wurde kein Artikel in Deutsch gefunden, Es werden die Artikel der englischen Sektion angezeigt

Review @ Demogorefest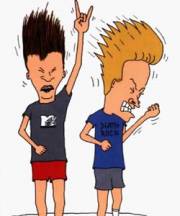 28 April 2011
the soundtrack to the most pissed off person in the world
Anaal Nathrakh
is essentially everything that is good about extreme metal crammed into one bad ass band, they're extremely raw and brutally fast, yet Melodic and even Operatic at times and even have a few grinding riffs thrown in for good measure (see the song "ashes screaming silence"). Like all releases by the band, the lyrics aren't published so that the listener can draw their own conclusions as to what they're screaming about.
Dave Hunt (aka V.I.T.R.I.O.L.) has stated in interviews before that he refers to
Anaal Nathrakh
's genre as "Electro
Blackened
Terror Grind". With the release of their newest album,
Passion
, they may have to add epic into their genre description too. Almost every track on the new album has epic, hair-raising operatic choruses packed in between the vicious, distorted, and Chaotic riffs and screamed vocals. Many fans have considered their last release,
In the Constellation of the Black Widow
, to be the pinnacle of
Anaal Nathrakh
's career. However,
Passion
is by no means a blemish on their sterling reputation of being one of the most inventive and awesome bands out there. In fact,
Passion
is every bit as good as In the Constellation... was to me. I have a feeling i'll be playing tracks like "Who Thinks of the
Executioner
" and "
Tod
Huetet Uebel" for quite some time.
Passion
can be summed up as being the soundtrack to the most pissed off person in the world, every track is just ferocious and brutal on so many levels. Songs like "Post
Traumatic
Stress
Euphoria" just get me in the mood to go out and rip someone's head off just for being a human being. If you've ever had a bad day at work, school, life, whatever; this album will definantly cheer you up. As with all of
Anaal Nathrakh
's releases, there is nothing "happy" or "upbeat" about their music. Which is why it's no surprise that Atilla Csihar of
Mayhem
is a huge fan of the band himself.
This album is definantly a contender for best album of 2011 for me.
Anaal Nathrakh
have really outdone themselves again. This album is like a surge of pure misanthropic hatred flowing through your veins, if you've ever had a REALLY shitty day, this album is almost guaranteed to brighten up you're otherwise crappy day.
Anderen Alben von Anaal Nathrakh
Anderen bekannten Alben in Grindcore