Death Metal
Incantation
Album Name
Onward to Golgotha
Erscheinungsdatum
05 Mai 1992
Mitglieder die dieses Album besitzen
204
Tracklist
Re-Issue in 2006 by Relapse Records with a bonus DVD.
DISC

1.

Golgotha

03:29

2.

Devoured Death

02:19

3.

Blasphemous Cremation

04:25

4.

Rotting Spiritual Embodiment

04:58

5.

Unholy Massacre

04:39

6.

Entrantment of Evil

02:39

7.

Christening the Afterbirth

05:33

8.

Immortal Cessation

03:27

9.

Profanation

04:54

10.

Deliverance of Horrific Prophecies

05:29

Bonustrack

11.

Eternal Torture

03:31

DVD
"Cell Block Show"
Recorded live in Bensalem, Pennsylvania, USA, 29/03/1992.

1.

Entrantment of Evil

2.

Deliverance of Horrific Prophecies

3.

Unholy Massacre

4.

Devoured Death

5.

Blasphemous Cremation

6.

Profanation

7.

Golgotha
"Studio 1 Show"
Recorded live in Newark, New Jersey, USA, 1992.

8.

Devoured Death

9.

Entrantment of Evil

10.

Bleeding Torment (Necrophagia)

11.

Deliverance of Horrific Prophecies
"Flashes Show"
Recorded live in Cleveland, Ohio, USA, 28/03/1992.

12.

Deliverance of Horrific Prophecies

13.

Devoured Death

14.

Rotting Spiritual Embodiment

15.

Unholy Massacre

16.

Blasphemous Cremation

17.

Chistening the Afterbirth

18.

Profanation

Total playing time

45:23
Es wurde kein Artikel in Deutsch gefunden, Es werden die Artikel der englischen Sektion angezeigt

Review @ Loudpipes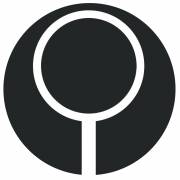 13 Juli 2011
Suffocating dense. One of NY death metal's finest moments
A common theme in death metal is how utterly heavy and crushing it is, but what others don't consider is what makes something heavy. As a personal view, for me it has always been a combination of songwriting, atmosphere, and conviction (in a musical sense, of course) - and these are all things
Incantation
's
Onward
to
Golgotha
has in spades. There are no gimmicks to this record, there's nothing ultra catchy or accessible at first glance... but, like any great band,
Incantation
have the talent to be able to grab the listener and pull them into this suffocating mire.
The atmosphere that this record exudes is one of the most powerful things about it.
Incantation
has always been a deeply atmospheric band, at heart; every one of their records exudes one of the most genuinely evil feels that any death metal band has ever had. It never comes off as a cheap gimmick or ploy to rope in listeners; instead, it feels like an unnervingly natural, essential element of the music. Never does it come out in fuller force in
Incantation
's career then
Onward
to
Golgotha
, a record that switches between maddening, spiraling tremolo riffs and blast-beats before finally collapsing into doomy sections, before (it should be noted that these guy's execution of 'doomy sections' couldn't be more different then a band like
Asphyx
). This band has a real penchant for suddenly switching tempos around wildly, and yet, the band never sacrifices the atmospheric or the cohesion of the songs. It's surprisingly tight and focused throughout.
The song on this record are obscenely consistent.
Incantation
are not a technical band, but they execute these songs with a level of tightness and vision that even many of the best bands in their prime wished they possessed. The riffwork is absurdly potent, switching between swirling tremolo madness, crawling doom passages, and more mid-paced sections that utilize pinch harmonics extensively, but none of these are just slapped together without any sense of coherence. The riffs are some of the most gripping to ever grace death metal, despite their lack of instant accessibility. The rhythm section adds even more to the songs, with a surprising level of skill and depth. The bass follows the guitars but adds in alternating or leding lines here and there, adding even more to the suffocating mire, and the drummer is adept at putting in the right fills and accents when needed to add to the songs without bogging them down. Structurally, the band had no real use for verse-chorus, opting for a linear style that, while still having recurring themes throughout the songs, aren't the most instantly gripping at first.
Of course, there's also the vocals. Craig Pillard is easily one of the greatest vocals in the history of the entire death metal genre. His gutterals are lower than low, yet never fully incomprehensible. The mere presence of this vocalist completes the suffocatingly evil atmosphere of
Onward
to
Golgotha
; his vocals sound outright hellish in delivery. No other vocalist could've worked as perfectly for this band as Pillard, though I could say the same thing about most of the bands he's been a part of over the years.
Incantation
, to me, are one of the few bands that emphasize the 'spirit' of death metal. Is it catchy? Not particularly (though it has memorability on its side). It isn't ultra glossily produced (though the muddiness factor is overstated, everything is audible); it has absolutely no concerns on making itself known via shock factor. (unlike, say, a bunch of dickfucks originally from
Buffalo
, New York) It is simply
Incantation
. Easily one of the greatest metal records of all time.
Anderen Alben von Incantation
Anderen bekannten Alben in Death Metal