Nu Metal
Disturbed (USA-1)
Tracklist
1.

Remnants

02:43

2.

Asylum

04:36

3.

The Infection

04:08

4.

Warrior

03:24

5.

Another Way to Die

04:13

6.

Never Again

03:33

7.

The Animal

04:13

8.

Crucified

04:36

9.

Serpentine

04:09

10.

My Child

03:18

11.

Sacrifice

04:00

12.

Innocence

04:31

13.

I Still Haven't Found What I'm Looking For (U2 Cover)

05:26

Bonustracks (Deluxe Edition)

14.

Leave It Alone

04:07

15.

Down with the Sickness (Live)

05:53

16.

Stricken (Live)

04:17

17.

Dissected / Down with the Sickness (Video)

18.

Dissected / Stupify (Video)

Total playing time

52:50
在中文中没有找到相关文章, 英语部分的文章已被显示

评阅 @ InfinityZero

07 十月 2010
Disturbed
is the reason I'm a metalhead. Their music did to me exactly what
Disturbed
wants it to do to fans: it makes me feel great, and back when I got the bejesus bullied out of me, I could listen to
Disturbed
and be able to pull myself together. In that way,
Disturbed
was really helpful to me.
Disturbed
is just as important to me now as they were then, although I'm proud to say I no longer get bullied by every prick wearing a 50 Cent hoodie and saggy jeans.
Disturbed
know how to communicate with their fans, and have consistently released pretty good albums, (
Believe
,
Indestructible
) and awesome albums (
The Sickness
, 10,000 Fists), each album with plenty of moments that make me feel like I'm able to knock down houses. This time, though, they've come out with an album that just barely scratches the metal genre. For the first time in my life,
Disturbed
have dissapointed me.
First off, let me just say that I don't like feeling like I've been deceived. I feel like this album, excluding the intro and title track, has deceived me, and mostly it's because of the album artwork. Look at it. It's vicious, it's agressive, it's right in your fucking face. I thought this album was gonna be a more progressive, well-constructed version of
The Sickness
. Heavy, hard-hitting... but it isn't. Of course, I never expected every song to be heavy or cutthroat; I knew there would be a few softies on this album. I did expect it to at least be a heavy metal album, though, and it just isn't. Now, while that isn't necessarily a bad thing, because I know a lot of bands who have transitioned from the heaviest metal around to being soft, slow and thoughtful, and I felt that they pulled it off magnificently. (
Empyrium
,
Ulver
, etc). This album doesn't seem to be the softest
Disturbed
album for experimental reasons, it feels soft because of marketing. That's just it. This is an easily marketable album.
Starting off the album, I just want to say that I love the first two tracks. Originally,
Disturbed
wanted to make the first 2 tracks be
Asylum
, but they seperated the instrumental intro section from the meat of the song, and let me just say that this pumped me up in a way that reminded me of my earliest metal experiences with
Disturbed
,
Rammstein
, and
Powerman 5000
. Not only that, but
Disturbed
has never gone so long in an album without using vocals. It lets the music reverberate, breathe, and grow on you before anything even starts. I felt that
Disturbed
was defenitely keeping their promise to deliver a darker album. After the synths finish, an acoustic guitar comes in, followed shortly with an electric guitar power ballad (WAY TO GO
Disturbed
!). Then the song kicks in, and I'm going insane with the anticipation. This album is gonna make up for
Indestructible
. I might even like it more than
The Sickness
. Let me tell you that this song doesn't dissapoint. Solos, bass interludes, great drumming, great lyrics. And the energy. This is what I got into
Disturbed
for. That feeling of adrenaline that makes you feel like breaking through brick walls... and no part of the song is weak. It's great. And after hearing it, I knew this album was gonna be amazing.
God
do I wish I had been right.
The next song, The
Infection
, comes in with a heavy enough riff, bouncy, upbeat, but it's a pretty cool riff. And then, 20 seconds into it, the song breaks off, and it's like I was listening to my ipod and shuffled the songs by accident. The song suddenly transforms into a rock song, soft vocals, soft everything. I'm a little confused that the song just turned into something else so suddenly, but I don't care. I love songs like Overburdened,
Remember
and
Darkness
by
Disturbed
, and I was sure I would like this one. It's a really nice song, perfect for holding up a lighter and swaying with the music... and I think, "Wow, this album is only on the third song and already there's a lot of range." There's a nice long solo section in there, followed again by the chorus.
Despite
the mainstream rock feel to it, I still enjoy the song. When the song ends, the album is pretty much over. It really pains me to say this, but by the end of the third song, the album runs out of fuel, which to me is a huge letdown. There are one or two good songs after this, but the rest are either generic, or they feel like they've been done before. And after The
Infection
, every chorus to every song feels very, very similar. It feels like a new song has started, and a good example of this is the choruses to
Warrior
and
Another Way to Die
. It feels really out of place, and, most importantly... I don't feel much listening to these songs.
Another Way to Die
would have been pretty good if it hadn't been for the chorus, too. I really don't like it when some little thing like that wrecks a song that would have been great otherwise. It's wierdly upbeat, too, for a chorus talking about us ravaging our planet earth, and DYING.
Aside from a few gems, there just isn't very much emotional punch, either.
Sad
, happy, angry, none of these emotions really come across. Yes, I'm saying this album comes off as bland. Individually and out of context, every song is alright. Some are good,
Asylum
is awesome, and that's about it. Not to mention that every chorus after track 3 has that syrupy-sweet feel to it. That's 9 songs with choruses that take the same tone. That isn't good. To make this worse, at the end of at least half of the songs, the chorus is sung twice in a row, to put emphasis on it.
Another thing that bugs me is the impression that
Disturbed
has repeated themselves. This only occurs on a few songs, but it just bothers me to no end. Let me explain what I'm talking about. The opening guitar riff in 'The
Animal
' sounds a
Hell
of a lot like the beginning of the guitar solo in
Disturbed
's cover of '
Land of Confusion
'. Check it out yourself and tell me I'm wrong. Also, the riff at 2:45 in 'Innocence' sounds like the riff in '
Warrior
' when Draiman starts singing: "Broken down till your hope has died/Beat down till victory's mine". And I defy you to listen to the part where David starts singing in 'Cricified' and tell me it doesn't sound like when he starts singing in 'Torn' from
Disturbed
's album
Indestructible
. My mind actually tricks me into thinking David's gonna start singing the chorus to Torn every time I listen to Crucified.
Now, about the bonus material. I bought the deluxe edition, with different packaging, a few bonus songs, and... A 75-MINUTE DOCUMENTARY ON
Disturbed
. While I don't care much for the 'bonus' songs (just
Disturbed
's 2 biggest songs, '
Stricken
' and
Down
with
The Sickness
' played live), I really like the documentary. It shows everything
Disturbed
has done as a band, from forming Brawl all the way to the recording of
Asylum
. This alone makes the bonus edition worth getting. If you're a
Disturbed
fan, you'll love it.
So, while the album is not bad, it's still really dissapointing for a
Disturbed
album.
Remember
that I'm okay with a band who wants to try a softer album, but when it comes off flat, with no emotional punch and just not many interesting moments... it isn't the soft that comes off well.
Asylum
just feels like a toned-down, accessible metal album, and whatever agression there is (outside of the title track) just sounds very average. The instrumentation is great, though. We get to hear a lot of cool guitar work, some soloing, and that drummer...
God
, Mike Wengren's drums in this album are really, REALLY good. In fact, it's enjoyable to just put on
Asylum
and put all of your focus on the drumming. David Draimans vocals are great, too, although as this is a softer album, he uses his soft vocals 80% of the time. Songs that I like the most are
Asylum
, (I already explained that one enough) The
Infection
, and Serpentine, which are the two songs where the softer approach works. I still have not lost hope in
Disturbed
. I feel that they can still make great albums... all the evidence for
Disturbed
being capable of making great stuff is right in the title track. Let me just say that
Disturbed
has done MUCH better in the past.
评阅 @ Within_Hysteria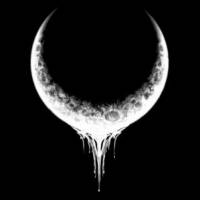 10 十月 2010
Since his birth, The NEO never made the unanimity. On the one hand, judged too soft or weak by someones, or even completely denied by others, this style have nevertheless known how to make a place relatively important in the
Metal
ranks for himself.
Many groups are frequently ignored just because they play such kind of music. Rare are those who knew how to please the large public in the world of
Metal
, we can quote KORN, DEFTONES, SOAD...
Disturbed
belong also to them.
After the excellent « 
Ten Thousand Fists
 » and the « 
Indestructible
 » that are the most percussive, the group pretend to be at the top of his art. Therefore we are in law to expect much of this new Opus. But when you reach the top, aren't you scared of the fall? This « 
Asylum
 » is in an extension of his two predecessors?
One more time we discover the same character on the jacket of this new opus. It seems that this man without any face became the mascot of
Disturbed
because since « 
Ten Thousand Fists
 » he doesn't leave the covers of their albums.
Although less worked, this new drawing is beautiful too, as the rage and the anger are there visible. But do not judge an album in its cover and let's look at the music.
Are you Ready for
Asylum
?
For the first time since their beginnings,
Disturbed
open with a instrumental track. « Remnants » wants mysterious in the first part, but especially melancholy.
We knew already the tracks « 
Asylum
 » and « 
Another Way to Die
 » ( that was the first track available on their Myspace ), so it wasn't a surprise anymore , but it's with pleasure that we listen to them again. « 
Asylum
 », with his catchy riffs and his heavy percussion, reminds the preceding album. Always using hysteric screaming and this grave voice simulating madness but also a simple chorus but effective, this song is the right type of what can better identify
Disturbed
in question of power and efficiency.
Strangely the album pretend to be divided in tree parts. The firsts tracks are perfectly linked together without slowing down. Choruses are simple but catching and quickly
Remember
ed (« The
Infection
 »). David Draiman always use his voice technical of « accelerated singing » so particular (« 
Warrior
 », « 
Another Way to Die
 »). The battery is heavy at will and the guitars debit riffs more that catchy (« 
Warrior
 »). In Short what could we ask more? It continues...
Unfortunately, little by little tracks are fewer and fewer touches of.
Despite
some original introductions (« The
Animal
 », « My Child »), tracks seem rather be out of the alum « 
Believe
 ». David Draiman use increasingly a clear voice, as if the « animal » witch usually breaks out was held in cages. « Crucified » has the feel of « 
Remember
 ». The Riffs are less sharp.
But in the moment we're almost resigned, implacable guitars and a heavy battery are again heard in the end of the album. But the voice does really become aggressive in the explosive « Innocence » where reappears the voice of David Draiman asking with a grave way « Who is innocent? » like to interpret the madness. In short a
Disturbed
as we love!
It's almost a tradition, after Genesis in « 
Ten Thousand Fists
 » and Tears For Fears in « 
The Sickness
 »,
Disturbed
starts in the remake of a song of an another worship group of the 80s: U2 and « I Still
Haven
't Found What I'm looking For ». Although this version is tougher than the original, this remake is worse than the group has made so far... don't the song correspond to their styl? Because contrary to the version of U2, this sound «  empty ». What a shame...
And Finally, Americans showed some novelty even if they're not really big. We'll regret the progressive loss, as the albums pass, the hysteria whose David Draiman demonstrate (screaming, madness...).
« 
Asylum
 » is still a very good album, unfortunately, one notch below its two predecessors, but we must admit that the bar was placed very high. This new album is simply disturbing by the fact you start out in force to choke a little later and finally finish so high again. But this does reassure ourself about the future of
Disturbed
, the fall is still far!
Other productions from Disturbed (USA-1)
Other famous albums in Nu Metal