Progressive Metal
Dream Theater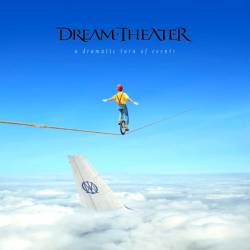 Album Name
A Dramatic Turn of Events
Tracklist
1.

On the Backs of Angels

08:42

2.

Build Me Up, Break Me Down

06:59

3.

Lost Not Forgotten

10:11

4.

This Is the Life

06:57

5.

Bridges in the Sky

11:01

6.

Outcry

11:24

7.

Far from Heaven

03:56

8.

Breaking All Illusions

12:25

9.

Beneath the Surface

05:26

Total playing time

1:17:01
在中文中没有找到相关文章, 英语部分的文章已被显示

评阅 @ heavymetaltribune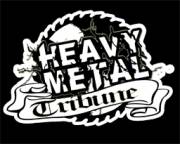 02 二月 2012
I would personally take this over Systematic Chaos or Black Clouds and Silver Linings any day
Dream Theater
of late has been known more for the drama between ex-drummer Mike Portnoy and the band, first with the departure of Portnoy, then the dramatisation of the auditions for drummers, with the band posting videos of the entire audition process online (which honestly, left a bad taste in my mouth, with the videos almost feeling as if the band were out to make a quick cash-in on the attention) after that, finally naming Mike Mangini as the new member of the band. It is incredibly apt then, that the band name their new album
A Dramatic Turn of Events
, with a new member replacing the role of one of the band's former and founding members.
While
Dream Theater
's recent albums, namely
Systematic Chaos
and Black
Clouds
and
Silver
Linings have gained much critical acclaim, they did not particularly leave much of an impression of me, with the numerous recycled ideas (in particular the 12-step AA-themed songs) and the heavier direction that the band seemed to be going. Personal favourites of the band's releases have been Metropolis Part 2:
Scenes from a Memory
and the softer
Octavarium
. Therefore, on first listen to
A Dramatic Turn of Events
, it was indeed pleasantly surprising, with the band once more heading towards the form that they have crated with
Octavarium
, though managing to retain the element of heaviness in their music.
Opening track
On the Backs of Angels
begins promisingly, with a soft intro that almost reminds listeners of the epic
Octavarium
, before the acoustic guitars of
John Petrucci
come in and it does not take long for the listener to recognise the band to be
Dream Theater
as the band soon breaks into some technical, progressive passages, with Petrucci and Rudess taking turns taking over the lead instrument, like they do as before. It is nice for once to hear Petrucci putting some emotions into his playing (even his shredding), especially on songs like This is the Life, compared to the usual mechanical style that he utilises, making past heavier material sound as if his only goal is to squeeze as many notes as possible into a solo. Rudess, as usual, incorporates his neoclassical-style of playing on his keyboards, along with quirky moments that he has come to be known for on songs like Lost Not
Forgotten
. He plays a role at times in providing the symphonic elements in the music on tracks like Bridges in the Sky as well. LaBrie's vocals are also strong, though on this record he does not really push his vocal range as much as previous releases, instead choosing to focus on the emotions and the melodies that are present in the music, though on songs like Build Me Up, Break Me
Down
he does do some screams and shouts here and there.
As already mentioned, the songwriting style on
A Dramatic Turn of Events
has taken a turn to a softer and more melodic style, and this can be seen on songs like Build Me Up, Break Me
Down
, with the big hooks in the chorus and the overall melodic songwriting style, despite the song containing some of the heaviest riffs on the album, along with Lost Not
Forgotten
. The inclusion of the ballads on the album like This is the Life and
Far
from
Heaven
also seem to signal the direction that
Dream Theater
is heading towards with this album, and I, for one, am not complaining about it being a sucker for their softer stuff right from the start. This is not to say that the band has
Forsaken
heaviness and technicality though. Heavier songs like the first half of Bridges in the Sky also manage to get listeners headbanging along with the band easily, and Petrucci displays his chops on the face-ripping guitar solo on Outcry, and the song sees the band bringing listeners on a technical ride, reminding them of moments taken off Metropolis - Part 1.
This album is not without complaints though. For one, the drums of Mike Mangini sound somewhat restrained, with few moments that really give him a chance to display his talents even though the odd time signatures and transitions are still present, but the drums were mixed to somehow sound weaker compared to the rest of the instruments, and this is no fault of his since the band mentioned that the drums were written before the place of the drummer was confirmed, and Mangini's performance on the auditions display his true abilities. And of course, while contentious, not hearing Mike Portnoy's backup vocals felt slightly weird, with moments that could have seen his vocals fitting in perfectly, but things like this blow over quickly. Myung's bass is also hardly audible throughout, and it seems that little attention is given to him, and while replicating riffs that Petrucci is playing already displays his technical capabilities, it would have been nice to listen to his improvisation once in awhile. Then there are the cheesy song titles, like Build Me Up, Break Me
Down
and Lost Not
Forgotten
, which could make fans of the band slightly hesitant.
Overall though,
A Dramatic Turn of Events
has been an extremely pleasant and soothing ride, and sufficiently proves the band's tightness as a songwriting and performance unit. The large melodic and catchy moments on the album are sure to attract any fan of melodic, yet technical metal, and suffice to say, I would personally take this over
Systematic Chaos
or Black
Clouds
and
Silver
Linings any day.
Other productions from Dream Theater
Other famous albums in Progressive Metal