James Owen Sullivan (The Rev)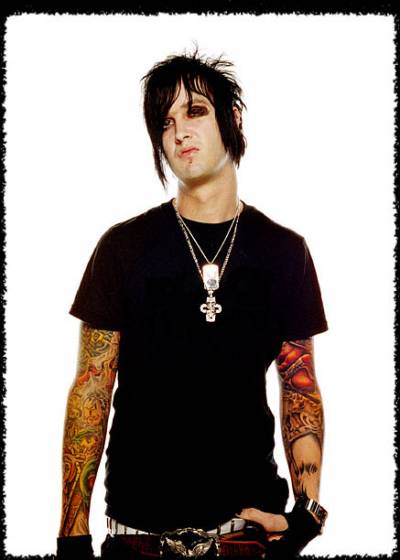 Имя
James Owen Sullivan (The Rev)
Birth date
09 Февраль 1981
Death date
28 Декабрь 2009
Страна
USA

The Rev (born James 'Jimmy' Owen Sullivan on February 9, 1981), short for The
Reverend
Tholomew Plague, is the drummer, pianist, and backing vocalist of
Avenged Sevenfold
.
At the age of 10, The Rev got his own drum set. The Rev attended a Catholic school with A7X lead singer M. Shadows, but was expelled in the 2nd grade. He was also expelled from Huntington Beach High School for "a stew of behavioral infractions," and he was kicked out of the alternative school resulting in his dropping out. He spent a lot of time as a teen living in a laundromat and was in and out of homes. His first record was released at the age of 18.
He was also formerly the drummer for third-wave ska band Suburban Legends, and drummer/vocalist for
Avenged Sevenfold
side project
Pinkly Smooth
.
On the A7X DVD, All
Excess
, while discussing how each member got their stage names, it was stated that Sullivan attained his name via a shortened version of The
Reverend
Tholomew Plague. The decision was seemingly random, as there were no specific reasons stated as to the inspiration for the name. He had a tendency to wear eccentric outfits such as outrageously colored kimonos. Supposedly, he terrorized people on his campus while wearing them and rode around in a pink golf cart.[1]
Some of his favorite bands are Rancid, The Transplants,
Slayer
, and Organized
Riot
. Sullivan cites his influences as being Vinnie Paul of
Pantera
, Dave Lombardo and Paul Bostaph of
Slayer
, Mike Portnoy of
Dream Theater
, and Terry Bozzio
Sullivan uses and is sponsored by DW Drums, although he appears in advertisements for DW's budget company, PDP, his old tour set was a PDP. He is also sponsored by Sabian cymbals, Pro-Mark sticks and Evans drum heads. [2]
Recognized for vocals in side project
Pinkly Smooth
, Sullivan is utilized as a back-up vocalist in
Avenged Sevenfold
. The single from the band's eponymous album, Critical Acclaim features Sullivan at lead vocals during the chorus of the song, both singing and screaming. His vocals are also featured in other songs from the
Avenged Sevenfold
eponymous.
The Rev is featured singing on the songs he wrote, "A Little Piece of
Heaven
", "Brompton Cocktail", "Afterlife", "Almost Easy" and "Fiction". He also sings on "
Scream
" and "Lost", both from the eponymous album.
The Rev also has a high number of tattoos, his most popular being the one he has saying 'Fiction', handcuffs on his neck, and his fiancé Leana's name tattooed around his ring finger.
The Rev died on December 28,2009 at his home in Huntington Beach, California. He was 28 years old.