Hard Rock
AC-DC
Tracklist
1.

Rock 'n' Roll Train

04:21

2.

Skies on Fire

03:34

3.

Big Jack

03:57

4.

Anything Goes

03:22

5.

War Machine

03:10

6.

Smash 'n' Grab

04:06

7.

Spoilin' for a Fight

03:17

8.

Wheels

03:28

9.

Decibel

03:34

10.

Stormy May Day

03:10

11.

She Likes Rock 'n' Roll

03:53

12.

Money Made

04:15

13.

Rock 'n' Roll Dream

04:41

14.

Rocking All the Way

03:22

15.

Black Ice

03:25

Total playing time

55:35
Нет статьи, созданной на русский, показаны статьи из раздела на английском

Обзор @ Scandals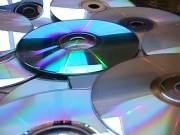 21 Январь 2009
How to review the new album by one of rock's most famous and best bands without comparison to older material is like trying to make any Western nation truly care about African poverty; nigh on impossible. So let me get that off the bat straight away by saying that
Black Ice
isn't as good as
Back in Black
or
Highway
to
Hell
. For one, it's an unfair comparison since those works are so highly revered by hard rock fans that even if it was,
Black Ice
wouldn't ever get the credit. But what
Black Ice
is, is a rampant return to the top of Rock
Mountain
by the kings of bluesy rock and roll.
AC/DC can write this kind of music in their sleep (and I would think
Angus
Young probably only dreams about his guitar), but the fact that even now they can release a record that is, for all intensive purposes, the same formula as they've done to death and still sound essential is nothing short of staggering. The opening riff of Rock N' Roll Train is pure AC/DC gold, and I challenge anyone to get to the chorus and not be tapping their foot. And that's always been the appeal of AC/DC; the hardy punch of their rock and roll has never been pretentious, never have they gone for anything less than good time rock. It is a triumphant return for brawny riffing, raunchy lyrical subjects and emotional soloing of a style that only
Angus
Young can do. Brian Johnson's gravelly yelp is still firmly in place, and he gives a great performance here, boisterously encouraging all and sundry to rock out with the band.
But the essential part of an AC/DC album for me is the road trip song, the one that you feel as if you should be in a massive
Cadillac
roaring down an American highway with it blaring on your stereo.
Back in Black
had
You Shook Me all Night Long
,
Highway
to
Hell
had that iconic title track and
Black Ice
has
Big Jack
, a rock and roll stomper perfect for any road tripping. The double highlights are the ballady Rock and Roll
Dream
where Johnson actually sings well, and the hair metal esque
Anything Goes
, two prime examples of how AC/DC can change it up successfully.
A triumphant return for the best rock and roll band that has ever walked the face of the
Earth
.
Other productions from AC-DC
Other famous albums in Hard Rock