Melodic Death
Disease Illusion
Band Name
Disease Illusion
Дата релиза
14 Октябрь 2011
Tracklist
1.

The Last Murder
2.

Eyes of Medusa
3.

Predator
4.

From Ashes to Dust
5.

Denied
6.

One Last Breath
7.

The Truth
8.

Everything into Nothing
9.

Redemption of the Dreamer
10.

Light on This Earth
Нет статьи, созданной на русский, показаны статьи из раздела на английском

Обзор @ heavymetaltribune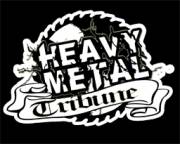 09 Март 2012
Having already been through a name change (from the previous The
Reapers
) and changes in musical genre,
Disease Illusion
releases their debut full length album,
Backworld
, with at least 5 years of musical experience under their belts. Being able to switch from a band playing heavy/thrash metal to one that plays melodic death metal is perhaps a sign of the band's versatility, with the ability to switch their playing styles accordingly and this certainly bodes well for people who have never heard of
Disease Illusion
prior to this.
Their experience and influences definitely show on
Backworld
, as the band has managed to incorporate elements from a number of other metal subgenres, though their foundation is undoubtedly melodic death metal. The album opens with Last Murder, with a lead guitar line that reminds listeners of other influential melodic death metal bands such as
Scar Symmetry
, and one almost expects the clean vocals of Christian Alvestam to greet the listener after that, but what we get instead are the growls of vocalist Ferrucc, alternating between higher-pitched growls and lower-pitched ones with an almost hollow quality, displaying his vocal range and versatility.
From Ashes
to
Dust
even sees him utilising some clean vocals as well.
For the most part, the songs on
Backworld
are melodic, with lead guitars that are always playing a melody on top of the rhythm section, and this provides the album with some sort of an emotional touch, topped by the desperate-sounding pleas of vocalist Ferrucc, especially on tracks like
Eyes
of Medusa. Guitarists Dario and Feed also provide the wankery on the album, though
From Ashes
to
Dust
sees them take a different style through the usage of clean and emotional guitar solos.
Though melodic death metal used to be a genre that I enjoy, there are certain things that melodic death metal bands tend to do that eventually put me off, with one major put off being the inclusion of metalcore-ish breakdowns (and I can't really blame the bands seeing how closely melodic death metal and metalcore are generally related) and unfortunately almost all tracks on
Disease Illusion
's
Backworld
contain such moments, affecting the enjoyment of the album, though fans of breakdowns might probably like this a lot. Furthermore, the transition between more melodic moments to an aggressive section leads to the listener almost expecting an emo-clean vocals to start whining, but fortunately the band does not include this to cause suffering to the ears of the listener.
While
Disease Illusion
brings nothing new to the melodic death metal table with
Backworld
, overall the album would probably manage to please fans of melodic death metal in general, with the catchy music that the band has written and the excellent musicianship on the album.
Other productions from Disease Illusion
Other famous albums in Melodic Death