Thrash Metal
Zerofour
Album Name
The Desert of Reality
Data de lançamento
01 Abril 2006
Tracklist
1.

Religious Hypocrisy

06:39

2.

I.H.Y.F.B

.

03:46

3.

Your World Is Dead

03:52

4.

Suicide Soldiers

03:30

5.

Lies

05:33

6.

Welcome to Reality

05:35

7.

Ground Zero

05:05

Bonustrack

8.

Only Time (Live)

05:28

Total playing time

39:33
Não existe nenhum artigo em Português, mas estão disponíveis artigos da secção em Inglês.

Comentário @ winterdemon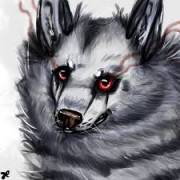 08 Abril 2012
A Highlight of the Trash Metal Underground
Zerofour
is a Thrash Metal Band from my Hometown and the guys are all friends of mine and we often sit around in their rehearsal space and talk about music and shit.
Zerofour
begann with their first Band
Diabolic
Voices in 1998 and the
Diabolic
Voices bring out their only and first Demo
Screams of Anger
(2003). One year later they did their band new form and changed the name in
Zerofour
and in 2005 they bring out their second Demo called
Only Time
. After
Only Time
everyone in our town knows who
Zerofour
are. On the first of April they released their first Album called
The Desert of Reality
.
The first Song on the Album is called Religious
Hypocrisy
. The Song starts very fast and brutal. This is are little bit a melodic sound and their is this Solo that reminds me on Saudi Arabia or another country of the middle east. The lyrics of Religious
Hypocrisy
are about the religious disagreements between the Vatican and the Society.
I.H.Y.F.B. is one of my favorite Songs of this Album and I.H.Y.F.B. means I
Hate
You Fucking Bastards. This Song is full of aggression and hate to all. Everytime I hear this Song then I get an anger at all around me. This Song is perfect to make a Circle Pit or Mosh Pit. This Song is about an
Terrorist
that will all destroy and it is to him no matter what weapons he takes, it is only important to kill as many as possible.
Ground Zero
is a Song that is one of my favourite Song of this eight Song long Debut from
Zerofour
.
Ground Zero
beginns with a loud Maschine Gun fire and an even louder police siren. After that Intro all hell break lose and a fast riff fires in the quantity. I especially love the drumming of Michael Lang, his Drumkit is very huge and has also some Pongos. The Track is about the Judgementday and the time after the
Nuclear
Winter
.
The last song on the Album is a Hidden Track after a few minutes it starts with the live Version of the most famous Song of
Zerofour
Only Time
. The live version of
Only Time
was recorded on the Metal Festival Krawallhalla 2005 in Prägraten (Austria) together with
Putrid
(another Thrash Metal Band from my Hometown)
Zerofour
is one of those Bands they started in the Underground of Osttirol (Austria) and from time to time
Zerofour
more and more got to a famous Band in Osttirol (Austria).
Zerofour
had also low and high points but now after a four years long break they comeback and they are better, stronger and more ambitious than ever before and they will go their way an do their thing
I give that Trash Metal Album 19 of 20 points because it all has what a (new!!!) Thrash Metal Album needs: fast Riffs, good Solos and a awesome drumming.
Other productions from Zerofour
Other famous albums in Thrash Metal