Progressive Heavy
Fates Warning
Data de lançamento
29 Outubro 1991
Tracklist
1.

Leave the Past Behind
06:14

2.

Life in Still Water
05:44

3.

Eye to Eye
04:06

4.

The Eleventh Hour
08:12

5.

Point of View
05:07

6.

We Only Say Goodbye
04:56

7.

Dont Follow Me
04:41

8.

The Road Goes on Forever
06:31
Total playing time: 45:31
Não existe nenhum artigo em Português, mas estão disponíveis artigos da secção em Inglês.

Crítica @ Dr.Feelgood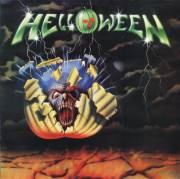 28 Outubro 2010
Fates Warning
began as a progressive-power band, but after their heaviest album
No Exit they have been regarded as a clear progressive one. In No Exit Ray Alder was the new singer who replaced John Arch and gave the sense of lyricism. Since then Jim Matheos has started to express through Fates' songs human feelings and psychological situations that people face during their lives and the album which contains all these is Parallels.


This album is not a simple one, is not just a music album, but an alive book. The first track ''Leave the past behind'' is opening the album and guides us into a world of feelings that many people hide and never let them out. All the songs are so perfectly composed that every lyric stays in mind such as ''Eye to eye'', ''Point of view'' and ''We only say goodbuy''. Just listen to ''The eleven hour'', how it begins and its evolution, the power and the melodic parts. This song is the most melancholic poem that Fates have ever written. Apart from Ray we can hear another great frontman in progressive singing in ''Life in still water'' and this man is James Labrie. This participation is another proof that Paralles is not a simple album, but a masterpiece which has changed progressive metal.

It is known that all the books apart from the beginning have an end too. In Parallels the song ''The road goes on forever'' is that one which ends it and at the same time is a given promise from those who do not want to stay back in their life and they will let their feelings guide them. Well this is my thought and do not take it for granted, because some others may have a different opinion.


There are many poeople who say that Parallels is a commercial album and they wonder how this album can be a real example of progressive metal. The true is that this album is not as commercial as it seems and that because Fates did not try to compose complicated songs which are supposed to be indispensable for a progressive album, but they chose to write simple songs. You have more benefits when you follow the simple way rather than the complicated one. Fates with Parallels completed their best trilogy No Exit, Perfect Symetry and Parallels and the last one was and still remains the summit of that trilogy!
Other productions from Fates Warning
Other famous albums in Progressive Heavy