Heavy Rock
Castero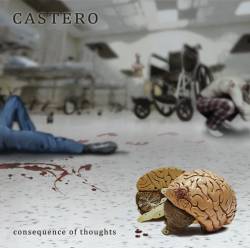 Album Name
Consequence of Thoughts
Data de lançamento
16 Abril 2010
Tracklist
1.

Smokes of Doom
2.

Wake Up
3.

Lowdown
4.

Alive or Dead
5.

White Gold
6.

No Way Down
7.

Born to Die
8.

Rising
Não existe nenhum artigo em Português, mas estão disponíveis artigos da secção em Inglês.

Crítica @ hack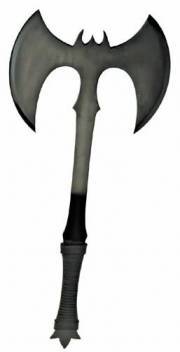 16 Setembro 2010
Through the years, I've listened to many "smoke-a-thons", with the sludge, drudge, fuzz, and buzz from all sorts of stoner bands. I like this type of music, because I can relate to it. So I didn't hesitate to check out the latest sensation in stoner metal, which is
Castero
. They are a product of Ireland and this is their first full length CD, following 2 EP's. They describe themselves as a "power trio" on their website, but they are not to be confused with the power metal genre, because their music is in no way cheesy. Even though the production is good, their style is as gritty as a sheet of medium grade sandpaper.
The vocals of Johnny Mac are far from sounding fancy. But they are bold, gutsy, and unpretentious. He yells like Lemmy Kilmister of Motorhead and sings like George Thoroughgood. His intonations take command of the band, the way that a good front man should. Johnny plays a lot of Southern fried guitar leads and solos throughout this album. Bassist Mog Morgan plays his bass powerfully and adds an element of doom to their sound. The joint efforts of the 2 stringed musicians build up a respectable wall of grooving sound. The percussive drive of Spanner, span an abundant assortment of artistic beat patterns. His style of drumming reminds me of
Bill Ward
.
Consequence of Thoughts
is an eclectic collection of tracks with varying atmospheres and tempos. They do a good job of accommodating the the various mood swings that stoners experience. The first track, Smokes Of Doom, serves as a token of toking. It rocks at a slow pace and yields a heavy sound that is delivered as rough as smoke feels when it hits your throat. Johnny plays a breath catching Hendrix styled solo, towards the end of this song. Then this track is contrasted by the 2nd track, Wake Up, with its euphoric upsurge in intensity and tempo. It sounds like early
Judas Priest
with crossovers of early
Black Sabbath
.
Combinations of 2 metal or rock styles, per song, seem to be their modus operandi. The first 4 tracks exhibit influences that stem from classic 1970's bands. In which 2 of them are rolled up into a blunt rendition that fits their scheme of stoner metal. While tracks 5 through 8 draw on influences from the 1980's or 1990's, that are rehashed, and mixed with classic rock influences to suit the style of
Castero
. One of the highlights among those last few tracks is, No Way
Down
, it sounds like a hybrid of
Alice In Chains
and early
Black Sabbath
. The rhythm of this song reminds me of
Countess
Bathory
, but the music is slower with hypnotizing drones, and doomy sludge.
I really dig this album. The only improvement that I would like to hear, would be the addition of more psychedlia. But these artists do a fine job of using all of the colors on their pallette sparingly, to create an interesting variety of music. This release should be of interest to a wider following of people, than just the stoners. Fans of nostalgic hard rock, Southern rock, or grunge would probably appreciate this music as well.
Other productions from Castero
Other famous albums in Heavy Rock