Fusion
Deuce (USA-2)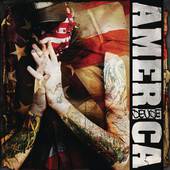 Data de lançamento
10 Janeiro 2012
Não existe nenhum artigo em Português, mas estão disponíveis artigos da secção em Inglês.

Comentário @ SilentDan297

08 Abril 2012
Its Awesome, however it will get old
This Song has a lot more meaning than
Deuce
's Lets Get It Crackin' with more serious aspects.
Deuce
is clearly aware about these troubled times and wants to get the message around that we must get through them despite everything.
This song is more of a hardcore rap rock song, rather than a slight industrial sound from the last single "
Let's Get It Crackin'
" so in a sense it is more simple than his last single, yet it's more aggressive. It has a more rebellious against the government rather than a f*** you to parents.
This song is similar to
Hollywood Undead
's single "Young", it has similar aspects of blaming the government for the problems of today and questioning why the younger generations of today must deal with them instead of those who created them in the first place.
There is a problem with this song however, this song, despite the guitars and vocals standing out so much and are very addictive, the addictiveness doesn't last long. For me it least, the song just gets boring after a while, its not made to remain in your head like his previous work.
So overall it's mainly a tune of which should not be played over and over again, if you don't want to become bored of it and the next time you play it makes you frown, however if you play it right, it can become a very great song to listen to, if you ever feel the need to pump yourself up, this song is to listen to!
Other productions from Deuce (USA-2)
Other famous albums in Fusion