Interview mail avec Blaze Bayley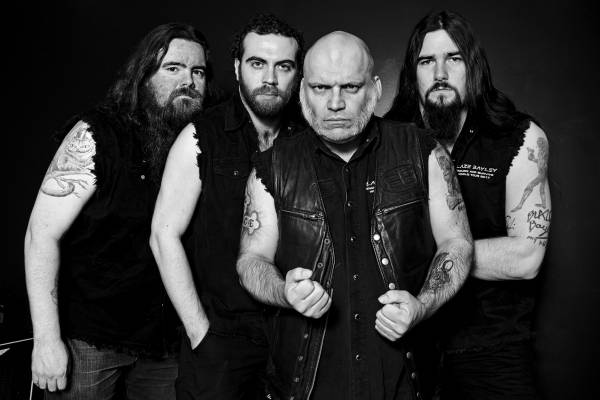 1) Can you tell us your own history from Wolfsbane until The Man Who Would Not Die.
Well it has been a roller coaster ride all the way, Wolfsbane, great Crazy days, great guys and lots of Birds, Booze and Bad language. Iron Maiden, Great experience, awesome fans, great guys and great music. After that putting my own band together and been out on the road doing what i love must be a dream for most people that i consider myself very luck to be able to live my dream and leading up to THE MAN WHO WOULD NOT DIE, an album i am very proud of and hope fans In France will love it as much as the reactions i have from the rest of the world.
2) The Man Who Would Not Die look like a scream from your heart, is it the reality?
The album is written from experiences and people i have met along the way in my personal life and musical career.
3) Can you tell us more about this new album. The song writing process?
All the guys got together, i wrote most of the albums lyrics and the guys put their music to it, forming what you now here as a piece of work we are all very proud of.
4) Can you explain us the artwork?
The artwork is the man who would not die, he refuses to die, all the death figures are waiting for him, the vulchar, the grim reaper, death himself, etc. But he will not die.
5) Do you thing it's your more personnal a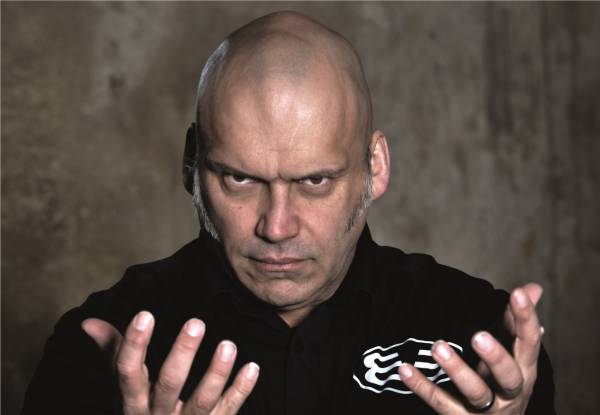 lbum?
It is a personal album but from the experience of all the guys in the band and not just myself, we have all been through so much to get here.
6) Can you tell us more about the Lyrics of this new album?
The lyrics are written like a story that has actually happened either through people we have met or events we have experienced.
7) What is your favorite song on this new album?
I have to say, all of them for different reasons
8) What is your favorite song on your carreer, the one that your a the more proud?
thats a hard one, i have many, I am very proud of Man on the Edge for going to number one across the globe, I am proud of them all for different reasons and of course very excited about the new album.
9) Last year you have done your first DVD, What is your feeling about that?
Yes i done a DVD with Metalmind productions in Poland, great experience and great company to work with.
10) The song that you keep from Iron Maiden is your favorite one? Do you want to sing more song from this period of your life?
In my concerts i sing songs from my Iron Maiden era, i have many favorites and love singing the songs from a great time in my career.
11) I've read in a interview of you and you have said: Iron Maiden have the choice to continue with a alcoholic or continue with Bruce a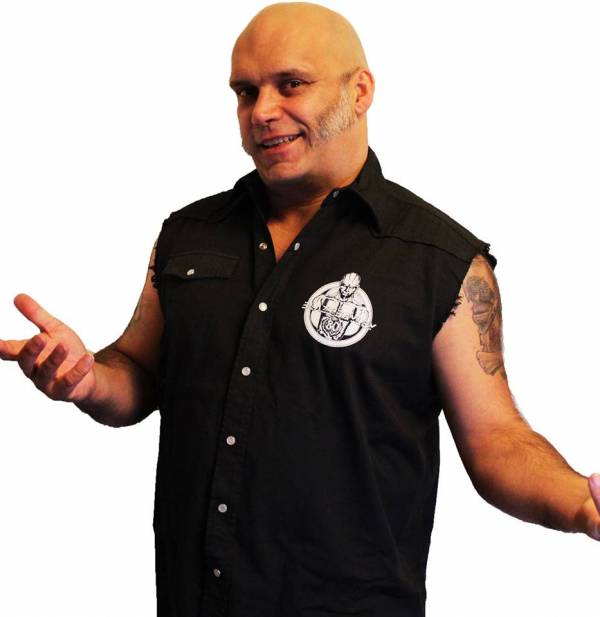 nd earn millions dollards. Is it still your point of vue on the end of this experience?
Well i dont remember that one, i read alot of things that maybe i have not said. Bascially Buisness is buisness.
12) If you had to do the experience again, will you do it?
I am dedicated to my own band but of course if i had to relive my experiences all over and have the same result as i have now with my band i would do it all again.
13) What can I hope for you for the futur?
A very strong, optimistic future for Blaze Bayley, awesome albums and visiting as many crazy headbanging fans a spossible around the world
14) Our website is call Spirit Of Metal, what is the Spirit Of Metal for you?
Spirit of metal is from the heart, I have always and always will be metal through and through
15) What is your influences? Wich band gave your the will to became musician?
ACDC, Black Sabbath, Ronnie james Dio
16) As musician what is your best memory?
I have many memories and many of them are visiting france on the X Factor tour, great fans.
17) Thanks for your time and thanks for your music. The last words are yours……
To all you crazy headbanging bastards of France, hope you enjoy the album and look out for us coming to see you soon.
Blaze Bayley.
r>