Quo Vadis (CAN) : Forever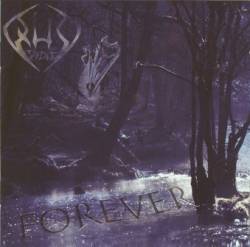 Lyrics
1. LEGIONS OF THE BETRAYED

In the ruins of my mind
I curse your name with hatred
I cast you down, throttled
With a burden of a thousand sins.
As you drown in lakes of my tears
Sentenced to inhale my misery
I reject !!!

[Chorus]
Condemned, broken,
Your mangled body beaten to a pulp
Unmoved my blows of hatred
Your trusting eyes remain fixed on mine
As you fade, I charge you with my crimes !
I betray !

I can not comprehend
The logic behind your sacrifice
As you caress me with your broken hands
I break them again,
Spitting venom into your tired eyes

Contorded from my vile hate
You remain unfallen

[Chorus]

To the chorus of a thousand moans
Traitors
Leading the legions of the betrayed


2. AS I FEED THE FLAMES OF HATE

A conspiratory silence fills my mind
A hardly mentioned name
Yet it permeates my every move.
Power of will is hardly enough
Accomplishing nothing but a delusionary
Sense of completeness.

Pretense, my own parody
As played by me to humiliate no one
But myself.
This foolish game I play -
[My spirit] being subjected to ever new,
Devious plots by my mind -
Permanently scars my soul !
Etched in anguish, memories carved out in pain,
Struggling
To maintain my battedred sanity brings relief.
While rest is an eupherism for torture.

Denying myself the memories
Only worsens the flood of emotion
Drowning me every time
As I struggle to maintain my composure.

It's asking to deny the reason for my existence
Because I feel that somewhere, somehow,
Our two paths will join at one point
Through some spiritual, yet tangible bond
Which so far had prevented all of my deceitful
Attempts and insignifant conspiracies to
Eradicate her from my heart.

Meanwhile I bludgeon pain into a manageable mold
Encysted in layers of hate, permitting time to
Pass as I maintain -
Hidden behind impermeable walls
Of my own bulshit !!!


3. CARPAE DEUM

Silence,
Filled to the brim with unspoken words
Menacing,
Burning,
Unspeakable...

Kiss of fire soothe me !!!

I smile for the last time
To the universe behind your eyes
Letting The Final Minute slither towards us
As it lifts it's ugly head,
Judging with it's icy gaze,
Ready,
Imminent,
Unstoppable...

I taste your lips letting you go,
Perhaps for the last time.
Smiling silently, forcing my tears inward
I turn around and walk away.
My heart frozen motionless in a chocke-hold
Like the streets around me,
Barren and cold.
Just before you disappear behind the corner
I hide beneath the earth.


4. MYSTERY

Look deep down and you will see
Find your own reality
If all seems lost and you can't find
Let no one know.

Hide the truth that haunts you days
And hope, someday, you will be free
For now you are your own prey
The predator behind your eyes


5. INNER CAPSULE (ELEMENT OF THE ENSEMBLE II)

I just can't take it anymore
Knees and hands bolted to the floor
The smoke is coming down on me
Will I just suffocate or be

The room now empty as I see
Locked doors, no windows, dark to be
Lightning and thunder I do feel
As my worst nightmare becomes real

And now that I've been left alone,
I get my chance, enter the zone
In which my deepest thoughts occur
And where I speak in silent words

[Chorus]
Wonder what will become of me
Will I just suffocate or be

Help me !

[Chorus]

A sheet of paper lies in front of me, blank
Emotions trapped inside, infinite rank
Cannot seem to extrovert the feel
Imprisonment of days turns into years


6. PANTHEON OF TEARS

Chaos, time of need political prophecy,
Pions adultery, New gods come to life
Suffering for you and I, contradictious, Heresy!
Competing faiths collide, politicians supervise
Love, hate intertwined

[Chorus]
Condemnation, intolerance is their unifying point
Condemnation, intolerance is their unifying point
Shedding their tears at the hostile crowds !
Choose to avoid, choose to ignore...
Gods must weep !

New philosophies arise, exhibiting intolerance,
With religious intensity.
Once ideals are outlined, belief systems are defined
Faith organized !!! Pions hate in the name of god
Noble hate in the name of good
Pions noble hate: opium of the masses !

[Chorus]


7. ZERO HOUR

A lost age of forgotten dreams
Reflections in a broken mirror
Hiding the images of hway might have been
Time stands still as the glass water shatters
Beneath the strain of humanity's dying voice

No hope, no fear, no choice
Lost hope, one fear, last chance
Welcome to zero hour

The gods look on, desperate to comprehend
The moment it all failed
Their tears fall to the earth
Polluted with humanity's sins
And they close their eyes
Their children have lost their way.

No hope, no fear, no choice
Lost hope, one fear, last chance
Welcome to zero hour

Time begins anew, the gods awaken
>From their sleep
And with it a new dream
Like the Phoenix we are reborn from the
Ashes of the past
The choice is ours, a new dawn, a new hope,
A new age
As we begin at zero hour.


8. THE DAY THE UNIVERSE CHANGED

(Instrumental)


9. NOCTURNAL REFLECTIONS

[Chorus]
In the darkness of the night
I stop and wonder if my existence
Has changed the world in any way

Have I been noticed
Or am I just another, whose flesh and blood,
Presence on Earth
Is only for the sake of another soul
Drifting away with time.

[Chorus]


10. SANS ABRIS

Ends that justify the means
Dogma evokes obedience
Conscience deceived
Deaf to suffering
Silencing morality and screams
As you look away
Reality is what you want to feel
And what you want to see

Rationalize
To overcome the guilt
Your self righteous certainty
Shatters as you become prey.
lyrics added by zuuldevil_et_bleed - Modify this lyrics