Metalcore
Eyes Set To Kill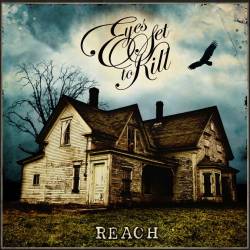 Nom du groupe
Eyes Set To Kill
Date de parution
19 Fevrier 2008
Membres possèdant cet album
53
Tracklist
1.

Intro
2.

Sketch in Black and White
3.

Reach
4.

Darling
5.

Violent Kiss
6.

Young Blood Spills Tonight
7.

Where We Started
8.

Into the Night
9.

Give You My All
10.

Liar in the Glass
11.

Only Holding on
12.

Behind These Eyes
Aucun article trouvé en Français, les articles de la section anglaise sont affichés.

Chronique @ Flynn
Imagine the confused facial expression on someone if you asked them if they knew the square root of the diameter of the solar system plus the width between the beaks of every rooster on the plant. Probably looks a lot like your facial expression now. The reason I asked is because that's the look the singer of this album Alexia Rodriguez has on her face 24/7. The band is called
Eyes
Set To
Kill
, and if you find a confused facial expression representing all emotions for a particular individual then for fuck sake DON'T look up this band on YouTube if you haven't heard of them before now and wanted to check them out. Go to their MySpace first. Anyway this album is titled "
Reach
" it was released early 2008 and contains 12 tracks, 4 of which being re-recordings from their previous EP "
When Silence Is Broken, the Night Is Torn
". But anyway I actually like this album. These songs REALLY spoke to me and made me completely ignore the fact that there's a slight Emo tinge in the vibe of the album. But the reason I liked the album is because you can just tell all the songs and lyrics come from the heart of deep issues as appose to songs written by someone with cat scratches on their writs when they feel the world is over when they realized they don't have a prom date. This female fronted melodic metalcore has the melodic elements of bands such as
In This Moment
,
Straight Line Stitch
and
The Agonist
. Only more emotive.
I recommend this album to anyone who believed the lies of that special someone who said that you were the only person they can trust, the only person they care about, the only person they can turn to… and the list goes on. I personally fucking hate heartbreak songs but only because all the ones I've listened to are fake and shit and if the music was okay then the lyrics were shit and vise versa.
This album isn't one of those fast pace metalcore bands, they're just basic paced with all instruments. But they pull it off really well. Drums flow nicely with the guitars, guitars flow nicely with the vocals, and the vocals flow nicely with the lyrics. There's a couple songs that aren't too interesting in my perspective and there's no ballad which I knew would sound good played by them. But if that's the only thing I can find about an album that I didn't like then trust me… that's a good thing.
Eyes
Set To
Kill
are one of the very few bands whose music was there to get me through the time of hardships we all suffer when we get fucked over by the one we'd have died for. You know the type… the type who use you as a substitute then wait for someone who's NOT better than you to come along and sweet talk them into their bed in less than five hours, then pretend like it was never a big deal as they sweetly smile at you with puppy dog eyes like they're the victim in all of this. No names mentioned of course… "RUBY"!!!!!!!!!!
I'm sure you all know how the story goes; you don't trust anyone then you meet someone who for some reason says some empty words and bullshits you into believing every lie they have to say, then you grow attached to them and feel happy and actually WANT to wake up everyday in a world they're living in… then of course have to face reality when you find out they only liked you for a personal gain reason which then pulls your smile downwards and padlocks it into a frown as well as splatter your happiness on the road leaving it to rot in a pile of its own mess. As well as making you question everything about what happened between you and that significant other… ohhhhh so THAT'S why Alexia has a confused look all the time…
Anyway we all have different reasons and different backgrounds but it all ends the same in the end and when that happens nothing anyway can say will make you feel better. So all I can do is recommend this album.
HIGHLY recommend…
Autres productions de Eyes Set To Kill
Autres albums populaires en Metalcore