Martes 24 Mayo 2011 - 15:55:00 by Nastasia
There is  almost no need to introduce festival with such a big name as Metalfest! The  festival will infuse metal instead of Blood into peoples' veins in five European countries – Germany, Austria, Switzerland, Hungary and Czech Republic.  

As the dates are approaching, the programs are revealing and every metal fan can find there something acceptable for their taste. Most favourite bands of Heavy Metal such as Sabaton and Accept are a big decoy for many listeners but darker genres  are not staying behind.

 

Dark lords from popular UK band Cradle Of Filth will show their best as well as Canadian Death Metal legends Kataklysm. Every country has also its own specific line-up with  many local bands. 
So what can
you be looking forward to in countries of central Europe?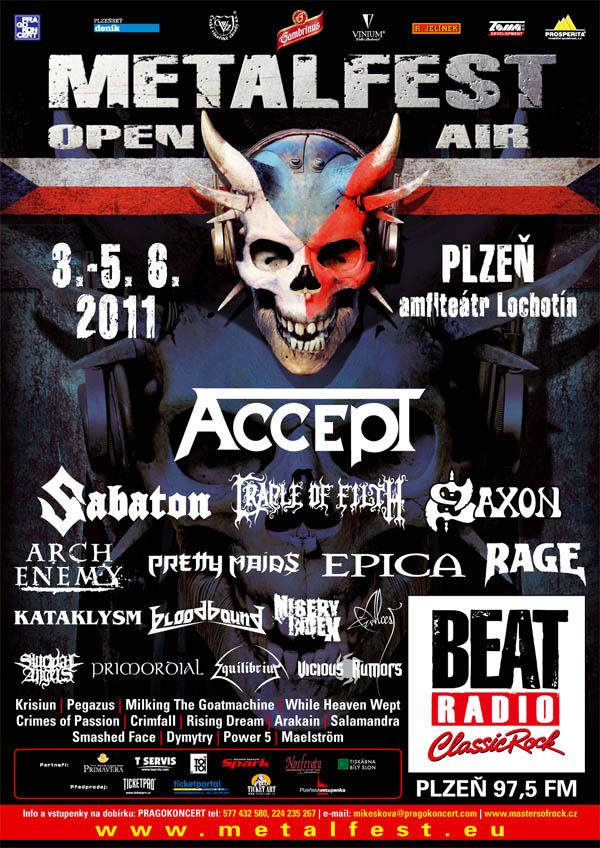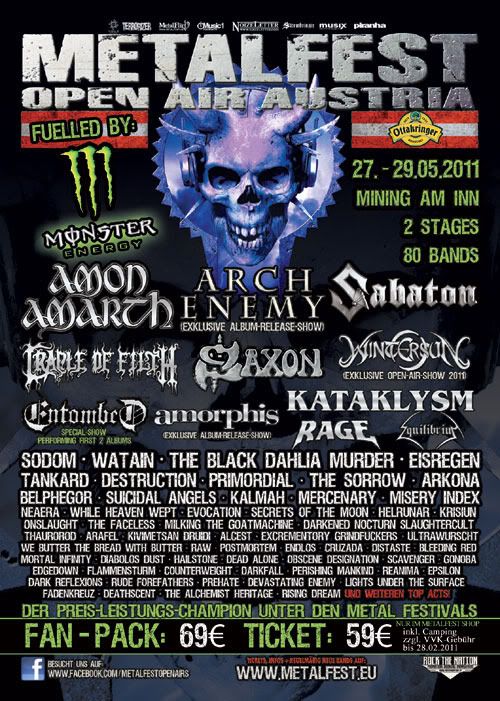 For tickets
and more info visit www.metalfest.eu