Gigs Date
Jueves 16 Enero 2020
Gigs Place
Le Ferrailleur
Address
Quai des Antilles
Ciudad
Nantes, Pays-de-la-Loire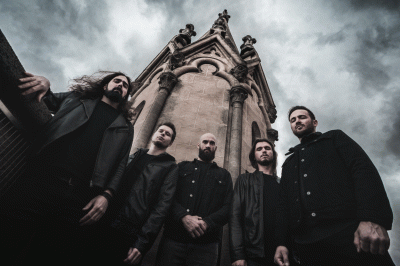 Voice Of Ruin
Thrash Death
Dysfunctional
Alternativ Death
Rien de mieux qu'une petite soirée énervée pour bien débuter 2020 avec:

VOICE OF RUIN
Groove/Melodic Death Metal
Depuis sa formation en 2008 à Nyon en Suisse, Voice Of Ruin n'a cessé de tourner aux quatre coins du monde. Aujourd'hui, le groupe affiche près de 250 concerts au compteur et vient de sortir son troisième album "Acheron" produit et enregistré au Studio Fredman (Suède).
http://www.facebook.com/voiceofruin
http://youtu.be/Ow3fxA7xkrc
http://youtu.be/mn8fPZ8KyD8

DYSFUNCTIONAL
Progressive Death Metal
http://www.facebook.com/dysfunctionalband
http://youtu.be/R7unI_35HDc
Dysfunctional puise dans ses influences death et black metal pour développer des ambiances sombres. La musique est grave, souvent lourde et parfois syncopée. Pour son nouvel EP sorti en 2019, Dysfunctional s'est inspiré de la noirceur du japon médiéval.
Portes: 20:00
Concerts: 21:00
Entrée gratuite