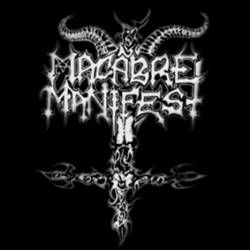 biografía : Macabre Manifest


Source : http://www.wix.com/frombeyondthegrave/frombeyondthegrave/bands#!__bands/4



Starts its activities in March 1996, initially formed by Marcelo Bueno (drums), Death (vocal's) and Kiko (guitar). In July of that year Junior (guitar) joined to the first circle of the horde as a bass player, remaining so until 1997 where Marcelo Rodrigues (bass) joined in our circle in the fight for our virtue, honor and optimal taking as inspiration the Angel of Light against the hypocrisy of Christianity and its values ​​rotten. In August 1999 in Belo Horizonte in the studios Genesis is realized recording of the 1st artifact "To The War, Children's Of Night" Shortly after recording mid-2000 the horde goes through problems in the formation and location for the trials that hindered its activities for some years. In early 2004 the horde settles with its original line maintained until 2006, for private reasons and Junior Kiko leave the circle after his great contribution to horde. After 2 years of uni strike to force the younger circle, Lord Blasphemous (guitar) continues in the battle against Christianity. Satanic Black Metal War Current members: Lord Blasphemous - Guitar Macelo Roberts - Bass Death - Vocals Marcelo Bueno's - Drums.