This year Katatonia is celebrating their 20th Anniversary. To mark "the date" the band is touring North America with Opeth. During the tour the guitar player Anders Nyström has taken the time to answer some of SOM questions about the band, their tours and their history. Check it out!!! (This interview has been done by e-mail)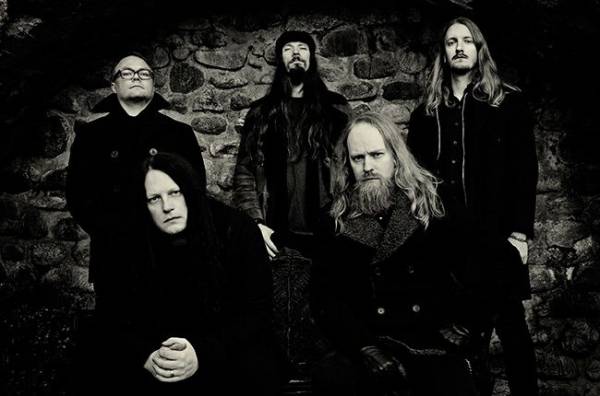 You guys are touring North America and also celebrating your 20th Anniversary! First of all, how has this tour been so far (it is more than half way through) and second, did you guys do anything different than usual during this "celebration" tour?
Yeah we've done like 5 weeks out of 8 now and the tour's been going down so well! We get to play all these big nice venues and it's almost sold out every night. Opeth are pulling a lot of people! We're also happy to see that their crowd is also pretty open minded compared to metal crowds in general and thus not as brutal towards opening acts, so we've having a quite easy time winning many new fans over, which is why we're here, but we're also giving our own fans a real treat by playing headlining sideshows with double sets and surprise songs on all day offs throughout the main tour to celebrate the 20th anniversary.
You are touring with Opeth again! Did you plan this for the 20th Anniversary?
No, not at all. They actually offered us join in on this tour as their special guests and we didn't hesitate to jump that chance. We really want to continue to build what we started in North America. We basically had to start over here from scratch really late in our career and still have a long way to go compared to Europe. We also felt it would be really cool to tour with Opeth again for the sake of being old friends and collaborators since many, many years, so a smooth and friendly run would more or less be guaranteed while also crossing over our audiences.
How different was this tour in US with them when comparing to the ones you guys previously did together in Europe?
Back then Opeth wasn't as big as they are today, they were just about to break actually. That euro tour was even supposed to be billed as a co-headliner tour. They had just released the Blackwater Park album and we had released Last Fair Deal Gone Down. None of us had any management back then and we toured very little to none, but things were just starting to get a move on. The euro tour was grea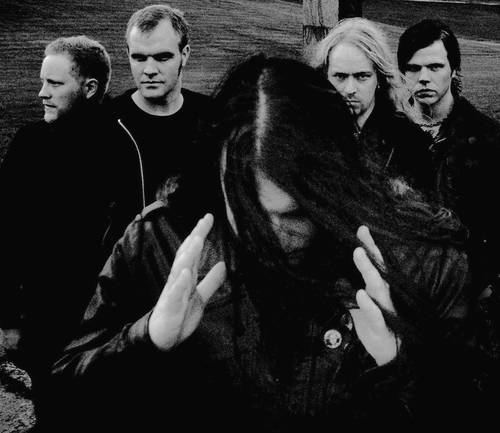 t, I've some really cool memories from that one and we actually shared the bus together that led to some pretty freaky evenings. On this tour we travel in separate vehicles and everything's a lot calmer these days, you know, we're all settled with families and too old to live it up like we did in the pastha-ha! On that first tour people came up to us and said it was their dream bill, so it feels really cool to be able to take it over to North America 10 years later and do it all over again! Some people probably thought this wouldn't gonna happen, so this one's for you!
About Katatonia's history: how can you describe the band in its infancy? How did you guys feel about your music back then? Did you ever imagine getting this big?
Well, we have to go back 1991 as this was the year when two teenagers named Anders Nyström and Jonas Renkse decided to have a go at the extreme metal scene. Death metal was at its peak and although we felt comfortable with that style we felt an urge to incorporate something more beyond just the brutal aspect. To make our band stand out and appear with a more unique intriguing sound we had to search for a twist, so we took the three elements that all spoke directly to our hearts, but that had never been jointed by anyone else before: The brutality of death metal, the harmony of doom metal and the darkness of black metal. Out of that melting pot Katatonia was innovated and born. We've come a long way since then, but I never ever imagined we'd still be here, at this level, 20 years down the road. I feel privileged this is our reality.
About the band nowadays: Was it hard to get here?How do you feel about your music now? Does it fulfill your needs as a musician?
I love where we are and what we have created. It's becoming quite a challenge to top ourselves these days, harder and harder to beat the last album, but when you do, you realize this is what you were meant to do. We keep our vision on the horizon line and we're not afraid to wander off into the dark to see what's there for us.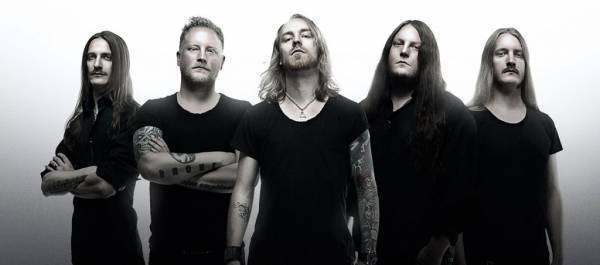 >Still talking about the 20th Anniversary: Is the celebration ending with the North American tour or do you have more coming?
Yes, we're wrapping up the year by doing the same "an evening with Katatonia" shows in the capital cities of Scandinavia in December and that will close the 20th year anniversary celebration.
During all your history, your fans have been faithful to the band. Talking a little about them now: What was the most memorable moment with (a) fan(s) until now?
Yes, I believe we have a very loyal fan base. It's something we've built up real slow, but steady and it feels great knowing they won't desert us over night for another "sensation". Katatonia is not like that, we go a bit deeper and tend to connect with people on the inside, not the surface. I love our fans and how can you not feel proud, humble and honored when they come up to you and say we saved their lives or helped them through the most difficult of times. Emotional, awkward and lovely all at once.This happens all the time.
Talking about the future now: Your latest full album was released in 2009. When is the next one coming?
In 2012. We're actually working on it right now and hope to enter the studio this winter. If the album will be set to be released before or after the summer we don't know yet.
What are the plans for the next years to come? Any targets already established?
We just want to continue what we do. Dedicate our lives to music and release interesting and sophisticated albums and then tour the world to support them. This is pretty much what our agenda looks like in a nutshell and I think a minimum of 3 years should pass by between repeating the cycle.
Final question: Anything you would like to say to our readers?
We're really happy to be over here again and we hope all you guys take the opportunity to come out and see us since we play almost every damn city in this country on this tour. Let's have a good time people! Cheers!
>