1) Can you tell us the story of your Band?
The project Ephel Duath was created in February 1998 as a Duo, with Giuliano Mogicato (voice, guitar, sinth and programming) and Davide Tiso (guitar), the only founding member still in the line-up. In October of the same year the demo tape "Opera". At the end of 1999 the first discographic contract was signed with code666. In May 2000 the debut album "Phormula" is released. After the recording of the album, Giuliano leaves Ephel Duath due to personal and musical incomprehension. In the summer of 2001 the English company Earache offers them a long-term contract through their new trademark Elitist of Lee Barrett. In 2002 Earache/Elitist decided to add a few bonus tracks to "Phormula"; change the title to "Rephormula" and reprinted. This gave me the chance to assemble a new line-up and start from zero on a new album. At a first glance the new formation may seem bizarre. The forty seven year old Davide Piovesan, with a Jazz-Blues background, is the percussionist; at the bass a very versatile Fabio Fecchio with experience in jazz, pop, funky. Davide Tolomei who has a delicate and deeply anguished timbre is the melodic voice. Determining factor is the decision to assemble musicians with no extreme music experience, therefore with an unconditioned approach. Last but not least the frontman, Luciano Lorusso George, with a Hardcore-Noise background, the only member, together with Davide Tiso, with a solid experience in extreme music. In the meantime it takes approximately one year to arrange the pieces composed by Davide Tiso. In the summer of 2003 we start to work in studio and after 3 months borns "Painter's Palette" a fundamental (re)start. After the debut as supporting band to Lacuna Coil, preparations continue for the first live performances, a handful of dates in Italy, including a festival with the Entombed and Ephel Duath's debut in Great Britain together with Mistress. Davide Tolomei, the melodic voice, leaves the group for personal reasons just before Ephel Duath are to face their most important live performance: the Norwegian Quart Festival. We leave for Norway all the same, rearranging after only a few rehearsals the entire set list. The stage is shared with personalities such as Red Harvest and Cult of Luna. Then, during the summer of 2003 two other important festivals follow: Brutal Assault in the Czech Republic together with Necrophagist and November, the Headway in Holland together with Sieges Even and Biomechanical. And finally the debut in Germany, Trier, as headliner. The composition of the new album begins in Autumn. The bands absence from the stage is interrupted by the Great Britain mini tour, together with Locust and Beecher, and then another festival in Norway, the Moxsty, together with Extol and Mind Grinder, also a few dates in italy as supporting band to Katatonia, Dillinger Escape Plan, Chimaira and Nasum. Just before they start recording the new album, in December 2004, they receive an invitation to join the British Tour with Dillinger Escape Plan and Poison the Well, 16 intense dates, with the accompaniment of Federico Nalesso on the trombone. In February 2005 we start recording the new album "Pain Necessary to Know" the most ambitious record ever produced by the band. Immediately after recording the drums, Davide Piovesan leaves Ephel Duath pleading economic, humanistic and artistic problems. After months of hard work, in the summer of 2005, the album is completed. <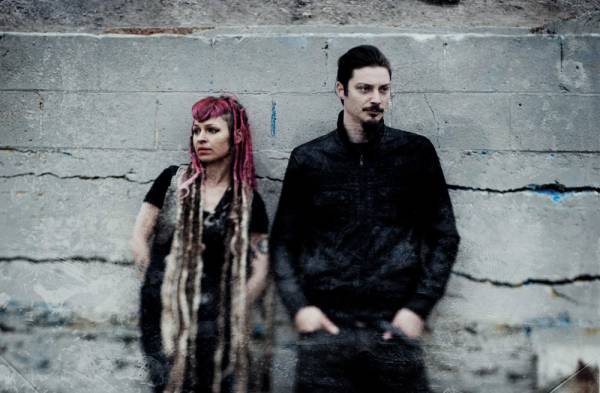 BR>In October 2005 the percussionist Andrea Rabuini joins the Ephel Duath for the promotion of "Pain Necessary to Know".
2) The name of the band is from the Lord of the Rings, can you explain us the reason you chose Ephel Duath?
Me and the ED's former member Giuliano Mogicato have considered this monicker like a sort of tribute to the Tolkien's art. Initially is has sealed our friendship and the decision to create a band. Morover we've immediately loved the so mysterious sound that these two words fuse together create.
3) At the beginning you play Black metal, and after Reformula, you decide to change most of your musician and your style. The question is WHY did you make this choice?
During the promotion of our first album "Phormula", Giuliano left the band. After some mounths I've sign the deal with Elitist/Earache. In that period I've start to compose The Painter's Palette thinking to create a full line up: this choice have offered me the possibility to open to all the way possible the Ephel Duath influences, also thanks to the will to collaborate with musicians with no-metal backgrounds.
4) It's very difficult to describe your music, How can you describe it?
Some time ago we did some t-shirt with the sentence "Extreme metal with jazz attitude". Funny, but probably not so complete as description.
We play an extreme kind of music with various influences that don't want to offer a crossover idea, but a well done fusion of deep contrast. I've well clear in my mind one of the most important goal for this band: to offer to the public a constant idea of anxiety that after various listening could became a comfort sensation.
5) Can you tell me more about "Pain necessary to know"? What is your feeling about it?
PNTK has litterally destroy a side of me. The material is very cerebral, and it has comports a lot of stress and thousand of problems with the other members and in my personal life. My mind has been totally tied to this album for more than two year: the last days in studio have been very hard to be faced, I was completely lost, apparently with nothing more to do. I was empty. I've offered to PNTK all that was in my possibility. And probably something more..Anyway, you can't imagine my satisfaction having the final master in my hands. I deeply love these songs.
Entering more in the concept aspect of the album, I've used the figure of the medusa's tentacles to simbolize the title of the album. In my opinion if you haven't around your body a sign of the medusa's touch, you can't say to deeply know this animal. In the same way, you can't say to have a distant idea of what is the better life for you if you don't have around your thoughts the signs of pain. Pain can permitt you to see other possible directions. In my opinion pain permitts to a person to better understand what is really important and what can be left without regret. In these two years between our last albums only thanks to various problem of different nature I have been able to focus what was the only good thing to do, the only important direction to follow: to complete the album, filling it with all my demons, to close a cycle. At the same time I've tried to offer to the whole work an inner but positive appeal, because negative reigns but good feelings win.
Writing, I start from simple things that gravitate around my life and using a lot of images and metaphors I creat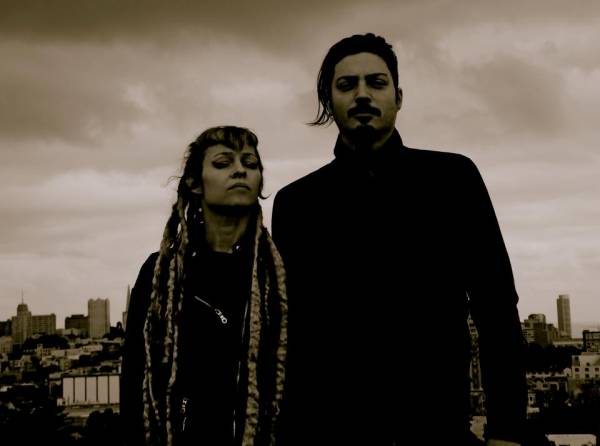 e open poetical messages. More in particular Pain Necessary to Know's lyrics focus the attention to all the mask that we have to put on our faces to live our days.
The whole album has been deeply influenced also by my new city, Venice, with its simple but deep life's teachment, its dirty water and its strange temporal density. I fell to float and not to live here, it seems to help to compose liquid music.
6) Now the clean voice is out, why did you choose to change this point on your music?
During the first mounths after the melodic vocalist Davide Tolomei departure, I've seriously thought to substitute him with another musician. I was quite sure to need a polistrumetist, may be a sax player with a great voice. In the meantime I was composing Pain Necessary to Know, and song after song I've understood that in some way I was creating guitar lines that was unconscoiously covering the clean vocals absence. After six songs, it was clear that in the new album it would be used only the screaming vocals of LGL.
7) Your music is one of the most rich is the metal, where did you find the inspiration?
Every day life, the contrasts of this society and various books influence my will to compose. Without this inputs I usually I don't pick my guitar.
8) What's is the next step for your and the band? Make an other full length? Make a live record? Make a big tour? Have rest?
At the moment we are doing the press promotion for PNTK, in the meantime we are playing as many gigs as possible. In late march we'll take part to our first European Tour, returned in Italy we'll do a ten gigs italian tour. In March we'll be in Austria and Switzerland. During the summer and autumn we'll take part to some festival, Moxsty festival in Norway, Brutal Assault in Czech Republic, Le Grillen jazz festival in France and an Uk one that we can't announce yet.
Parallely I'm composing the new material that is going in very interesting direction.
9) The big question: When will you come in France for a show??????
The first gig of the Ephel Duath upcoming European tour will be in France. Paris. Morover, as said before, we have been add to the Le Grillen jazz festival 2006 bill. It will take place in Colmar, in September. We'll confirm all the gigs in the next week.
10) Now it's the personal part of this interview, what are your favourite's bands?
I love to listen "simple" but deep music. Pink Floyd, Placebo, Isis, Neurosis, Katatonia, Ulver, Manes, Earth, Rammstein.
11) What is your best memory with the band?
To meet Ishan at the Motstoy festival and see him play with my guitar some Emperor's memorable riffs that has been foundamental for my formation. I've cried that time..
12) My website is call Spirit Of Metal, but what is the Spirit Of Metal for you?
Metal could be considered an excellent vehicle to fully express anger and frustration through an intense and heart-touching music.
13) Thank you very much, hope see you in France one day, the last words are yours……..
For more information feel free to write to davide@ephelduath.net, a reply is sure. To download "Vector Third movement" or "Pleonasm" from the Pain Necessary to Know, go to the new website www.ephelduath.net or to the page www.myspace.com/ephelduath.
Thanks for the support, see you on tour.
R>