Metalcore
My Ticket Home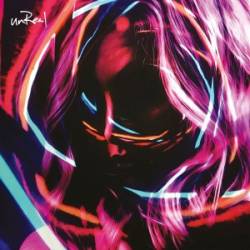 Released date
06 October 2017
Members owning this album
3
Tracklist
1.

Thrush
03:24

2.

Flee the Flesh
03:21

3.

Flypaper
02:57

4.

Time Kills Everything
03:21

5.

Hyperreal
03:03

6.

Redline
02:22

7.

Joi
03:22

8.

Gasoline Kiss
02:38

9.

Cellophane
02:43

10.

Down Life
02:50

11.

We All Use
03:01

12.

Melancholia
03:33

13.

Visual Snow
03:24
Total playing time: 39:59
Review @ hack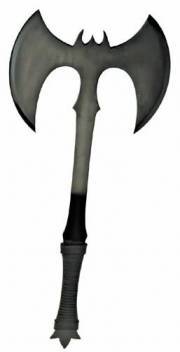 03 March 2018
...hard driving with some elements of thrash mixed with nu metal influences.
Columbus, Ohio is a hotbed of contemporary core bands. With artists like
Attack Attack
!,
Beartooth
,
The Crimson Armada
and
Like Moths To Flames
.
My Ticket Home
first broke out with
To Create a Cure
in twenty twelve. It featured brutal guitar riffs, with intense grim vocals, mixed with screamo styled interludes. Then their twenty thirteen album,
Strangers Only
, was a violent metalcore affair with just a few clear vocals involved. It blended hardcore with a metalcore strain similar to Naeara. They left Rise Records and this is their first release through Spinefarm. Which is a Finnish label that deals mostly with European metal and hard rock bands. This current release, UnReal, comes in a plastic case instead of the usual cardboard arrangement. The album artwork was done with some florescent colors and looks like a big body of hair, with a bizarre face.
The album opens with Thrush, which starts with a dynamic thrashing melody and the drummer beats out some hard shuffling patterns. Then the guitarists slow down with chopping and grinding rhythms. The vocals are sung out with an assertive glam style. "Will you cling to life, 'cause it feels like you know me." "Beside myself, was it all just a memory." The music takes a turn towards a Goth style, with distorted guitar strumming and bouncy bass notes. "
Eyes
closed, take nothing, hands closed."The pace picks back up with more shredding melodies and metalcore styled rhythms. Vocalist Nick Giumenti has sung lead vocals on all three of the band's albums. His approach often sounds cool and calmly collected, with an air of confidence. But he also gets excited with yelling in eloquent deliveries. He shows a variety of vocal strains and the backup vocals sound very charming.
This band features two guitarists. This is the second album that Matt Galluci appears on. Derek Blevins went to the same high school that
My Ticket Home
started out at and he has played on all three of their albums. The two guitarists often combine for an energetic sound, with hip riff shifting, at mid range notes. But there is also a lot of Goth styled picking with elaborate successions. The third song, Flypaper, begins with explosive guitar riffs that are played rough and catchy. The bass lines are played at a fast tempo and the drums are beaten at a swift pace. Then the intensity suddenly drops off with a droney interval and some softer vocals. "The killer beside me, has come to life." "I'm cutting the memory, it's black and white." Soon the tempo picks up with thrashing guitar riffs and heavy bass notes. But halfway in, there is a dramatic interlude with a flair of nu metal.
The eighth number, Gasoline
Kiss
, kicks off with a catchy bass rhythm and mid range guitar picking at a brisk pace. The drummer accentuates the music with some quaint beat tone arrangements. The lyrics are sung with a soft tone of voice and are harmonized with angelic chorus vocals. "I could be death from above, gasoline kiss on my lips." "Tell yourself it's me, won't you?" Then there are heavier intervals with hard driving bass lines and bold guitar riffs. "Fade out, slow down." " 'cause you'll never catch me, we've gone too far." Vocalist Nick Giumenti also serves as the bassist and this is the second album that he's done so. He is twenty five years of age, so he started out professionally as a teenager. The bass music is often played fast with uplifting rhythms. It's flexible with hip grooves and adds a lot of punch to the guitar music.
The drums are performed by Mashal Giumenti. Information about him is scarce online, but since his name is Giumenti, he might be the brother of Nick Giumenti. The drumming is usually not too flashy, but picks up with the intensity of the stringed instruments. He occasionally plays shuffling patterns and sometimes strikes the drums hard. The twelfth track, Melancholia, starts with an ornamental guitar melody displaying Gothic accentuations. The bass player stirs up a subtle rhythm and the drummer contributes some correlating beat tone patterns. The vocalist sings his lyrics casually with a glam approach. "Say my name like it's on fire, I'd be happy to pretend." " 'Cause nothing's real and nothing matters, won't you take me to the end?" Then the intensity picks up with some thunderous guitar and bass riffs. The lyrics are soon shouted out with rage. "I don't wanna be a loser, nothing more without regret." " 'Cause I've seen heaven without dying."
It took them four years to come out with this album, between label changes. Because they took their time with the songwriting, in an effort to expand their versatility. The first two thirds of UnReal are hard driving with elements of thrash, mixed with nu metal influences. While the last third rocks out at a mid range tempo. Some of the tracks have slower interludes, with a dramatic Goth ambiance. On their previous album,
Strangers Only
, Nick Giumenti lead with only grim vocals and Derek Blevins sang the few clear vocals. This time Nick Giumenti handles all of the vocals, with a mostly glam approach. The grim vocals have been replaced with furious yelling. He is very talented and can change his intensity with smooth transitions. Their debut album ,
To Create a Cure
, reached number forty five on the Billboard Top 200 chart. Their second album,
Strangers Only
, was wild with grim vocals and didn't hit the charts. UnReal sounds radio friendly and was probably meant to be so. But it doesn't sound too commercial, as if to compromise the intensity. All three of their albums rocked out very good, but each one sounded unique with the varying approaches. UnReal is one of their best.
Other productions from My Ticket Home
Other famous albums in Metalcore