Death Metal
Jungle Rot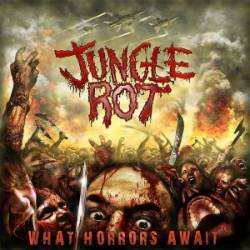 Album Name
What Horrors Await
Released date
19 May 2009
Members owning this album
34
Tracklist
1.

Worst Case Scenerio

04:04

2.

The Unstopable

02:51

3.

Straitjacket Life

03:01

4.

State of War

03:14

5.

Two Faced Disgrace

03:01

6.

End of an Age

02:38

7.

Speak the Truth

01:36

8.

What Horrors Await

02:46

9.

Nerve Gas Catastrophe

02:27

10.

Braindead

03:47

11.

Atrocity

02:43

12.

Exit Wounds

02:19

13.

Invincible Force (Destruction Cover)

04:15

14.

Black Candle Mass

02:24

Total playing time

41:06
Comment @ Demogorefest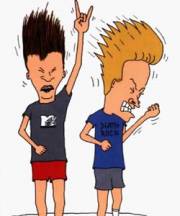 18 May 2009
great album,
Jungle Rot
manages to
Maintain
it's old-school
Death
Metal
sound amongst the new growing wave of
Deathcore
wannabes, and Metalcore posers. The opening track
Worst
Case Scenario shows off some of the best riffage
Death
Metal
has to offer, heavy and brutal, with the usual war-themed lyrics, and classic
Morbid Angel
-esque vocal sound, in my opinion, it's the best
Jungle Rot
release yet. ths album will not disappoint any fan of old school death metal. some of their best songs off the album include
Worst
Case Scenario, The Unstoppable, State Of
War
,
Nerve
Gas
Catastrophe
,
Atrocity
, Straight Jacketlife, and Black
Candlemass
, however, all tracks in my opinion, are great, it'd be nice to see a change in the brutality to hear a few good guitar solos, but i'm not complaining, it shouldn't stop you from picking up this release from one of the most underrated bands in
Death
Metal
's History.
Demogorefest
-6-6-6-
Other productions from Jungle Rot
Other famous albums in Death Metal