Hard Rock
Kansas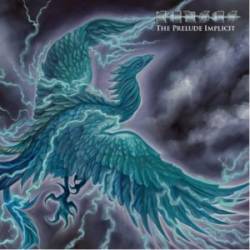 Album Name
The Prelude Implicit
Released date
23 September 2016
Members owning this album
14
Tracklist
1.

With This Heart

2.

Visibility Zero

3.

The Unsung Heroes

4.

Rhythm in the Spirit

5.

Refugee

6.

The Voyage of Eight Eighteen

7.

Camouflage

8.

Summer

9.

Crowded Isolation

10.

Section 60
Review @ hack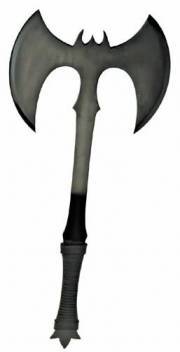 10 October 2016
...takes on the same character, even with two major line up changes.
Kansas
has been in the rock business for about forty six years now. Within that span of time, they've put out some highly acclaimed hits, along with some not so successful works. Their ninety nine release,
Always Never the Same
, was a light album with enchanting symphony music and a few mellow hard rock textures. Then in two thousand,
Somewhere to Elsewhere
, rocked out with some bold hard rock songs and a few cheesy ballads. They spent about half of the following years touring and released a successful concert album in two thousand nine. In twenty fourteen, original member Steve Walsh, retired from the band at age sixty four. He was replaced by Ronnie Platt on lead vocals and David Manion joined to fill the keyboard position. And even producer Zak Rizvi joined the band as rhythm guitarist, to make
Kansas
into a seven piece arrangement. The album art of
The Prelude Implicit
depicts a mythological
Phoenix
bird, that's being struck by multiple bolts of lightning. As if to symbolize that it has been recharged with fresh energy.
After original vocalist Steve Walsh left the band, he was replaced by Ronnie Platt in the same month. Not much has been publicized about him. He has been an active performer with classic rock cover bands for many years. His smooth voice delivers with an easy going presence. He can carry a note gracefully and hit the high notes with clean and razor sharpness. Platt is very talented and refined in the custom of classic AM radio's top fourty hits. The second song, Visibility
Zero
, starts with a catchy hard rock melody that's structured with interesting time changes. Then the music goes into a mellower mode with angelic vocals; "can you see the lies within their eyes?" "And let them feed you for a while." The keyboard music chops in with an aesthetic ambiance. This musical sequence is repeated throughout the song, but each performer increases his intensity towards the end.
The fourth track, Rhythm in the Spirit, starts with a groovy violin hook which is punctuated with an emphatic guitar whine. All of the instruments join in for an elaborate atmosphere of funk. Then the lead guitar dominates with a bold rhythm. "Try to find a change, bad habits have a way." The song falls into a gentle rock ballad, but then they break out with more funk and some hard rock textures. "There's rhythm in the spirit." "A new light will arise and let you recognize." Violinist David Ragsdale played with
Kansas
for six years in the nineties and then rejoined in two thousand six. He is known for his high quality fiddling and sometimes with very articulate skill. The violin is usually the most dominant instrument within these compositions and is often at the forefront. Keyboardist/pianist David Manion had recently joined two years ago to replace Steve Walsh. Sometimes he plays a combination of symphony and piano music. In most songs one or the other is more noticeable. But it usually just accentuates the textures in the background.
Lead guitarist Richard Williams joined the band in seventy three and has been with them for forty three years. This album was produced and mixed chiefly by Zak Rizvi. He has worked as an outside songwriter and joined the band as a rhythm guitarist. They often play subtle strumming which blends in with the piano music. Sometimes the lead guitar takes over parts of a song with a hard rock texture. Guitar solos are used sparingly, where the presence of a second guitarist becomes more apparent. Song number seven, Camouflage, starts with soothing symphonic music with slow yet dramatic drum beats. Then it soon jumps out with a heavy yet grooving rhythm. The vocals eloquently express the lyrics; "deeply buried secrets that you have to hide away." "You'll never have a chance to make things right." The atmosphere flows with commercial sounding symphony music and deep bass notes. About halfway in there is another heavy rhythm, which is lead by the guitars in a mysterious ambiance. "Behind a mask concealing the true nature of your lies". "A reflection that you can't disguise."
Track number nine, Crowded
Isolation
, commences with unassuming symphonic notes, hard drum beats and heavy bass plucking. Then a smoking hot guitar lick comes in with emphatic drum beats. A groovy melody ensues and the vocals are smoothly sung out; "I'll take to the streets, pave a new way." The keyboardist soon plays an awesome solo of mesmerizing notes. An incredible violin solo breaks out towards the end, which is followed by faster hard rock textures. Bassist Billy Greer has been with the band since nineteen eighty five. He had previously worked with some veteran members on a few side projects. The bassist often provides a gentle and obscure presence in the background. He adds depth to the hard rock textures, but basically plays a support role. Drummer Phil Ehart has been with the band since nineteen seventy three and has performed on all of
Kansas
' albums. He pretty much goes with the flow, using slow beat patterns, but he still manages to mix up the tone variations. Sometimes he throws down extra hard to heighten the intensity of the musical climaxes.
Neither one of their previous two albums were much of a commercial success. Sixteen years later,
The Prelude Implicit
has reached the forty first spot so far, on the Billboard Top 200 chart. New vocalist Ronnie Platt sings so skillfully and polished, that he fits in fine as a replacement for Steve Walsh. The same thing holds true for the new keyboardist/pianist, David Manion. I wouldn't have known that two guitarists were involved, if I hadn't read the credits in advance. There weren't any awesome guitar duels that can compare to those on some of their seventies classics. They've done about the same with less in the past. Every
Kansas
album sounds different, with varying composition traits. This current line up has collaborated to create a respectable effort in the long tradition of the band. Their identity takes on the same character, even with two major line changes.
Always Never the Same
was a disproportionate light album, which didn't rock out too hard.
Somewhere to Elsewhere
was much better at mixing the elements of hard rock with progressive rock.
The Prelude Implicit
follows suit with this strategy and is just as good as the previous album.
Other productions from Kansas
Other famous albums in Hard Rock