NWOBHM
Saxon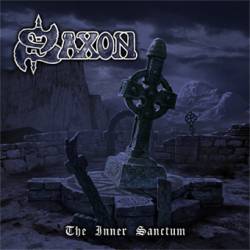 Tracklist
DISC 1
1.

State of Grace
2.

Need for Speed
3.

Let Me Feel Your Power
4.

Red Star Falling
5.

I've Got to Rock (to Stay Alive)
6.

If I Was You
7.

Going Nowhere Fast
8.

Ashes to Ashes
9.

Empire Rising
10.

Atila the Hun
Bonustracks (Japanese Release)
11.

If I Was You (Single Version)
12.

747 (Strangers in the Night) (Live)
13.

Back to the Wall (Live)
14.

Stand Up and Be Counted (Live)
15.

Never Surrender (Live)
16.

Wheels of Steel (Live)
17.

And the Band Played on (Live)
DVD 1 - LIMITED EDITION
1.

To Hell and Black Again
2.

A Night Out with the Boys : the Idea
3.

A Night Out with the Boys : Not Really
4.

See the Light Shining
5.

A Night Out the Boys : Now It Started
6.

Redline
7.

Suzie Hold on
8.

Stand Up and Be Counted
9.

Frozen Rainbow
10.

Never Surrender
Review @ MetalAngel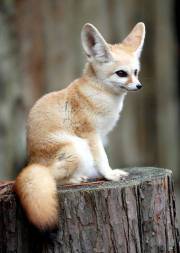 12 February 2007
The year 2007, as the year 2006, will bring some great new albums : those of
Nightwish
,
Stratovarius
,
Kotipelto
,
Within Temptation
,
After Forever
, etc, for example. But, the most awaited album by classic heavy metal fans worldwide is surely, and without any doubts, the new
Saxon
's baby, '
The Inner Sanctum
'.
Far
from '
Lionheart
', which could have confused some fans after a splendid '
Killing Ground
', the british band is coming back with a metal monument, yes, we can say it, un monument which will leave an indelible print in the metal genre! Here, there is no useless thing, all the songs being equal and ass-kicking. In fact, the 10 tracks mix together power, epic, speed, techniques, ingenuity and a huuuge talent!
And the album starts really strong with "State Of Grace", really melodic, followed by the true declaration of war well named "
Need
For Speed", which has nothing to do with the same name videogame. Then, we have "Let Me Feel Your
Power
" with a efficient refrain, two marvellous epic tracks : "
Red
Star Falling" & "Atila The Hun", which will probably be the live bombs on the next Biff & co shows. Following songs are : a rock'n'roll thingie which recall nostalgically the first period of the band ("I've Got To Rock (To Stay Alive)"), a first single ("
If I Was You
") which grooves to the death, "Going Nowhere Fast", which has a nice american side, "
Ashes
To
Ashes
", which sadly is less powerful than the other songs, because of powerless choirs, and "
Empire
Rising
", mysterious and tenebrous.
For those who would like to discover this mythic band of the NWOBHM, beyond the albums like '
Crusader
', 'Strong Arms Of
The Law
', 'Denim & Leather' and '
Killing Ground
', I advice you at 500% this '
The Inner Sanctum
', breathing freshness and energy! But where did Biff and his comrades take the recept to be as on top form as they are right now?? The heavy metal seems to be more than ever to be an extraordinary fountain of youth (and of creativity), the proof is here...
Other productions from Saxon
Other famous albums in NWOBHM