Suicidewalk
Melodic Metal
FireScent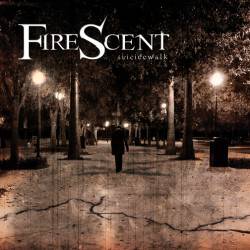 Members owning this album
2
Review @ Scandals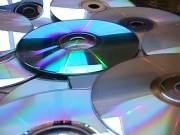 07 October 2009
FireScent are a German melodic metal band, who have just released their debut EP 'Suicidewalk'. Consisting of only three tracks, it is a bit short but yet showcases their sound rather well.
They have quite a melancholic sound, drawing from the
Katatonia
/
Sentenced
style of more gothic metal, mixing that in with touches of Gothenburg death and grooving Nevermore esque riffing as well. They also employ some nice touches of dissonance into their riffing, and the quieter picking moments of 'Me for Everyone are particularly nice. Opening track '
Transmission
Lane' has quite a few nice heavier riffing sections, and the clean vocals are applied appropriately, without becoming tiresome, although they occasionally seem to veer off into
Kyuss
-style sounds, which seems slightly out of place. 'Me for Everyone's opening riff is also excellent; reminiscent of
Jeff Loomis
himself, it possesses a rumbling power that muscles the track along.
On the downside, its not the most original use of the sound, and some of the songwriting is lacking in comparison to their peers. '
Zero
Phases' is good, but lacks a certain spark of magic to make it the best track here. Mixing
Katatonia
and Nevermore should have had much more exciting results than this; its heavy, melancholic and powerful, but its just not what you'd hope. Debut EPs may not be the ideal way of establishing their full musical vision however, hopefully a full length will achieve more.
As this is only an EP, its hard to tell whether this formula will stay fresh over an entire album; there's a chance the band could get lost in mediocrity if they don't improve the depth of their songwriting. But there's potential there, definitely. Fans of Nevermore/
Katatonia
/
Sentenced
will find nothing offensive here.
Other productions from FireScent