Sludge Metal
Dirt Forge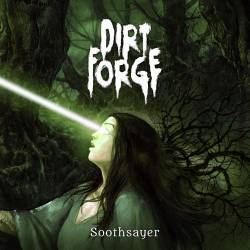 Released date
30 May 2017
Members owning this album
0
Tracklist
1.

Rust & Copper
2.

Fortress Burning
3.

Bring Me Good Noose
4.

Intet Tabt, Intet Hændt
5.

Stone
6.

Soothsayer I: The Blind
7.

Soothsayer II: Die Waiting
8.

Soothsayer III: For Our End
Comment @ Bonitofish

20 July 2017
Great album - massive sound, cool riffs and memorable songs!
This album tickles me in all the right places. The massive sound from the spotless Chris Fielding production, the catchy riffs (especially on Fortress Burning!), the socio-realistic themes about chaos, and the overall feeling of this album is almost too good.
Listen to: Fortress Burning,
Rust
& Copper,
Stone
For fans of:
High On Fire
,
Yob
,
Black Tusk
,
Superjoint Ritual
,
Black Cobra
etc.
Other productions from Dirt Forge
Other famous albums in Sludge Metal