Death Metal
Kataklysm
Album Name
Serenity in Fire
Released date
09 March 2004
Members owning this album
254
Tracklist
1.

The Ambassador of Pain

02:33

2.

The Resurrected

03:26

3.

As I Slither

02:57

4.

For All Our Sins (ft

.

Peter Tägtgren of Hypocrisy)

06:14

5.

The Night They Returned

03:53

6.

Serenity in Fire

04:38

7.

Blood on the Swans

02:44

8.

10 Seconds from the End (ft

.

Jordan Dare)

02:46

9.

The Tragedy I Preach

04:43

10.

Under the Bleeding Sun

04:32

Total playing time

38:26
Review @ hack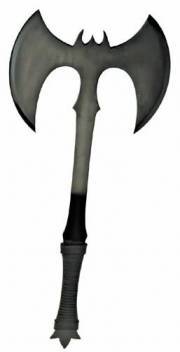 16 November 2009
This is the 7th full length album from this French Canadian death metal quintet. Drummer Max Duhamel quit the band because he didn't want to tour and be apart from his family. This album features Martin Maurais on drums. He is able to play at a much faster tempo than they were used to and this helped the band to expand their songwriting.
This album is more musically mature and stronger all around than their previous 2 albums; Epic and Shadows Of
Dust
. This is a heavier album with improved song structures. They like to have their albums at 40 minutes long, because they consider this a reasonable length. They don't want their albums too long or too short. The title
Serenity
in Fire is supposed to represent a balance of the positive and negative, which vocalist Maurizio Iacono considers important to keep things interesting. He writes his lyrics so that people can relate to them. He enjoys hearing the fans chant his lyrics, when they perform live.
This album was mostly written on the road, because the band had a very extensive touring schedule. They were so busy that they recorded this album in a month and a half.
My album has their songs arranged in a different order than what is represented on SOM. The Ambassador Of
Pain
starts off with a grim statement and then thrashes onward with interludes of some very catchy death metal hooks. The
Resurrected
is a very speedy and rhythmic song. It's about the return of someone who was double-crossed. As I Slither is an energetic and melodic song about a snake seeking revenge. I selected a live video for As I Slither for you to check out. For All Our Sins jams with some intricate shredding. It's about the sorrow of guilt trips. The
Night
They Returned thrashes intensely, it's about the bloodlust of a homicidal maniac.
Serenity
in Fire thrashes melodically with lyrics that seem to be about a troubled religionist who is contemplating suicide. Under
The Bleeding Sun
is another awesome song on this album.
Kataklysm
are without a doubt, the greatest death metal band from Canada and arguably, the best death metal band in the world. I don't think that death metal gets any better than
Kataklysm
and when they release a new album I don't think twice before buying it. I have that much confidence in this band. I can only compare this band to
Dismember
(Sweden) or
Sepultura
.
Other productions from Kataklysm
Other famous albums in Death Metal