Heavy Metal
Ralf Scheepers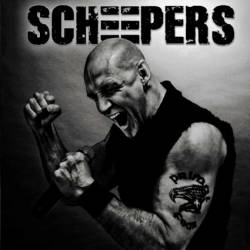 Released date
28 February 2011
Members owning this album
23
Tracklist
1.

Locked in the Dungeon
2.

Remission of Sin
3.

Cyberfreak
4.

The Fall
5.

Doomsday
6.

Saints of the Rock
7.

Before the Dawn (Judas Priest Cover)
8.

Back on the Track
9.

Dynasty
10.

The Pain of the Accused
11.

Play with Fire
12.

Compassion
Review @ Dr.Feelgood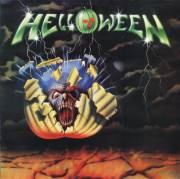 01 March 2011
When we first heard that Ralf
Scheepers
was ready to record a solo album I'm sure that most of us started thinking of what kind of album it would be, would it have ballads or would it be an album full of covers? Well none of our thoughts came true and this because Ralf is a singer who loves singing high or angry in some moments, but he can be melodic too. So, his solo album is a nice and an interested attempt, including the participation of great musicians. I'm not going to describe the most songs, but only some of them because many songs could be in a tracklist of a
Primal Fear
album.
How many of you do you like a lot when you hear two of the greatest voices becoming one voice, one strength? I suppose almost all of you. In "Remission of sin" we hear from the one side Ralf, the man who would be the frontman of
Judas Priest
and from the other side Tim Owens, the man who was the singer of
Judas Priest
. Both of them give the best of themselves by offering us a anthemical refrain in combination with the Accept riffing. If Rob
Halford
listens to this song, he will try to sing it the same! "
Doomsday
" is the track in which Ralf sounds angry, a style that fits him, maybe not so much, but it is awesome.
All metalheads know that Ralf enjoys singing on a way that
Halford
does and the true is he does so perfectly that you can not regard him as a clone of Rob. He chose to sing "Before the dawn" from
Judas Priest
because as he said, this is the song in which he loves its melody, its passion. This cover is absolutely perfect even the solo of
Victor Smolski
which is different from the authentic gives a pleasant tone. This choise shows that Ralf respected firstly
Judas Priest
and secondly himself and the result to me is that I want to hear it anytime I hear the authentic one.
Another great musician who is presented in the album is Kai Hansen and I think that Ralf wanted to bring the atmosphere of the old great first days of
Gamma Ray
. The song "The pain of the accused" reminds me of those days, Ralf sings like then and provokes strange feelings and Kai gives one of his best solo in the last years. I really love this song!
The final song "Compassion" is the most happiest and one of the most melodics, the appropriate to sing it with friends in any place. Its characteristic is its solo, it's not a guitar one, just find out what it is...
My complaint about the album is that there more songs than I would like to hear, but this doesn't mean I dislike them and the production is somehow complicated, because in some songs is good and in some others lower.
Leave the not good moments aside and keep one thing in your mind before and after listening the album, Ralf
Scheepers
has nothing to proove with his solo album and this is the reason that his interpretations in here are the best, even better than those from the last
Primal Fear
album.
Other productions from Ralf Scheepers
Other famous albums in Heavy Metal