Myth
Melodic Death
Myth (SRB)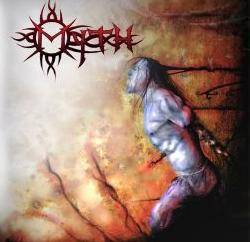 Members owning this album
0
Review @ GandhiEgo
Myth
comes from Serbia. They play some rather ok Melodic
Death
Metal
which comes to me as both refreshing news and a semi-deception.
It's refreshing in the sense that I was under the (wrong) impression that Serbia was mainly host for some NSBM or
Pagan
Black
Metal
due to their strong sense of patriotism. So they can play
Death
Metal
? Good point.
It's also a deception because I was never a big fan of Melodic
Death
Metal
. I mean I can stand a few
Amorphis
' tracks or some Hipocrisy or
Dark
Tranquility. I can even enjoy
Carcass
' Heartwork for I believe it's a great record but I have trouble when it comes to
In Flames
,
Arch Enemy
,
Children Of Bodom
and affiliates. Those guys have taken the
Death
Metal
genre to such extremes where one can hardly say any longer that it's still
Death
Metal
.
I still believe there is room for just about everybody and considering how many mediocre bands get a deal, I might even think that there' s room for just about anyone. My latest positive Melodeath experience came from Portugal with the release of
Theriomorphic
's second LP so I was more than willing to give
Myth
a try.
Surprisingly I find
Myth
to be reasonably good. After reviewing the band's myspace, I believe those guys are not here to bullshit anyone.
Mission 1: check their influences. Among many cited, I find the most relevant one is Iron Maiden. The riffing is very much a la Iron Maiden which gives their music a good Heavy
Metal
twist that kind of sticks together well the
Death
Metal
structure.
Mission 2: the songs, the music. Well yeah it's Melodic
Death
Metal
. What else can I say? I guess though that
Myth
has yet to find its own sound. Most of the songs sound like they could have come out from any album, they're far too generic. Their musicianship is not that impressive either especially with the mixing giving them a rather weak sound that makes, at times, their
Death
Metal
sound like some premix from a Thrash
Metal
band back in the 80s. I guess the lead guitars are rather ok, the drumming is at times particularly good but rather standard and the bassist simply does his job as if he were some uninspired studio session member.
Mission 3: vocals and lyrics. Oh man, that's where they need to do something right away. In my opinion their singer is below-average. He goes from annoying high-pitched screams, which he definitely has no clue how to handle, to deep low growls that are good at best and at worst sound much more like 'screamo'. On 'Missing Sun' with its acoustic intro and its growling spoken word, I almost shit my pants… 'There is darkness in the light, I can see it clearly' [no need to go on further, it gets worse]. No offence, but was that supposed to be Poetry 101? It seems it's been written by your typical emo-cursed '
I AM
ANGST' teen. I mean I could find more depth in
My Dying Bride
's lyrics.
Overall
Myth
[if you except that long acoustic interlude 'Missing Sun'] is pretty okay. I would definitely suggest that they get an okay singer for their next release and that they try and find their own sound. I mean it's nice and all to play some tunes a la
Amorphis
or a la Iron Maiden, but that usually does not get you further than being some sort of cover band and not a real band in my opinion. It's a debut release, and that means it comes with defaults and qualities which I can understand and even tolerate.
My say is that fans of the genre that are not looking for too much originality should find it rather interesting and worth listening to. I certainly did. To some extent. I won't be looking back at this EP thinking it was one of the best things I listened to in 2009, but I won't mind playing it from time to time (only making sure that I don't play track 4 unless I'm in a particularly joyous mood).
Other productions from Myth (SRB)