Thrash Black
Keep Of Kalessin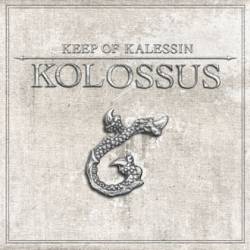 Band Name
Keep Of Kalessin
Released date
06 June 2008
Members owning this album
138
Tracklist
1.

Origin

02:28

2.

A New Empire's Birth

05:50

3.

Against the Gods

08:46

4.

The Rising Sign

07:27

5.

Warmonger

05:20

6.

Escape the Union

07:49

7.

The Mark of Power

04:55

8.

Kolossus

07:15

9.

Ascendant

04:31

Total playing time

54:21

BONUS DVD
Into the Keep (Documentary)
The Making of Kolossus
Live Clips
Review @ Scandals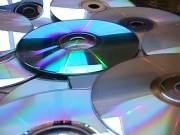 02 October 2008
I became a fan of Keep of Kalessin when my friend lent my a copy of 2006's '
Armada
', their previous album to this. They had a solid sound in comparison with many black metal bands that seem to enjoy recording their albums in a cave or something. Raw black metal is good, but there's differences between sounding necro and sounding just plain bad. Thankfully, KoK possess a thicker sound, each note can be clearly heard, and the band possess a formidable album in 'Kolossos', their latest outing. The Norwegians employ subtle Middle Eastern effects and orchestral effects to fully realise their creation, without the saturation of bombast like some bands may (
Dimmu Borgir
, I'm looking at you here!). Opener '
Origin
' applies these pastoral acoustics well without overindulging, but 'The Birth of a New
Empire
' is where the blast begins however, raging forward with little remorse for those who cannot cope. The epic 9 minute 'Against the Gods' is a high point for recent symphonic black metal, and is probably the best song on the album. The chugging outro to it lasts almost three whole minutes and yet doesn't come across as filler or wasted recording space. But it's tracks such as 'The
Rising
Sign
' and '
Warmonger
' that show the album's major strengths, the former complete with great pace changing and piano and acoustic moments, and the latter a raging war metal anthem highlighted by a fluid solo and memorable riffing. There are moments here that reminded me why I enjoyed the last two
Emperor
albums so much, and, where as the music will never reach quite the dizzy heights of 'Prometheus…' or '…
Equilibrium
', the vocals of Thebon do conjure
Ihsahn
's gravelly shrieking roar and perhaps we're looking at a possible successor to the symphonic black metal throne. I'm glad that Keep of Kalessin were able to keep the quality of
Armada
intact for the successor, and keep the spirit of late period
Emperor
alive too. It is now up to them whether they wish to claim the
Emperor
's throne as their own, or continue to blast on as a faithful servant of the sound. Either way, if they keep making albums of this undoubtedly quality, they will at least gain a similar amount of respect.
Comment @ Vinrock666

10 March 2009
Keep Of Kalessin
's 2008 LP "
Kolossus
" typifies the black metal sound but with some spice and variety most atypical with other black metal bands. One example, the title track, "
Kolossus
", not only showcases the band's fast and aggressive side but also highlights a plucky accoustic solo behind its rhythm guitar wash. Another, "Against The Gods", starts off black and thrash, but in its last movement slides to a cool and slow time change finish. The best example; however, is found on the album's best track "The
Rising
Sign
". Among the black metal staples (screaming vocals, a constant lead and rhythm guitar wash, and thundering drums) comes forth a slower middle movement filed with a symphony of sound. Within this song's diverse range and tone includes some piano, keys, synthesized violin, some wailing high note lead guitar soloing and clean guitar. The song's bookend structure and repetitive seven note theme rounds out this highly impressionable piece. All of the tracks are rooted in the black metal vein, but the strength of
Keep Of Kalessin
lies in its refinement in certain areas. "
Kolossus
" uses some bongo for added percussion. "The Mark Of
Power
" includes a spoken word bridge and some vocal dubbing on another verse. Lastly, "
Escape
The
Union
" starts off with some versatile plucking sounds off the rhythmic guitar track. Vocally, it should be noted that although the lyrics are quite indiscernable, there is a surprising amount of clarity on a number of choruses, including attempts at melody ("Against The Gods") and singing ("Ascendant" and "The Mark Of
Power
"). Still, with all that spice, "
Kolossus
" shouts in all its black metal glory from its fast, noisy, and unsettling guitar works to the ferocious and unyeilding double bass drumbeats. For that,
Keep Of Kalessin
's "
Kolossus
" is a solid black work of metallic art.
Other productions from Keep Of Kalessin
Other famous albums in Thrash Black