Deathcore
Salt The Wound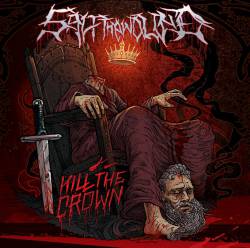 Album Name
Kill the Crown
Released date
15 March 2011
Members owning this album
21
Tracklist
1.

Kill the Crown

01:42

2.

To the Top

03:39

3.

Elle Ess Dee

03:00

4.

Why Don't You Have a Seat?

04:02

5.

Cash on Delivery

03:27

6.

Early Mornings and Late Night

03:00

7.

A Year in the Suburbs

04:01

8.

The Cliff Before the Fall

03:36

9.

Breathless

03:47

10.

Consequence

13:27

Total playing time

42:43
Review @ Satanicarchangel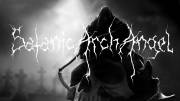 25 June 2014
A Fantastic Deathcore Album.
Salt the Wound are a deathcore band. That's enough to turn most metalheads off straight away, after all, this is possibly the most reviled subgenre in the metal scene, and for good reason. After all, someone can only listen to the same chugging riffs, mindless breakdowns and tough guy vocals for a limited amount of time before the overall music becomes stale and lacklustre. Yes deathcore is certainly worthy of all the hatred flung at it. Which brings us onto Salt the Wound, yes they're deathcore band and a pretty generic one at that, but Salt the Wound are a surprisingly energetic and worthwhile band that I would wholeheartedly recommend to those looking for fans of good deathcore.

Perhaps the main reason I like this album as much as I do is the influence of melodic death metal. The first proper track To The Top immediately opens up with a blazing metalcore/melodeath. All of the tracks follow the same formula; open with a melodic riff, add some breakdowns and continue. Sure, in terms of variation Salt the Wound are sorely lacking but the whole is greater than the sum of its parts.

However, with an album as one dimensional as this one, there are a few blips in quality here and there. The most noticeable example being the fifth track which feels languid and apathetic in an album full of face melting deathcore. Thankfully the band is able to regain their footing after this slip in quality and a right on back with their standard melodic deathcore assault.

Musically, Salt the Wound are ahead of the curve when it comes to deathcore. Riffs are technical, melodic and even catchy, with the guitar tone being rough and abrasive. Breakdowns are actually interesting and are used for more than connective tissue between the faster riffs. The constant pounding of the drums is like an IED going off in your face. Fantastic. Vocally, Kevin Schaefer uses the usual low grow/high scream combo, it's pretty generic but the vocals are passionate enough and they suit the music. Lyrics are dreadful though so I'd recommend not to read them!

I'm actually surprised at how much I enjoyed this album, it's unbearably tough guy and the lyrics are ridiculous but it's hard to argue with music so catchy. Sure, this is utterly stereotypical and one dimensional deathcore but I love it, it's easily some of the most entertaining deathcore I've heard and is one of the only deathcore albums I spin religiously. Recommended.


Other productions from Salt The Wound
Other famous albums in Deathcore