Progressive Power
Halcyon Way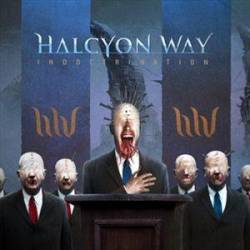 Album Name
IndoctriNation
Released date
25 October 2011
Members owning this album
4
Tracklist
1.

On Black Wings
2.

Our Finest Hour
3.

IndoctriNation
4.

Revolution Is Now
5.

The Wages of War
6.

Stand Up (Sammy Hagar Cover)
7.

The Age of Betrayal (Radio Edit)
8.

The System (KarbonBlack RMX)
Review @ Dr.Feelgood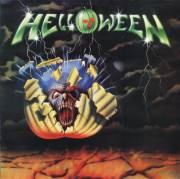 18 October 2011
More Heavy And You Are Dead
Every day I find out that the underground bands of heavy metal are more able to release great albums than some of the well known bands that are only for those who will appreciate every effort.
Halcyon
Way belong to the underground metal, they are young, they have plenty of time and will for conditions which may lead them straight to our hearts and minds the time that we will want to hear something not similar to the many releases.
IndoctriNation
is not just a proof of their strength, but also a sample of how metal should be sound nowadays.
In my country there is a phrase that says "the good day is shown from the dawn" and it fits perfectly for this album, why this? Because by the first second your eyes goggle and a smile of enthusiasm is molded upon your face. The album could not have a better beginning and we have to do with two anthems, just simple. The brutal moment of "On
Black Wings
" reminds of
Amon Amarth
, but only for some seconds and then the heavy riffs can stop being played and while you think that those vocals will go on, suddenly the characteristic voice of Steve Braun appears and everything becomes better and better. Its chorus is from those that are difficult to forget and that easily could stay for a life.
If you think that this song is enough to see with what you have to do with then you are wrong, "Our Finest Hour" keeps up the high standards that the band created and the progressive/heavy guitars of Jon Bodan and Zane Matthews have the main part till the time of the chorus, when all the members give the best they have. Those two songs are without any second thought the best of the album and in the career of the band. I must mention the way that Jon and Zane play guitar, they are sound different they try to unite simple with somehow complicated riffs and they put some modern techniques in the sound, something that makes a band be in front of other bands which play the same again and again.
What really attracted me was "
IndoctriNation
", a song with an oriental atmosphere, do not get confused, I mean that this song have the sense of songs from the Turkish
Pentagram
, listen to its chorus and then listen to "Bir" from
Pentagram
and you will find the common clues. All these always combined with the heavy riffs and a chorus with volume!
The only things that I do not approve of in here are the three final songs. "Stand Up" is a nice endeavor, but not satisfied, so if they had not done that cover they would not have missed anything. I am sure that they can write much better songs than this cover and they should avoid containing the two remixes, they are not sound like the rest material, it is like the feeling is missing from them.
I am telling for one more time that underground metal offers many pleasures that are not found in the big names and
Halcyon
Way know the way.
Other productions from Halcyon Way
Other famous albums in Progressive Power