Grunge
Local H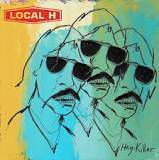 Released date
14 April 2015
Members owning this album
2
Tracklist
1.

The Last Picture Show in Zion
2.

City of Knives
3.

Freshly Fucked
4.

Gig Bag Road
5.

The Misanthrope
6.

One of Us
7.

Leon and the Game of Skin
8.

Mansplainer
9.

Age Group Champion
10.

John the Baptist Blues
11.

I Am a Salt Mine
Review @ hack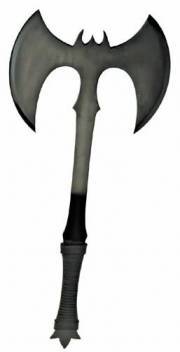 01 November 2016
...killing the ladies with his romantic antics...
Their two thousand eight release,
Twelve Angry Months
, was a concept album about the bitter break up of a failed relationship. It rocked out pretty good with musical textures sounding similar to the Foo Fighters.
Hallelujah! I'm a Bum
, from two thousand twelve, was another concept album, it seemed to be laid out sort of like Pink Floyd - The Wall. It was one of the better albums in their catalog and sounded something like Paul McCartney meets
Cheap Trick
. After four years of service,
Drum
mer Brian St. Clair, left the band to concentrate on his tour management company. Three months later he was replaced by Ryan Harding, who Lucas had met in the Midwest nightclub circuits. Their latest album,
Hey, Killer
, was released after a couple of cover song discs. The album art shows Scott wearing a disguise of sunglasses and a fake mustache. The triple exposure of the image is probably symbolic, for the three roles that he plays for the band.
Scott isn't too shy to mingle with fans and strangers after his shows. In early two thousand thirteen, he was choked unconscious and robbed after a gig in Moscow, Russia. They had to cancel some tour dates, because his vocal chords were damaged. At age forty five, his vocals sound just as capable as they were before his injury. He calmly sings and sometimes hollers his lines with a Midwest accent, using a lot of profanity and bad grammar. The Last Picture Show in
Zion
starts with a modest guitar melody and is soon joined with chorus humming. Then it gets heavy and rocks out pretty hard. "There's no more movies in my town, they shut the place up and tore it down." The hard rocking bass lines reinforce the song, laying down a thicker layer. "There ain't no ghost in your ghost town, there ain't no ghost in the sky." The
Drum
mer imparts subtle stuttering beat patterns.
Scott has been playing guitar in rock bands since his high school days.
Local H
was founded when he was just seventeen years old. Since their debut album was released in ninety five, that gives him at least twenty years of professional guitar experience. Lucas has never been much of a guitar soloist. He strums his acoustic guitar swiftly and picks melodic notes. Sometimes he plays hard rock riffs with distortion. Gig Bag
Road
starts with a shifty guitar hook, played at a medium tempo repeatedly. Then suddenly the
Drum
s kick in with hard hitting, yet shuffling beat patterns. The vocals are sung in an interesting design, where one line is uttered with a macho attitude in the lower notes. Then the next line is alternated with the higher notes, which are howled out like a cowboy singer. "Oooh we're marching on gig bag road, we wear the same shoe - the same size, we're drinking off the same Kool Aid." The bass lines support this as strong as a wall, while the hard rocking guitar music drives on. "I put the pretty flowers in the sink. I picked the petals off of the rose." He's got a way with the ladies, there are lots of chicks at his gigs.
The original bassist, Matt Garcia, quit the band in ninety three. So Scott took over his duties, to ease the band's financial situation. At gigs, the bass music is played from a recording. The rich power chords bolster the guitar melodies. At times he plays ornamental bass rhythms sounding similar to
Soundgarden
. The bass playing dominates the music during the blues rock songs. The
Misanthrope
starts with a descending four note melody, which sounds as though it was borrowed from the classic Public Image Limited video, This Is Not a Love Song. Then it springs out with some grunge style riff shifting. "This is your welcome to the family, all hail the cult of misanthropy." The
Drum
beats are constant with fluttering patterns. "I chloroform the evil, there's nothing worse than people, the thought of you dead."
Ryan Harding was Scott's first choice for the
Drum
ming job. There was no audition and nobody else was considered. He was busy with multiple bands in the Minneapolis/St. Paul area. His specialties are hard rock and jazz rock. He punctuates the momentum with intricate beat patterns and rolling snare rhythms. His performance sounds about the same as St. Clair to me. John the Baptist Blues starts with the funny voice of a sidewalk evangelist, who claims that animals and insects also have gods. The music begins with a blues style bass rhythm. The guitar music follows with a crusty distorted presence. "Heads will roll, the John Baptist blues, yeah heads will roll." The song rolls along repetitively and at a moderate tempo. There are some skip beat patterns, but the
Drum
presence isn't very conspicuous.
Music from three of the tracks on The Team EP also appear on the album. Some of the music was written on the fly, while they were at the studio. It's not as bipolar as their previous albums and the sudden intensity of the climax songs is missed on this release. It's very honest about life and relationships, with some very explicit references to sex. Scott is killing the ladies with his romantic antics again. The sound quality isn't too high fi, which adds character to grunge music. Some bands like recent
Soundgarden
sound too processed, polished and over produced. It flows with a modest intensity and isn't quite as interesting as the concept albums. Lucas doesn't portray a humble personality, but the simple compositions do give it a humble homely feeling. It's not one of their best releases, but definitely not their worst one either.
Other productions from Local H
Other famous albums in Grunge