Grunge
Gruntruck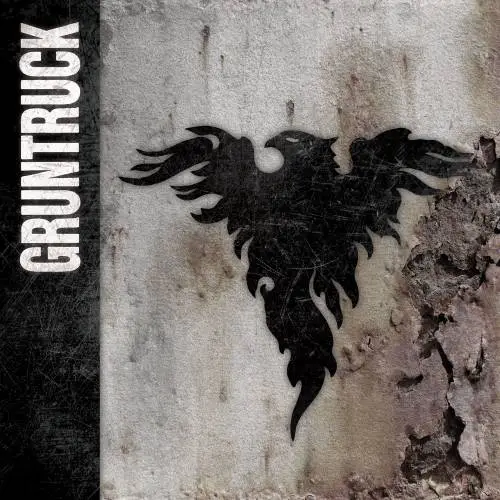 Released date
13 October 2017
Members owning this album
3
Tracklist
1.

Bar Fly
3:36

2.

Trip
4:05

3.

War Flower
3:48

4.

Noise Field
3:52

5.

Build a Hole
3:43

6.

Situation
3:06

7.

It's Alright
3:59

8.

Reverse Angel
3:18

9.

Spy
4:23

10.

Machine II
4:05

11.

Flang
5:30
Total playing time: 43:25
Review @ hack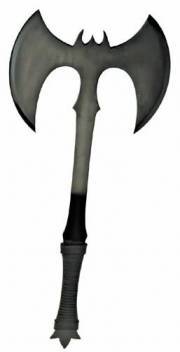 31 January 2018
...an unexpected treat for the old school grunge fans.
Their nineteen ninety debut,
Inside Yours
, was a jamming mix of hard hitting sludge and some thrash melodies. Then their ninety two sophomore album,
Push
, was an awesome metal oriented grunge affair played at faster tempos.
Both
albums were released by Roadrunner Records and they still owed them an album under contract. The band filed for bankruptcy and got out of that obligation in ninety six. The grunge scene was red hot during the nineties and they quit touring. They weren't working as hard on their music and subsequently never achieved great success. Maybe they spent too much time partying, like how
Darkness
did in the German thrash scene during the eighties. But they still managed to record some new songs at their leisure. This self titled album was released twenty five years after their previous one. The album art shows a phoenix and so it is nicknamed "the phoenix record". There is no booklet and the lyrics aren't shown. When you pull the disc out of the mount, you see a photo of the vocalist crowd surfing in a mosh pit.
Vocalist Ben McMillan started out with the early grunge band
Skin Yard
, in eighty five. Then he heiped to form
Gruntruck
in eighty nine. In early two thousand eight, he died of diabetic complications at the young age of forty six. He was an assertive tenor who is versatile, with a strong set of lungs that can howl out higher notes. He shows intensity and lots of emotion with his charismatic personality. The fourth song,
War
Flower, starts with a crafty guitar melody. Then the bass music joins in to add some power, as the drummer pounds away. The vocalist sings with a husky tenor approach. "Oooh…war flower, what makes you so damn tall?" "Oooh… war flower what makes you so damn mean?" The bass music booms with power chords and the guitarist plays with ambient strumming, for a hypnotic effect. Then Ben howls out his lines, with a commanding presence. "It's the season of the sun, time for everyone." "It's the season of the sun." The drummer plays a lot of flutter and stutter patterns, while the bassist has his moments of dominating riffs.
The fifth track, Build a
Hole
, begins with a hip bass rhythm and a distorted guitar riff. The vocals cut in with a confident poise. "You hid me well in your plastic underground." "You couldn't breathe unto the tomorrows, she got so tired and slept through the hours." "Please hide me well in your plastic underground." Then the bassist breaks out with a bold rhythm and the guitar moves in with highly distorted leads. The guitarist soon rips forth with a more commanding riff. The drummer beats along nonchalantly, mixing up the beat tones. The vocalist frantically hollers out his lines. "Build a hole, build a hole, build a hole … I'm a wicked man." "Build a hole, build a hole, build a hole … you could be like me." Guitarist Tom Niemeyer started out with the Seattle thrash band, The Accused, in eighty one. Then he joined
Gruntruck
in eighty nine. There is a lot of heavy riff shifting and also some gentle guitar leads, like the classic Seattle sound. He plays groovy solos here and there, sometimes using shoe gaze distortion devices. The guitar music doesn't always dominate these compositions and often plays an ambient role to the bass.
Bassist Tim Paul has played bass on all three of
Gruntruck
's albums. But during the two thousands, he played drums for pop and reggae bands. Since there are only two stringed performers, the bass is an integral part of this music and often leads with powerful outbursts. He adds some thrust to these compositions, but sometimes plucks out his notes with a lower profile. Every now and then he jams with hip grooves and occasionally dabbles with sound distortions. The eighth number, Reverse
Angel
, runs with a catchy guitar melody. Then the bass music emerges with boldly plucked rhythms, which provides a dazzling effect of condescending notes. The guitar music takes a majestic turn, with the bassist playing strong and heavy riffs. The vocalist urges you in a convincing delivery. "Go down and scrape away, go down and burn away." "We've been so left alone, so alone inside our homes." The drummer displays some stutter and flutter beats at key moments.
The tenth offering,
Machine
II, starts with a sludge styled bass rhythm and high note guitar strumming. Then it takes a dramatic turn with acoustic guitar music and Ben sings with a lower tone of voice. "Well you know it was a losing day, got myself killing time a different way." "I cut the phone and cut the line, slept on the ceiling just yesterday night." The bassist soon plays heavier lines and is complemented by highly distorted guitar accentuations. About halfway in, there is a guitar solo with screeching notes at lower fidelity. The drummer casually beats along, then a previous melody returns and the vocalist sings with a charismatic performance. "Have you given in to machine." Which is repeated numerous times toward the end. Drummer Norman Scott joined
Skin Yard
in eighty seven. But left them for
Gruntruck
in eighty nine and has performed on all three of their albums. The drum beats are strong yet conservative, but sometimes punctuates the music with some razzle dazzle. He plays a secondary role to the stringed musicians and goes with the flow of the intensity. His approach to drumming reminds me of the style of John Bonham.
There are eleven tracks on this album, five were recorded in ninety seven, two were recorded in ninety eight and four were recorded in two thousand three. The sound quality of the vocals during the ninety seven recordings, were of lower fidelity. The vocalist sang well, but didn't give it as much heart as he did on the earlier albums. The guitar riffs were better on
Push
. The drum music wasn't as flashy as it was in the past, he played more like the
Candlebox
drummer. On the other hand, the bass music sounded as good as it always has and carries some of the compositions. There isn't a bad song within these eleven tracks. Some of the structures seem similar to their earlier stuff, but they deviate into different textures. There aren't as many metal oriented songs, like they used to play. It exemplifies the nineties Seattle sound of grunge music, more than they did before. The phoenix record is about as good as
Inside Yours
, but
Push
was the best of the three. It's still a very good album and an unexpected treat for the old school grunge fans.
Other productions from Gruntruck
Other famous albums in Grunge